Hourglass Wine Company Appoints Todd Newman to position of Private Client Manager
1 November, 2012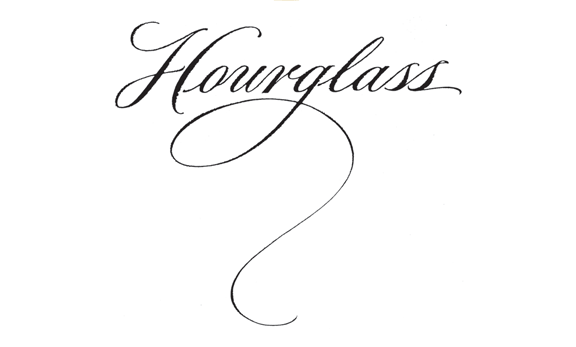 St. Helena, CA –Hourglass Wine Company recently announced the appointment of veteran wine executive Todd Newman to the position of Private Client Manager. In this newly created role at Hourglass, Newman will bring his longtime experience developing client relationships nationwide.  He'll lead the enhancement of direct to consumer education and sales of the Hourglass Estate and Blueline Estate wines. Newman's extensive experience in the wine industry, which includes having worked closely with Revana Family Vineyards to build it into a successful, boutique wine brand, has prepared him well for this position.
"Our goal with the winery experience at Hourglass is to provide behind the scenes access for serious wine lovers," says CEO and Founder Jeff Smith. "Our intent is to get the visitor into the art and science of how we craft an amazing bottle of wine, and to do it in a fun,  engaging way.  Through his passion for wine, hospitality background, and breadth of winemaking knowledge, Todd is uniquely qualified to develop that experience."
Hailing from North Dakota, Todd developed a passion for wine upon moving to Oregon in his early twenties, where he sought to take advantage of the state's rich culinary and vinous offerings. A brief, fateful visit to Napa Valley in 2002 convinced him that he'd found his new home. Upon relocating from Oregon to Napa, Todd worked at Pat Kuleto Restaurant Development and Management Company, prior to joining the team at Revana Family Vineyards. "I started showing up at Revana and working for free, until they hired me," stated Newman, who was promoted from cellar intern to cellar master under his mentor and consulting winemaker Heidi Barrett. Inspired to promote his wines to a broader audience, and to apply the service skills he'd developed while at Kuleto to the wine business, Newman then moved into the role of sales director at Revana. While at Revana, Newman also assisted in building out new properties and brands in Oregon and Mendoza.
Despite his worldly exposure and interest, Newman, who lives in Calistoga, reserves his true passion for Napa Valley's wines and is excited about joining the Hourglass team. "I'd always recognized Hourglass as a world class producer with amazing vineyards and a killer winemaking team," says Newman. "Most importantly, all of us at Hourglass share the same sensibilities and passion to enlighten people about the magic of wine and the creative process of how it is made.  I'm really fortunate and excited to help bring fans of these wines closer to what we do."
About Hourglass
Hourglass is a Napa Valley estate based, terroir driven series of wines, comprised of two dramatic vineyards – Hourglass Estate and the Blueline Estate.  Focusing on modern interpretations of classic Bordeaux varietals, proprietors Jeff and Carolyn Smith, along with their partners and talented winemaking team, seek to integrate the nuanced relationship between Mother Nature and the art and science of winemaking.  As Jeff states, "the pursuit of a delicate balance of elegance, power and structure is at the core of everything we do."  The creative modern design of the new winery (now open to the public by appointment only), crafted by Bay Area architect Olle Lundberg, is a reflection of these winemaking principles.  Modern restraint, finesse and a sense of the dramatic permeate all aspects of Hourglass.  Consistently recognized as one of the top Cabernet Sauvignon and Bordeaux varietal producers in America, the Hourglass wines reflect a true sense of place and time. For more information, go to www.hourglasswines.com.
For media inquiries, interviews, images, please contact Charles Communications Associates at 415|701-9463 or press@charlescomm.com.
#   #   #