2016 Wine Bloggers Conference in Lodi: New Programming Announced
22 June, 2016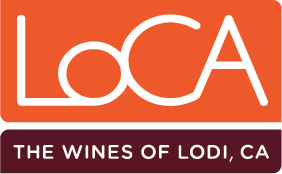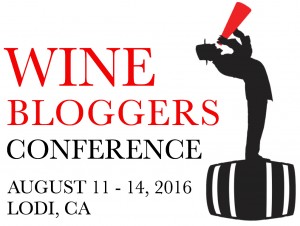 New Programming Announced for 2016 Wine Bloggers Conference in Lodi, California
Hundreds of Wine Bloggers and Writers to Attend Conference in Wine Enthusiast's Region of the Year August 11-14, 2016
Lodi, CA, June 22nd, 2016
– New programming was recently announced ahead of the ninth annual
Wine Bloggers Conference
, which will take place from August 11-14
th
, 2016, in Lodi, California. Hundreds of online, print, citizen and industry wine writers will gather with other wine and social media professionals from around the world to meet, learn, and share. This is the first time the conference has come to Lodi.
The annual Wine Bloggers Conference (WBC) is the pre-eminent gathering of citizen wine bloggers, industry bloggers and wine writing professionals who come together for educational sessions, networking and social gathering. It is the platform from which many learn about regions, wine brands, new offerings and evolving trends. Wine blogging continues to drive consumer interest with wine in interactive and innovative ways, and the region of Lodi, with over 750 growers and 85 wineries, has similarly been progressive in its outreach and education to the trade, media and consumer audiences.
Attendees will gather at downtown Lodi's charming
Hutchins Street Square
to spend four days immersed in educational wine seminars, networking, grower and winery visits, wine tastings, and – of course – blogging. WBC is an excellent opportunity for wineries to showcase their wines to a
discerning and influential audience
. Programming and dinners will take place at various wineries and local businesses throughout the region. Given Lodi's grounding in the grower culture, this conference will allow wine bloggers, writers, winery representatives, regional association representatives and others to interact directly with growers, many of whom have been in the region for 5 to 6 generations, thus providing literal hands-on experience for the attendees.
Master Sommelier
Andrea Robinson
will deliver the keynote address, and programming will include live wine blogging opportunities, as well as sessions on "History of Grape Growing and Wine Making in Lodi," "Advanced Social Media for the Wine Industry," "Wine Samples," "United States Wine Regions & Climate Change," "Monetization" and various breakout "Wine Discovery" sessions throughout the conference. Friday's programming includes evening excursions into Lodi Wine County, where chauffeurs will transport attendees to one of many exclusive Lodi winegrower-hosted events, all of which will include winery and vineyard visits, tastings and dinner. The well-attended "Panel of Wine Blog Awards Winners" will take place on Saturday, August 13, and include winners of the 2016 Wine Blog Awards. Winners will be acknowledged later that evening at a dinner with Lodi Wine, catered by
South
– recently named one of California's farm-to-fork capital city's top new restaurants, specializing in traditional southern cuisine like fried chicken, smoked brisket, and blackened catfish.
Click here for the full schedule of programming
.
Lodi is well positioned to host WBC 2016 as its dynamic wine country and historic downtown continues to attract more attention to the region. In January, Lodi was honored at the
Wine Enthusiast's
annual Wine Star Awards ceremony as the publication's
2015 Wine Region of the Year
. Lodi also recently
won
California Governor Jerry Brown's annual Governor's Environmental and Economic Leadership Award (
GEELA
) – the highest environmental award in the state of California – for the region's mission to address major environmental, economic and social challenges facing California agricultural industry.
The Lodi Winegrape Commission's Program Manager, Stuart Spencer said: "The historic Lodi wine growing region is excited to welcome the wine blogging and writing community as well as our colleagues in the industry and others into our vineyards, wineries and our home. Lodi is an important part of the American wine industry and we are pleased to be working with Zephyr Adventures to put together the 2016 Wine Bloggers Conference that will be educational, immersive, relevant and enlightening to the blogging community, but also provides attendees with an in depth Lodi vineyard experience like no conference has provided before!"
For more details on the conference or to register, visit
www.winebloggersconference.org
.
Follow LoCA – The Wines of Lodi, California (@Lodi_Wine) and 2016 Wine Blogger's Conference (@WineBloggersCon) on Twitter and use hashtags #WBC16 and #LodiWine to keep up with the conversation, programming and news. The Wine Blogger Conference is organized by Zephyr Adventures.
About Lodi Wine Country
Located south of Sacramento and west of the Sierra Nevada, the Lodi wine region features 110,000 acres of vineyards that thrive in the classic Mediterranean climate of warm days and cool evenings.
A major winegrape growing region since the 1850's, today Lodi boasts over 750 growers. The region also serves as home to more than 85 boutique wineries specializing in small-lot, handmade wines that have garnered major awards at domestic and international wine competitions. Most notably, Lodi was recently named "2015 Wine Region of the Year" by Wine Enthusiast, one of the world's most well regarded publications dedicated to wine, spirits, food and travel. As stated by Wine Enthusiast, the award recognizes not only the region's excellence in wine quality, but also the innovation and excitement demonstrated by its growers and vintners.
Lodi is also one of the leading wine regions when it comes to sustainable viticulture. The Lodi Winegrape Commission created Lodi Rules, California's first third-party-certified sustainable winegrowing program, which recently won Governor Jerry Brown's annual Governor's Environmental and Economic Leadership Award (GEELA) – the highest environmental award in the state of California – for its mission to address major environmental, economic and social challenges facing California agricultural industry.
With more than 100 varieties currently being cultivated, Lodi offers a diverse portfolio of wines. While long renowned for its high-quality Zinfandel production, including an estimated 2,000 acres of pre-Prohibition own rooted vines, the area also produces award-winning Cabernet Sauvignon, Petite Sirah and Chardonnay. More recently, Lodi has begun gaining consumer traction for its other exciting varietals such as Albariño, Tempranillo, Graciano and Vermentino, among many others.
For more information about the Lodi wine region, visit
www.lodiwine.com
.
About the Wine Bloggers Conference
The Wine Bloggers Conference is the premier gathering of online wine writers. Entering its ninth season, the conference provides a forum for bloggers and writers to network; includes educational content on blogging, technology, and social media; and provides immersive experiences in the local host wine industry.
The Wine Bloggers Conference is organized by
Zephyr Adventures
, which has run active tours around the world for the last 18 years. In addition to Zephyr's active tours, its sister company
Taste Vacations
runs wine, beer, food, and spirits tours that leave the physical activity at home. Zephyr also organizes the
Beer Bloggers & Writers Conference
,
International Food Blogger Conference
,
FitBloggin' Conference
, and
Wine Tourism Conference
.
For more information please contact
info@winebloggersconference.org
.