SakéOne to be featured at Outside Lands 2015 Festival
7 August, 2015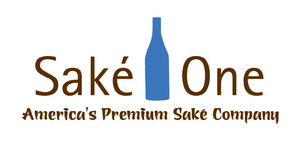 SakéOne to be featured at Outside Lands 2015 Festival
Third year as sole saké to be poured at WineLands
San Francisco, CA
–SakéOne, America's first craft saké producer and importer of a diverse portfolio of Japanese saké is pleased to announce their third year as the only saké company featured at the 7th annual Outside Lands. The highly popular San Francisco music & arts festival draws over 70,000 music lovers from all over the world. For the past two years, SakéOne, has debuted new products at Outside Lands including Momokawa Organic Junmai saké on draft in 2013 and KIBO the premium grade canned Junmai saké in 2014.
Located in the center of the newly relocated Wine Lands tent within the festival, SakéOne will feature four sakés this year, two Oregon craft sakés, Momokawa Organic and g joy and two imports, KIBO and Hatkutsuru Sayuri Nigori. Patrons will use Bison Bucks to purchase either a pour or taste. The offerings include a range of styles and rice polish percentage, giving tasters an opportunity to experience the diversity of saké all in one place.
This year, Wine Lands will feature over 30 wineries pouring their diverse offerings. SakéOne will be the only saké company featured in the tent and every year the eclectic epicurean crowd flocks to experience and enjoy saké with the fantastic food offerings. Elsewhere around the festival, there will be additional areas highlighting Northern California's elite culinary scene including Beer Lands, Choco Lands and Cheese Lands.
Outside Lands Music & Arts Festival will take place on August 7-9 at San Francisco's historic Golden Gate Park. More information can be found here
http://www.sfoutsidelands.com/
. Social media for SakéOne for the festival this year includes: #DrinkColdSaké #OSLsaké #SakéBetweenSets @SakéOne @KiboSaké on Twitter and on Instagram @sakeoneoregon or Facebook /sakeoneoregon.
About SakéOne
SakéOne is America's first craft saké producer and compliments its own fine products with a growing portfolio of fine Japanese saké imports. Its Oregon craft saké brands Momokawa, Moonstone, and g Saké are joined by import brands Murai Family, Yoshinogawa, Kasumi Tsuru, SakéMoto, Hakutsuru, KIBO and Tombo. A leader committed to saké education at the wholesale, retail and consumer levels, SakéOne is focused on expanding the enjoyment of premium saké in the United States. For more information, visit SakéOne's website at
www.sakeone.com
.
For media information and interviews, please contact Kimberly Charles of Charles Communications Associates at
press@charlescomm.com
or 415|701-9463.
###