Wine, Food & Fun at Lodi Lake CA
11 April, 2016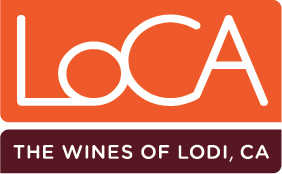 Wine Enthusiast's Wine Region of the Year Celebrates 12th Annual ZinFest Wine Festival May 13th - 15th 2016

Lodi, CA
– Join your favorite Lodi vintners as they celebrate the 12th Annual
ZinFest
Wine Festival with a weekend full of fabulous local wine, food and entertainment. Events will run
May 13th through May 15th
, with the main festival taking place on Saturday, May 14th, at
Lodi Lake Park
from
12 noon to 5:00pm
. Additional weekend activities include the ever-popular (and sold-out!) Vintner's Grille on Friday, May 13th, as well as Sunday's Winery Tours & Open Houses on
May 15th
. More than 4,000 wine lovers are expected to attend this year's festival.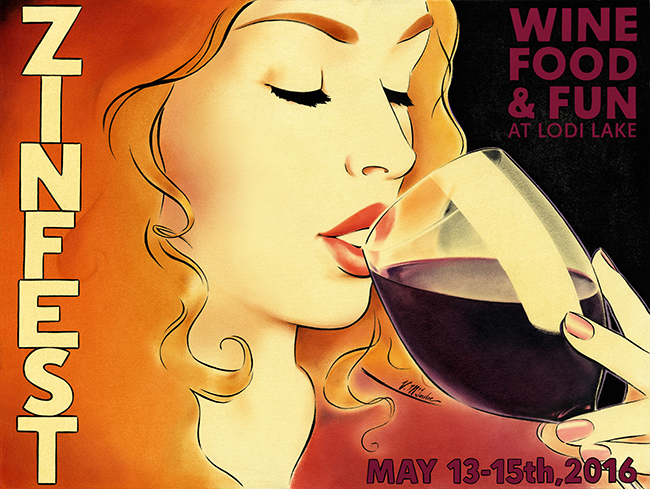 The ZinFest Wine Festival will feature more than 150 handcrafted wines from over
40 Lodi wineries
. Beyond the glass, guests will enjoy a selection of gourmet food from local restaurants, live music, and browsing one-of-a-kind merchandise from artisan purveyors such as local olive oils and reclaimed wine barrel furniture. In addition, ZinFest attendees are invited to expand their knowledge of Lodi wines and food pairings during any of the scheduled sessions at the al fresco ZinFest Cooking or Wine Schools or the all new "Up in Smoke" ZinFest BBQ Experience, headlined by Lance Smith, Executive Chef at
The Millworks
in Harrisburg, Pennsylvania. Prior to taking the helm of The Millworks, Smith served as Chef de Cuisine at the critically acclaimed SMOKE Restaurant in Dallas, Texas, where he assisted James Beard Award-winning Chef Tim Byres. Three 45-minute demonstrations are scheduled for the day and will feature summer grilling favorites like Zinfandel glazed pork ribs with German potato salad.
This year's ZinFest Wine School begins at 1:00PM
and features the following lineup:
1:00-1:40 PM | Wine Shopping – Insider Tips From A Master Sommelier
Presented by Catherine Fallis MS, a.k.a. grape goddess®, Planet Grape LLC and Tasting Panel Lead, Planet Grape Wine Review
2:00-2:40 PM | A Tour of Europe Via Lodi
Presented by Fred Swan, Certified Sommelier, San Francisco Wine School and
norcalwine.com
3:00-3:40 PM | Single Vineyard Lodi Zinfandels – What's The Fuss?
Presented by Randy Caparoso, author of
lodiwine.com
blog, "The LoCA Life & Times" and
The SOMM Journal
"There is not a more exciting reason to visit Wine Enthusiast Magazine's Wine Region of the Year than for the 12
th
Annual ZinFest Wine Festival on May 14
th
," says Camron King, Executive Director of the Lodi Winegrape Commission. "ZinFest not only celebrates Lodi's heritage with Zinfandel, but also showcases the region's diversity of winegrapes through its variety of unique and exceptional wines."
ZinFest tickets are now on sale and can be purchased online at
www.ZinFest.com
or by calling the Lodi Wine & Visitor Center at
209.365.0621
. Advance tickets cost $55 per person and $65 the day of the event. Designated driver tickets are also available for $15 per person. Tickets include a ZinFest wine glass, wine tasting, and participation in all seminars and entertainment. All attendees must be 21 years of age or older, including designated drivers.
About Lodi Wine Country
Located south of Sacramento and west of the Sierra Nevada, the Lodi wine region features 110,000 acres of vineyards that thrive in the classic Mediterranean climate of warm days and cool evenings.
A major winegrape growing region since the 1850's, today Lodi boasts over 750 growers. The region also serves as home to more than 85 boutique wineries specializing in small-lot, handmade wines that have garnered major awards at domestic and international wine competitions. Most notably, Lodi was recently named "2015 Wine Region of the Year" by Wine Enthusiast, one of the world's most well regarded publications dedicated to wine, spirits, food and travel. As stated by Wine Enthusiast, the award recognizes not only the region's excellence in wine quality, but also the innovation and excitement demonstrated by its growers and vintners.
Lodi is also one of the leading wine regions when it comes to sustainable viticulture. The Lodi Winegrape Commission created Lodi Rules, California's first third-party-certified sustainable winegrowing program, which recently won Governor Jerry Brown's annual Governor's Environmental and Economic Leadership Award (GEELA) – the highest environmental award in the state of California – for its mission to address major environmental, economic and social challenges facing California agricultural industry.
With more than
100 varieties
currently being cultivated, Lodi offers a diverse portfolio of wines. While long renowned for its high-quality Zinfandel production, including an estimated 2,000 acres of pre-Prohibition own rooted vines, the area also produces award-winning Cabernet Sauvignon, Petite Sirah and Chardonnay. More recently, Lodi has begun gaining consumer traction for its other exciting varietals such as Albariño, Tempranillo, Graciano and Vermentino, among many others.
2015 has seen a tremendous swell of support and recognition for the Lodi wine region. In addition to receiving the coveted title of 2015 Wine Region of the Year from Wine Enthusiast Magazine and the prestigious GEELA award, Lodi was selected to be the host for this summer's Wine Bloggers Conference, the eminent gathering of hundreds of wine bloggers and wine writing professionals who come together for educational sessions, networking and social gathering.
For more information about the Lodi wine region, visit
www.lodiwine.com
.