Charles Krug Winery Teams with Morton's and Mastro's Restaurant Groups. Raise Half a Million for Make-A-Wish®
11 July, 2014

Charles Krug Winery teams with Morton's and Mastro's Restaurant groups Raises $500,000 for Make-A-Wish®
Celebrating its 12th anniversary, the annual Make-A-Wish® Foundation fundraising dinners hosted by Morton's and Mastro's Restaurant groups
and Charles Krug's Peter Mondavi Jr. have raised nearly $500,000

St. Helena, California
– Peter Mondavi Jr. of Charles Krug Winery and Landry's Inc.'s Morton's and Mastro's Restaurant groups recently celebrated their long-term commitment to
The Make-A-Wish Foundation
, with four successful June fundraising dinners that raised $48,575, bringing the grand total amount to $482,264 over twelve years. All proceeds go to Make-A-Wish®.
The Make-A-Wish® Foundation has been bettering the lives of American children living with a life-threatening illness since 1980. Through granting the 'wishes' of children living with life-threatening illnesses, Make-A-Wish® aims to help these children fight back with strength, courage and most importantly, hope. Through the generosity and hard work of companies like Charles Krug Winery and Landry's Inc., Make-A-Wish® is able to grant a wish, on average, every 38 minutes to a child in need.
This year's events included dinners on both coasts, including Morton's in Reston, VA and Boston-Seaport, MA, as well as Mastro's in Scottsdale, AZ and Costa Mesa, CA. Successful auction items included 18-liter bottles of 2011 Charles Krug Vintage Selection Cabernet Sauvignon.
Peter Mondavi Jr. co-hosts these Make-A-Wish® dinners with Landry's Vice President of Wine and Spirits, Tylor Field. They have worked together since the first dinner in 2003, making the efforts at these Make-A-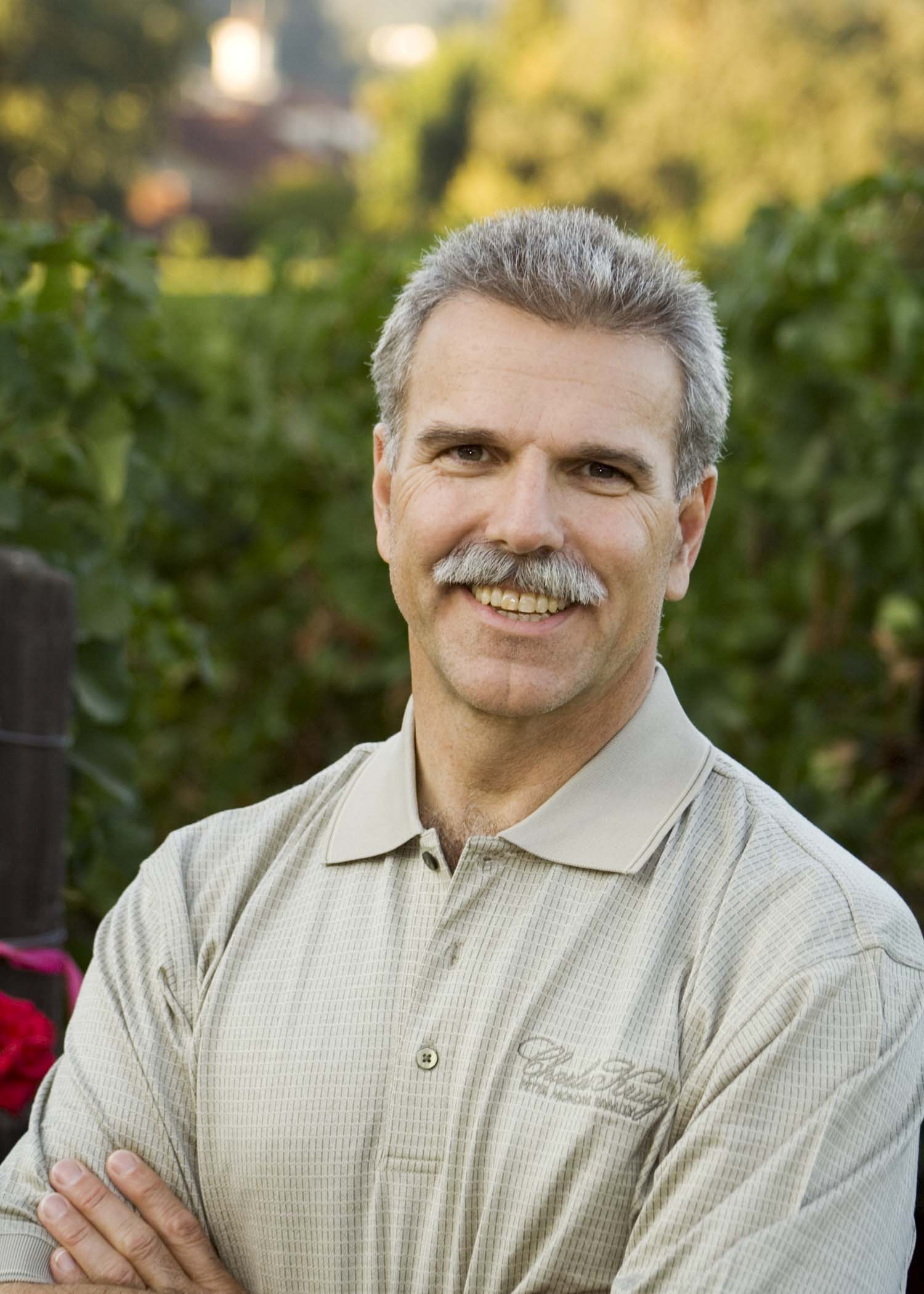 Wish® dinners a joint success.
Peter Mondavi Jr.'s twelve years of dedication towards such a worthy cause is something he holds dear to his heart. "It has been an honor and privilege to work alongside Tylor for 48 dinners over 12 years and experience the generosity that comes forth in all the communities to which we travel," he said. "With cumulative donations of nearly $500,000, it's comforting to know that we have helped to bring hope, strength and joy to so many children and their families who face such daunting medical challenges."
Of their joint efforts, Field says, "To be able to give back to all the communities we do business in has always been important to both of our brands. Especially children. Traveling and working with Peter is also an honor. That his is one of the few "family" wineries left in Napa adds to the allure of working with a charity that helps entire families. What started as a small idea to contribute to the foundation has turned into a successful, 12-year endeavor. With the help of our guests, Peter and Make-A-Wish®, we hope to be able to continue to grant wishes to children and their families for many more years to come."
Charles Krug Winery and the Morton's and Mastro's Restaurant groups hope to continue holding events for Make-A-Wish® to further support the cause. To donate to the Foundation, visit their website at
wish.org
About Charles Krug Winery
The Charles Krug Winery, Napa Valley's oldest winery, was established by Prussian immigrant Charles Krug in 1861. In 1943, Italian immigrants Cesare and Rosa Mondavi purchased the historic property, which remains a family-owned winery producing estate-driven Napa Valley wines. Built on a foundation of family values, hard work and European winemaking tradition, the winery offers a portfolio of Cabernet Sauvignon and Bordeaux-styled wines. The winery is under the direction of Peter Mondavi Jr., who along with his brother Marc Mondavi, stewards the family business passed to them by their father, legendary Napa Valley wine icon Peter Mondavi Sr., who continues to serve as President and CEO. The family is now proudly welcoming members of the fourth generation to the business, continuing a legacy started almost 70 years ago and setting a foundation for generations to come.
For press inquiries and images, please contact Kimberly Charles or Alexandra Fondren at Charles Communications Associates at
press@charlescomm.com
or 415.701.9463.

###