Lodi to partner with Napa Valley's CIA to host "Eat.Drink.Learn." – A deluxe wine and food experience.
16 July, 2014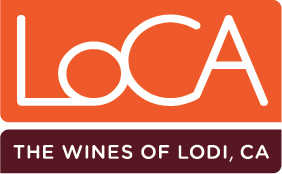 Lodi to partner with Napa Valley's CIA to host "Eat.Drink.Learn." – A deluxe wine and food experience.
Lodi wines will be exclusively featured on August 7
th
at The Culinary Institute of America's new wine education dinner series, "Eat. Drink. Learn."
Lodi, CA
– The Culinary Institute of America at Greystone is teaming up with the
Wines of Lodi
, CA on Thursday, August 7
th
at 6pm for the next "Eat. Drink. Learn." wine education series. The event will take place in the Rudd Center at
The CIA's
historic St. Helena campus and will feature a seminar and tasting hosted by five of Lodi's top winemakers, followed by an expertly paired dinner on The CIA's terrace.
Attendees will learn more about Lodi's historic and diverse winegrowing region in a seminar entitled "Five Things You Need To Learn About Lodi", with a discussion panel and tasting led by vintners from
Acquiesce Winery
,
Fields Family Winery
,
Harney Lane Winery
,
LangeTwins Winery
and
Onesta Wines
.
Immediately following at 7pm will be an
al fresco
, three-course dinner on the terrace, prepared with local, seasonal ingredients by the talented CIA chefs. Each course is designed around the premium Lodi wines with which they will be paired. The inventive menus at past events have been said to rival those of Napa Valley's top dining establishments.
"Eat. Drink. Learn." aims to sharpen the wine IQs of curious wine and food lovers from all levels of expertise, in keeping with The CIA's nearly 60-year tradition of epicurean education. "We're excited to participate in this series and are looking forward to providing guests with a deeper understanding and appreciation of our diverse winegrowing region," expresses Camron King, Executive Director of the Lodi Winegrape Commission. "What better way to experience the incredible wines of Lodi than to showcase them alongside The CIA's world class-cuisine?"
All-inclusive tickets cost $115, and can be purchased
online
, or by calling the CIA's Rudd Center for Wine Studies at 707-967-2568 or via email at
mi_sanch@culinary.edu
.
About Lodi Wine Country
Located south of Sacramento and west of the Sierra Nevada Mountain range, the Lodi wine region features 100,000 acres of vineyards that thrive in the classic Mediterranean climate of warm days and cool evenings.
With more than 75 varieties currently being cultivated, Lodi offers a diverse portfolio of wines. While long known as a superior producer of Zinfandel, including an estimated 2,000 acres of pre-Prohibition own rooted vines, the area also produces award-winning Cabernet Sauvignon, Petite Sirah and Chardonnay. More recently, Lodi has begun producing varietals such as Albariño, Tempranillo, Graciano and Vermentino, among many others.
Lodi has been a major winegrape growing region since the 1850's, and today is farmed by over 750 growers. The region also serves as home to more than 80 boutique wineries specializing in small-lot, handmade wines that have garnered major awards at domestic and international wine competitions. In addition, Lodi is one of the leading wine regions in sustainable viticulture. The Lodi Winegrape Commission created Lodi Rules™, California's first third-party-certified sustainable winegrowing program, which implements green-farming practices.
For more information about the Lodi wine region, please visit
www.lodiwine.com
.
For media inquiries and interviews, please contact Alexandra Fondren at Charles Communications Associates at 415|701-9463 or
press@charlescomm.com
. For additional information regarding the Lodi Winegrape Commission, please contact Executive Director, Camron King, at 209|327-4727 or
camron@lodiwine.com
.
###