SakéOne Adds Fresh New Saké Cocktails to Portfolio
23 June, 2014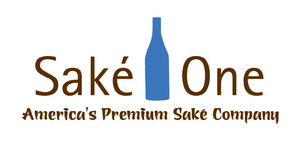 SakéOne Adds Fresh New Saké Cocktails to Portfolio
Developed by Alcademics' Camper English & SakéOne
Forest Grove, Oregon –
SakéOne, America's first premium craft saké company, is proud to announce three newest additions to their ever-diverse
portfolio
of premium saké cocktails. For over 15 years, SakéOne has been crafting signature saké cocktails with noted mixologists and experts as to complement their premium saké offerings. Always seeking ways to incorporate fresh ingredients for innovative, seasonal twists on classic cocktails, this summer we are pleased to announce a new crop of tasty libations.
A perfect kick off to the recent start of summer, SakéOne presents:
"
Lady Marmalade
"
with Momokawa Organic Junmai Ginjo saké, white rum, orange marmalade, orange zest and cinnamon;
"
Mellow Mafia
"
with cucumber and serrano-infused g fifty saké, fresh lemon juice and simple syrup; and
"
50 Sensei
"
with g fifty saké, Bénédictine Liqueur, fresh orange juice, Absinthe and orange peel.
Two of the new cocktails (Lady Marmalade and 50 Sensei) were developed by Camper English, a San Francisco-based mixologist and freelance cocktails/spirits writer, whose work has appeared in publications including Saveur, Details.com and FSR Magazine. In addition, he also writes a popular blog about everything cocktails, spirits, bars and bartenders called
Alcademics.
The Mellow Mafia was created by the team at SakéOne.
Though it has become increasingly customary to find chilled, high quality, artisan saké served on it's own, saké adds depth and body to cocktails at a lower alcohol level than the classic spirits or wine ingredients. Beverage enthusiasts have long touted that saké has no measurable sulfites, no measurable gluten, it's lower in calories than spirits, and it can be used to create amazingly diverse cocktails. Because of this versatility, saké works seamlessly with spicy, fruity or floral flavors in cocktails.
To view SakéOne's full cocktail portfolio, please visit the
cocktail page
on their website.
About SakéOne
SakéOne is America's first craft saké producer and compliments its own fine products with a growing portfolio of fine Japanese saké imports. Its Oregon craft saké brands Momokawa, Moonstone, and g Saké are joined by import brands Murai Family, Yoshinogawa, Kasumi Tsuru, SakéMoto, Hakutsuru and Tombo. A leader committed to saké education at the wholesale, retail and consumer levels, SakéOne is focused on expanding the enjoyment of premium saké in the United States. For more information, visit SakéOne's website at
sakeone.com.
For media information and interviews, please contact Kimberly Charles of Charles Communications Associates at
press@charlescomm.com
or 415|701-9463.
# # #