Alternative Routes Available for Wente Vineyards' The Front Porch Music Festival on August 31: Due to Bay Bridge's temporary closure, different methods to get to wine country for this full day of great indie music
22 August, 2013
***MEDIA ALERT*** MEDIA ALERT *** MEDIA ALERT ***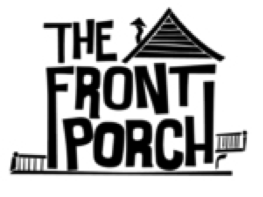 WHO:
Wente Vineyards and Fifth Generation Winemaker, Karl Wente, will be hosting the seventh annual The Front Porch Music Festival, a full day of nationally acclaimed indie bands performing at Wente Vineyards Estate Winery & Tasting Room in the heart of the beautiful Livermore Valley.
WHAT:
Due to the opening of the new Bay Bridge, the entire bridge will be closed from August 28
th
-September 3
rd
, 2013. There are two easy, alternate routes from San Francisco to Livermore, which include:
· 101 South to San Mateo Bridge, taking 880 North to 580 East
· Golden Gate Bridge to Richmond Bridge, taking 580 East
Please allow a little extra travel time due to this closure.
WHEN:
- Bay Bridged Closed: August 28
th
-September 3
rd
, 2013
- The Front Porch Music Festival at Wente Vineyards August 31
st
, 2013, 2- 9pm
WHERE: Wente Vineyards Estate Winery & Tasting Room
, 5565 Tesla Road, Livermore, CA 94550
MORE:
Although the Bay Bridge's closure requires savvy ways to get from San Francisco to the East Bay, this mini-Outside Lands style music festival is one not to miss. The stellar lineup includes a total of seven bands to include Karl Wente's band (performing alongside former American Idol contestant, Wolf Hamlin) and two major names in the independent music genre:
The Lone Bellow
and
The Kin
.
The Lone Bellow kicked off their musical excursion in the Bay Area this year with their outstanding show at Outside Lands—footage can be viewed
here
. Their second and only other gig in the area will be at Wente Vineyards. The Kin recently returned from touring in Australia, where they were the opening band for pop sensation,
P!nk
. This will be their exclusive performance in the Bay Area as well.
About Wente Vineyards
Founded in 1883, Wente Vineyards is the oldest continuously-operated, family-owned winery in the country; owned and managed by the fourth and fifth generations of the Wente family. The winery draws from nearly 3,000 acres of Estate vineyards in the Livermore Valley, San Francisco Bay and Arroyo Seco, Monterey appellations to create an outstanding portfolio of fine wines. 2012 marked the 100th anniversary of the Wente family bringing Chardonnay cuttings to California. Today, the Wente clone of Chardonnay is the most widely planted in California. This year, the winery celebrates its 130th anniversary.
CONTACT:
For more information, please visit
http://www.wentevineyards.com/news/events/harvest_wine_celebration1/
.
For media inquiries and interviews, please contact Skye Morgan of Charles Communications Associates at 415|701-9463 or
press@charlescomm.com
.
# # #