Antonio Treviño Promoted to Director of Winemaking Operations for Purple Wine Company and Sonoma Wine Company
3 July, 2013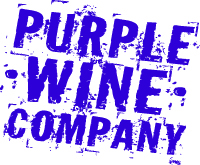 Graton, CA
- Owner and CEO Derek Benham announced that Antonio Treviño has been promoted to Director of Winemaking Operations for Sonoma Wine Company and Purple Wine Company. In this newly created role, he will supervise winemaking activities over the companies' wine brands, control and private label wine programs and contract bottling services, as well as wine and grape sourcing. Alex Cose will continue to lead winemaking at Purple Wine Company as Senior Vice President, while David Elliott and Richard Castle will continue to lead control label and private label winemaking for Sonoma Wine Company.
Since joining Sonoma Wine Company in 2003, Treviño's leadership has been instrumental in helping develop the winery into one of the North Coast's leading winemaking facilities. Holding positions of increasing responsibility, first as Senior Winemaker, and then as Director of Winemaking, he implemented measures to improve the winery's production capabilities and services, improve energy efficiency and water conservation.
It's fitting that Trevino's career has blossomed in the very cellar at the Graton location where he first began his career almost two decades ago, when the winery was under previous ownership. His experience then led to winemaking positions at Hambrecht Vineyards and Wineries and Rodney Strong Vineyards.
"Antonio's can-do attitude and steady-as-it goes demeanor has been a great asset to us as the companies have grown and evolved over the years." commented Benham. "The winemaking teams will now be collaborating more closely than ever under his leadership."
About Sonoma Wine Company
Sonoma Wine Company is a crush-to-bottle contract winery offering crush, ferment, barrel, and bottle and warehousing services to wine programs of all sizes. With superior customer service and a wide array of equipment, including state-of-the-art crush facilities, over two million gallons of stainless cooperage, and six modern bottling lines, the facility can tailor its services and highly experienced staff to match client's programs. The winery's sustainability program contains innovations in water and energy efficiency and has been singled out for numerous awards. Sonoma Wine Company is one of the few ISO-certified wineries in California offering contract services, and is certified by the California Sustainable Wine Growing Alliance.
About Purple Wine Company
Purple Wine Company founded in 2001 by Derek Benham and based in Graton, California and was recently named to Inc. Magazine's top 5,000 companies in 2012. Its mission is to create wines of outstanding quality and consistent style from vintage to vintage. The wines are bottled by its sister production company, Sonoma Wine Company using thoughtful and award-winning water and energy conservation practices while reducing greenhouse gas emissions. Current brands include: Alto Cinco, Avalon, BEX, Four Vines and Cryptic. Both Avalon and Four Vines were recently named Hot Prospect Brands by M. Shanken's Impact Newsletter for 2012, tracking the most promising wine and spirits growth brands in the marketplace. For more information, please visit
www.purplewine.com
.
For press inquiries, please contact Kimberly Charles at Charles Communications Associates at
press@charlescomm.com
or
415.701.9463
.
# # #