Charles Communications is looking for a Fall intern!
28 July, 2014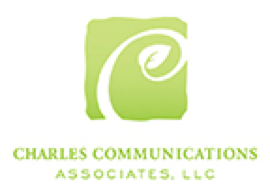 About Charles Communications Associates:
We are an independent creative marketing communications firm focused on strategic marcomm both new and traditional who helps local and global companies create, build and launch brands. Recognized as one of the most effective firms particularly in the international wine industry, CCA is also known for success in the gourmet, natural and organic food and beverage categories, as well as for top shelf spirits and luxury products marketing. Realizing the constantly growing potential of new media as marketing platforms, Charles Communications develops and executes new media strategies for clients driven by an in-depth understanding and experience with social network sites, blogs and other platforms.
Job Description:
We are looking for a part time intern (3 days a week) who can work at our San Francisco office and who will jump in and join our fast paced team. We need a smart, detail oriented, resourceful individual who is self-motivated, intrepid, enthusiastic, and willing to learn. The internship start date is
Monday, August 18th
and will last for 3 months (or more if there's a good fit).
Responsibilities:
· Be familiar with CCA's clients and our general marketing strategies
· Assist with CCA's social media channels
· Work on client projects as needed such as event support, social media, research, press releases and more
· Assist in sending product sample sends to media
· General office assistance, phones, meetings, errands
Qualifications:
· Familiarity with Macs & Excel in particular
· Up-to-date on the latest social media trends and social media savvy in a variety of channels: Facebook, Twitter, Instagram, Pinterest, Tumblr, etc.
· Timeliness, attention to detail and accuracy are critical to this position
· Good written & verbal communications skills are essential to this role
· Ability to work well with others while also running with projects independently at times
· Knowledge of the food & wine industry is a plus
· Previous PR experience or communications education is a plus
· Highly motivated and eager to learn
Compensation:
This internship offers school credit only. Several of our internships in the past have resulted in full time employment.
Food & wine knowledge a major edge for this position. To apply, please submit your resume and cover letter, along with the answers the following questions to
jordan@charlescomm.com
:
1. What most interests you about working in Public Relations?
2. What are the top 5 media outlets you read in your free time and why?
3. What is the most recent memorable food and/or wine experience and what made it so?