Charles Krug Winery Appoints New Vice President, Direct to Consumer Sales
30 July, 2014




Charles Krug Winery Appoints New Vice President, Direct to Consumer Sales
DTC expert Aura Bland joins historic, family-owned winery
St. Helena, California
– Charles Krug Winery co-proprietor Peter Mondavi Jr. announced today that Aura Bland will join the team as Vice President, Direct to Consumer Sales, to further develop the family winery's growing portfolio of consumer accounts, effective August 4
th
.
The appointment underscores the company's commitment to the next century on the eve of patriarch Peter Mondavi's centennial, with its strategic plan to heavily invest in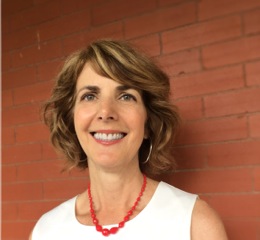 consumer hospitality offerings, including the recent investments in
Charles Krug's
stunning new tasting room facility. Bland will report to Mike Jaeger, Chief Operating Officer.
A seasoned DTC and hospitality expert, Bland comes with a wealth of experience within the wine industry, having spent the last four and a half years as Director of Consumer Sales and Marketing at St. Francis Winery in Sonoma, where she managed all consumer direct channels, including the retail room, wine club, ecommerce, social media and special events.
Bland was instrumental in developing St. Francis Winery's highly acclaimed wine and food program, which will benefit the promotion of Charles Krug's new tasting room trattoria,
Cucina di Rosa.
Before St. Francis, Aura was the visitor center manager at Rosenblum Cellars (owned by Diageo Chateau & Estates).
Given the historic renovation of Charles Krug's original 1872 Redwood Cellar into its new
tasting room
and hospitality center (in addition to the trattoria), Bland will develop programs delivering high touch visitor experiences as well as stronger offerings with the wine club, business development and the Direct to Consumer experience as a whole. Says Jaeger, "We conducted an exhaustive search to find just the right person, with the expertise to fully capitalize on the enormous opportunities that exist with our newly renovated tasting center. Needless to say, we are all thrilled that Aura has accepted this role at the Charles Krug Winery."
Bland graduated with a Bachelor of Science degree from the University of Florida and holds a Master's Degree in Journalism from Northeastern University. When she is not working, Aura enjoys running, cycling, dinners with friends, and spending weekends with her family at their Russian River cottage.
About Charles Krug Winery
The Charles Krug Winery, Napa Valley's oldest winery, was established by Prussian immigrant Charles Krug in 1861. In 1943, Italian immigrants Cesare and Rosa Mondavi purchased the historic property, which remains a family-owned winery producing estate-driven Napa Valley wines. Built on a foundation of family values, hard work and European winemaking tradition, the winery offers a portfolio of Cabernet Sauvignon and Bordeaux-styled wines. The winery is under the direction of Peter Mondavi Jr., who along with his brother Marc Mondavi, stewards the family business passed to them by their father, legendary Napa Valley wine icon Peter Mondavi Sr., who continues to serve as President and CEO. The family is now proudly welcoming members of the fourth generation to the business, continuing a legacy started almost 70 years ago and setting a foundation for generations to come.
For press inquiries and images, please contact Kimberly Charles or Alexandra Fondren at Charles Communications Associates at
press@charlescomm.com
or 415.701.9463.




###