CRIMSON WINE GROUP APPOINTS NATASHA HAYES AS VICE PRESIDENT OF MARKETING
6 June, 2012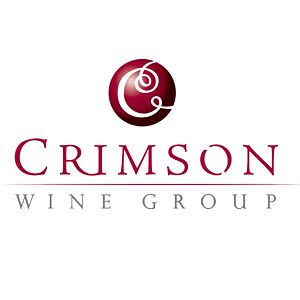 Stag's Leap District, Napa Valley, CA – Crimson Wine Group (CWG) has announced the appointment of Natasha Hayes to the position of Vice President of Marketing, for the estate-focused portfolio of luxury domestic wine brands including Archery Summit (Willamette Valley, OR), Chamisal Vineyards (Edna Valley, CA), Pine Ridge Vineyards (Stag's Leap District, CA) and Seghesio Family Vineyards (Dry Creek Valley, CA.) A seasoned marketer in the premium and luxury wine business, Hayes will be reporting directly to CEO Erle Martin overseeing both direct to consumer and trade marketing as well as public relations for the company.
Bringing over 11 years of wine marketing savvy to Crimson Wine Group, Hayes' background includes both domestic and international experience, managing brands such as Kendall-Jackson, Ravenswood, Blackstone and Lindemans. She began her career at Beringer Blass (now Treasury Wine Estates) and worked both in the U.S. and Australia helping Wolf Blass establish its #1 status in terms of volume and value. Positions in marketing at both Constellation and Kendall Jackson further cemented her knowledge of the leading brands in the US wine market, and her most recent position with her own Hayes Consulting focused on start up brands in both the wine and consumer packaged goods businesses. Prior to getting bitten by the wine bug, Hayes honed her marketing skills in an agency capacity working with Procter & Gamble, Pillsbury and Clorox. Her extensive strategic marketing experience both domestically and internationally coupled with a passion for the luxury wine market make Hayes a perfect fit for the Crimson portfolio.
Of her appointment, CEO Martin states, "We have always believed that an integrated, customized strategic sales and marketing program with our family of wineries has been the key to our success to date. The recent hire of Mike Cekay as SVP of Global Sales, together with Natasha's appointment will set the blueprint for the future, which I see as very bright."
About Crimson Wine Group
The Crimson Wine Group is a leading company in the luxury domestic wine business, with five coveted brands and over 700 planted acres in five growing regions and 11 outstanding AVAs across California, Oregon and Washington. Representing over 250,000 cases within the higher-end price segments, Crimson focuses on estate-grown wines from producers that represent the best their appellation has to offer. The portfolio is a diverse collection, across both varietals and appellations, of top quality wines for the marketplace,which are thoughtfully stewarded by the company's team.
For media inquiries, headshots or interviews please contact Kimberly Charles of Charles Communications Associates, press@charlescomm.com or 415/701-9463.
# # #