Emeritus Vineyards offering Tours by Appointment at their Hallberg Ranch Estate Vineyard & Winery Location
9 July, 2014




Emeritus Vineyards offering Tours by Appointment at their Hallberg Ranch Estate Vineyard & Winery Location
Now open to the public, consumers are invited to tour the winery and taste current releases
Sebastopol, Ca
— Emeritus Vineyards is thrilled to offer private consumer tours by appointment at their Hallberg Ranch Estate Vineyard in Sebastopol. Nestled in the heart of the Russian River Valley, appointments range from 60-90 minutes in length and include a vineyard tour as well as a comprehensive visit to the winery to experience Emeritus' farming and vinification practices. Tours conclude with a tasting of the winery's acclaimed estate Pinot Noirs: Hallberg Ra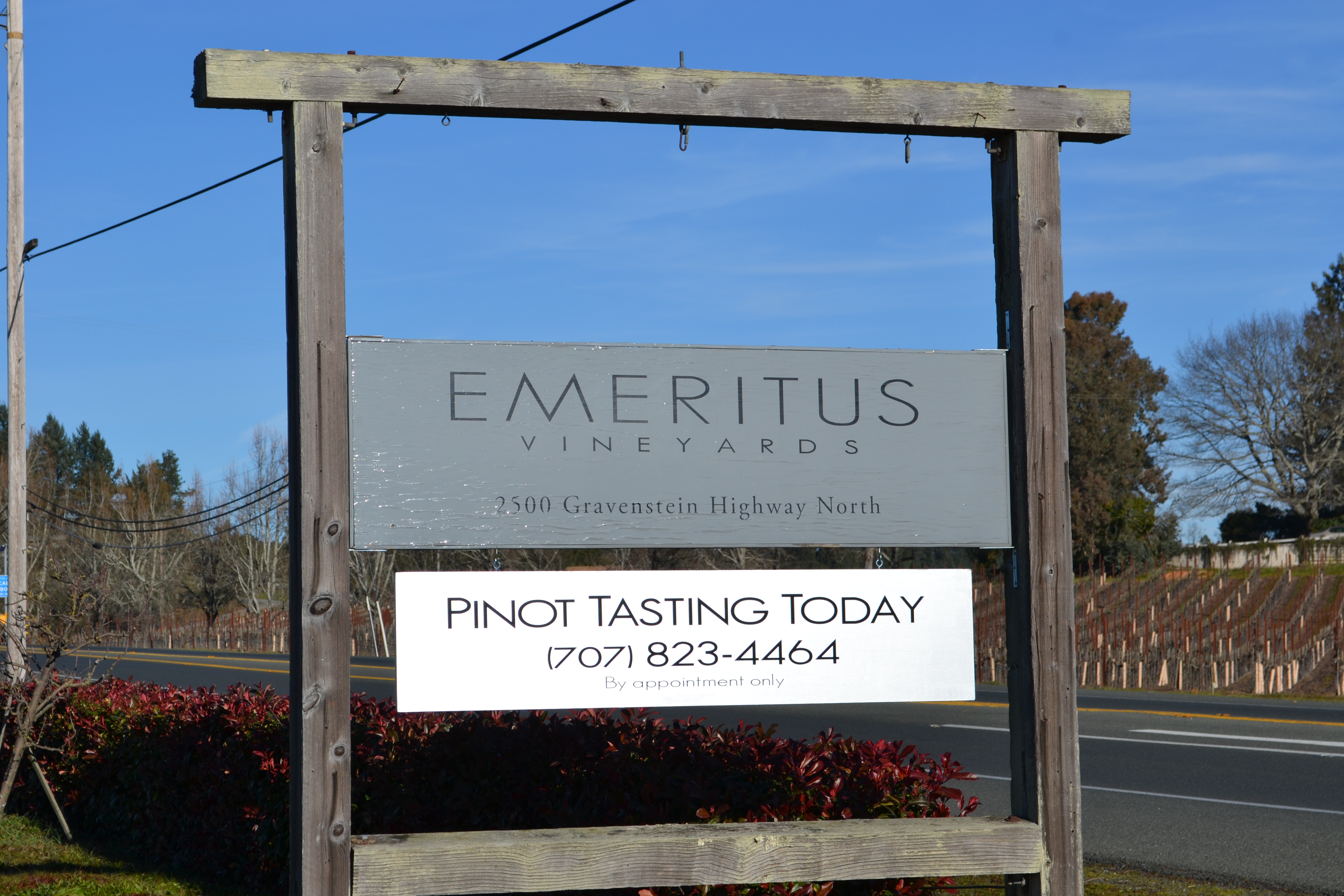 nch and William Wesley.
In addition to the more comprehensive tours of the facility, Emeritus also offers abbreviated, 30-45-minute tastings—which can be enjoyed in the comfort of the tasting room or outside on the picnic tables. All tastings have a personalized educationalslant, and the experience can be tailored to accommodate all levels of wine knowledge – from novice tasters to industry experts. Guests are invited to picnic on the grounds with provisions from nearby restaurants (K&L Bistro, Mom's Apple Pie and The Barlow restaurant district in downtown Sebastopol are all less than a 10 minute drive).
The current release of Hallberg Ranch (2011) is an important one for the winery – it is one of the first vintages that was 100% dry-farmed, producing a Burgundian-style Pinot with expressive red fruit, earthy terroir character and vibrant minerality. Proprietor Brice Jones and his daughter Mari (official Emeritus 'President of Fun') walk each guest through their estate vineyard (the largest dry-farmed vineyard in Sonoma County) to experience why sustainable, organic farming, as well as eschewing irrigation, are practices that are not only better for the environment, but also better for the wine. In these years of record drought, it's no secret that dry-farmed vineyards are poised to thrive in more difficult vintages.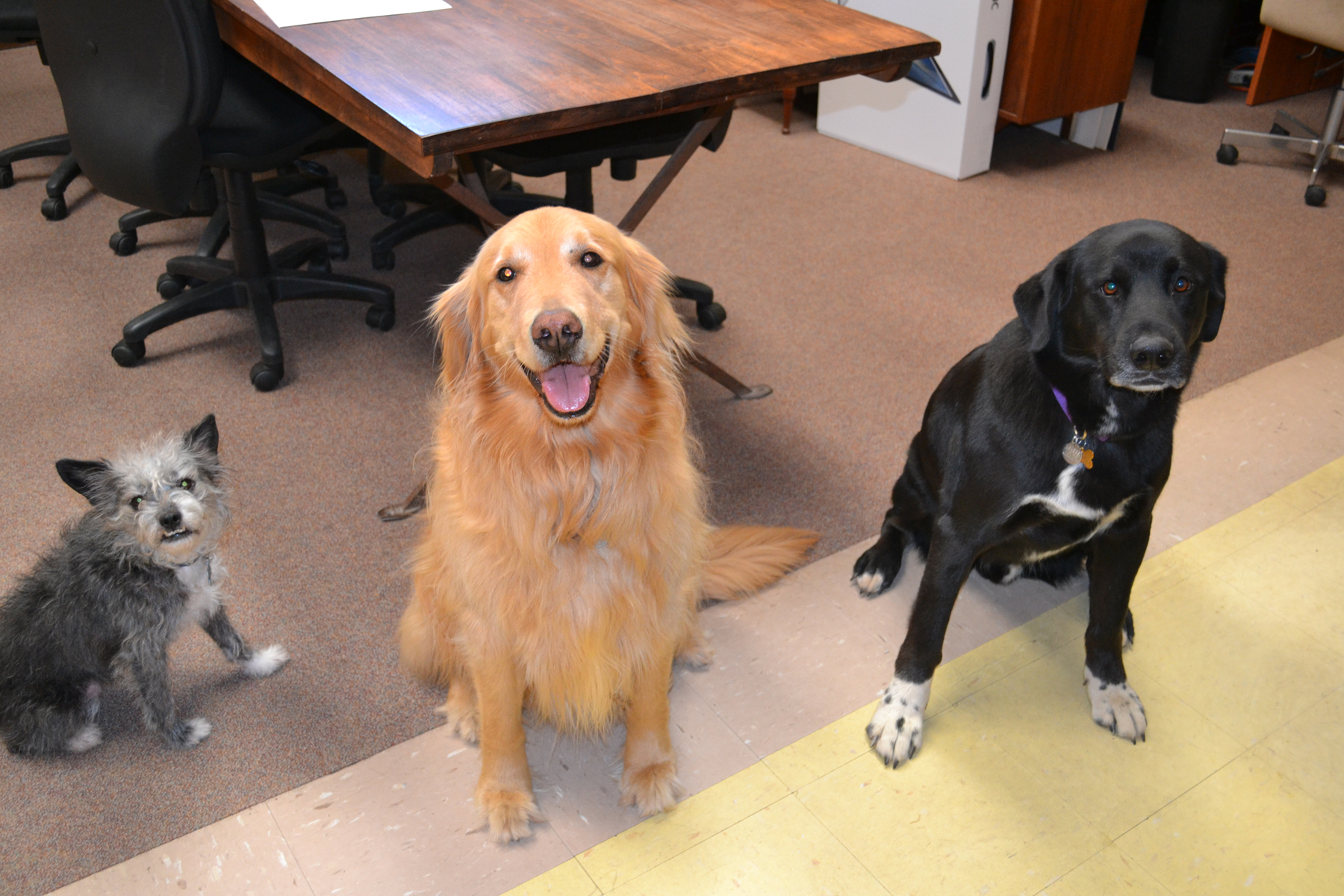 The cozy tasting room is characterized by a vibrant Rigoberto Renteria mural that pays homage to the Emeritus Team, all of whom have a unique back story your tasting host can expand upon. Lucky patrons might encounter beloved winery dogs, Baci and Satchmo.
Interested parties are invited to schedule an appointment in advance. Appointments are available from 10am-3pm Monday-Saturday. Full 60-90 minute tours and tastings are $20 per person, shorter tastings are $10 per person. Space is limited, so guests are encouraged to call ahead to ensure a complete visit.
About Emeritus Vineyards
Emeritus Vineyards, is located in Sebastopol, California, in the heart of the Russian River Valley. Established in 1999, the winery is defined by a commitment to producing Pinot Noir of the highest caliber. Wines are crafted based on proprietor Brice Jones' philosophy that soil gives wine its character, climate gives wine its personality, and that man gives wine its spirit and style. The result is two Estate Grown and Bottled Pinot Noirs: Emeritus, Hallberg Ranch, from the home ranch in the heart of the Russian River Valley; and Emeritus, William Wesley, from the mountain vineyards on the Sonoma Coast near Annapolis.
For press inquiries and images, please contact Kimberly Charles or Alexandra Fondren at Charles Communications Associates at
press@charlescomm.com
or 415.701.9463.