Emeritus Vineyards Unveils New Tasting Room With a Modern Flair
11 November, 2015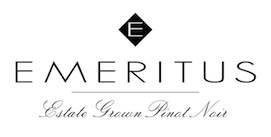 Now open to the public, consumers are invited to tour the winery and taste current releases
Emeritus Vineyards
is pleased to announce the completion of the winery's new tasting room. Located just two miles north of Sebastopol, in the heart of Sonoma County's Russian River Valley, the new space overlooks the Emeritus Hallberg Ranch vineyard: one of California's most distinguished dry-farmed vineyards, and the site from which the winery crafts the #1 requested Pinot Noir in America's Zagat rated restaurants.¹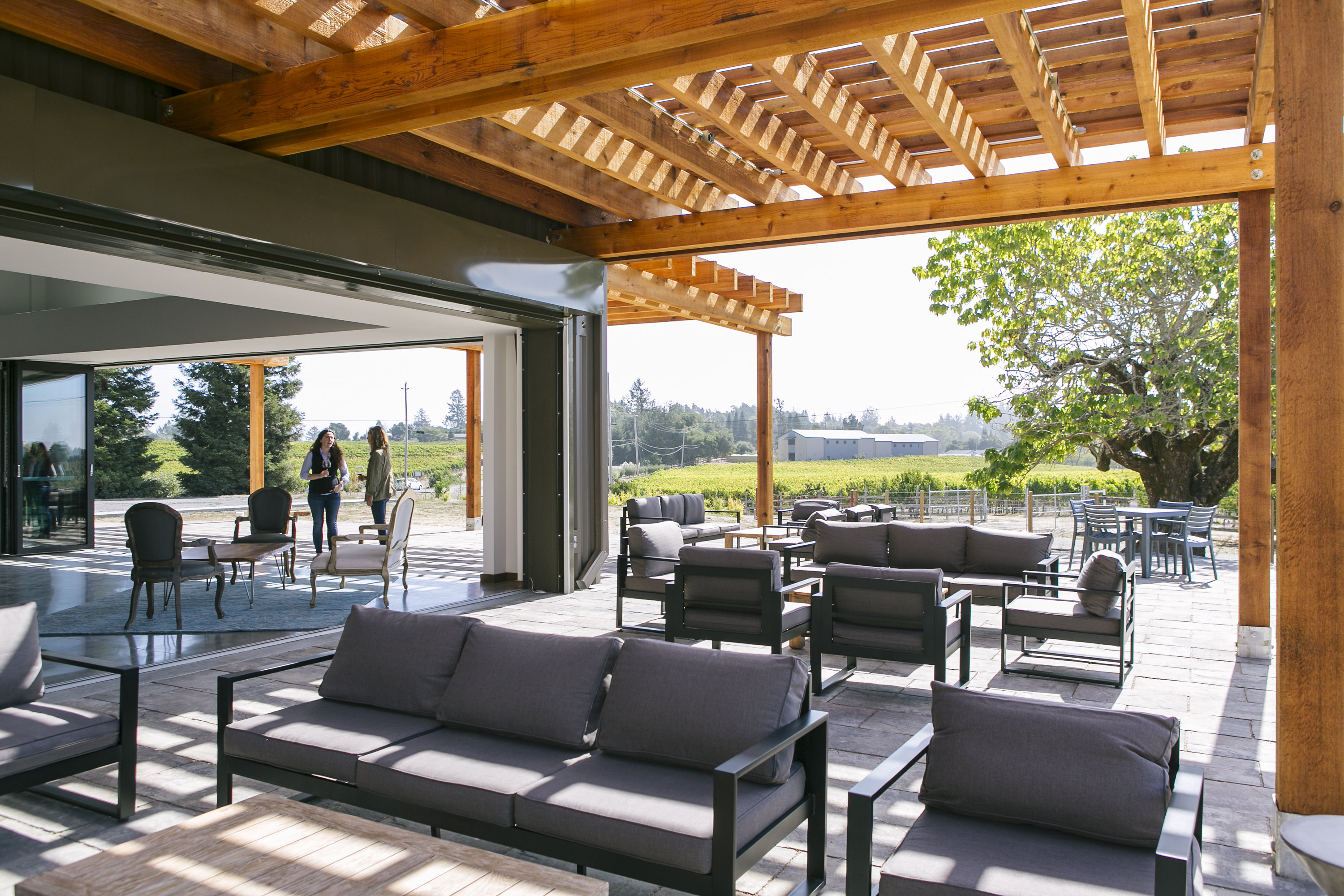 The spacious new addition features wall-to-wall glass doors which open onto a wide terrace, enabling the former apple barn, now the Emeritus winery, to showcase the 110-acre Hallberg Ranch, a vineyard, that is becoming a living symbol of successful drought–resistant viticulture in California. Proprietor Brice Cutrer Jones is a firm believer that dry-farming techniques produce "the only honest reflection of a vineyard's
terroir
." Having just harvested his his fifth 100% dry-farmed vintage, Jones has received widespread acclaim for the Emeritus wines, for which he credits the dry–farming regime.
In addition to
Wine & Spirits
listing Emeritus in its 2015 'Top 100 Wine' list,
Sunset Magazine
dedicated a recent feature to Emeritus entitled "Less Water, Better Wine?" and
Wine Spectator
included the winery's Hallberg Ranch Estate Pinot Noir as #26 on its '
100 Most Exciting Wines of 2014
' list.
Situated on the famed
Gold Ridge
of the Russian River Valley (the eight-mile ridge known for its ideal soils and excellent micro–climate for Pinot Noir), the sleek, yet understated new tasting room appropriately keeps the focus on the breathtaking vineyard views. To build off the property's agricultural legacy as a pre–Prohibition vineyard, turned apple orchard, and stay true to the land, Emeritus collaborated with
FORS Architecture
to combine the building's heritage with a more modern aesthetic. The tasting room's design plays on the building's past as an apple processing facility, incorporating repurposed antique utilities from the orchard days. Emeritus worked with local
Glass Architects
to develop the building design, allowing visitors to experience views of both the vineyard as well as of the working cellar.
While the Emeritus hallmark hospitality remains unchanged, there is also much that has been inaugurated to ensure visitors are met with a feeling of intimacy with the space and its staff. Seating is private and personalized, with space both indoors and outdoors. Large groups can be accommodated as well. With its repurposed local furniture sourced from antique stores in Sebastopol and private lounge ambiance, the new space exudes rustic, elegance, juxtaposed with a streamlined modern flair. A style reflective of those hallmark qualities in the unique Emeritus Estate Pinot Noirs.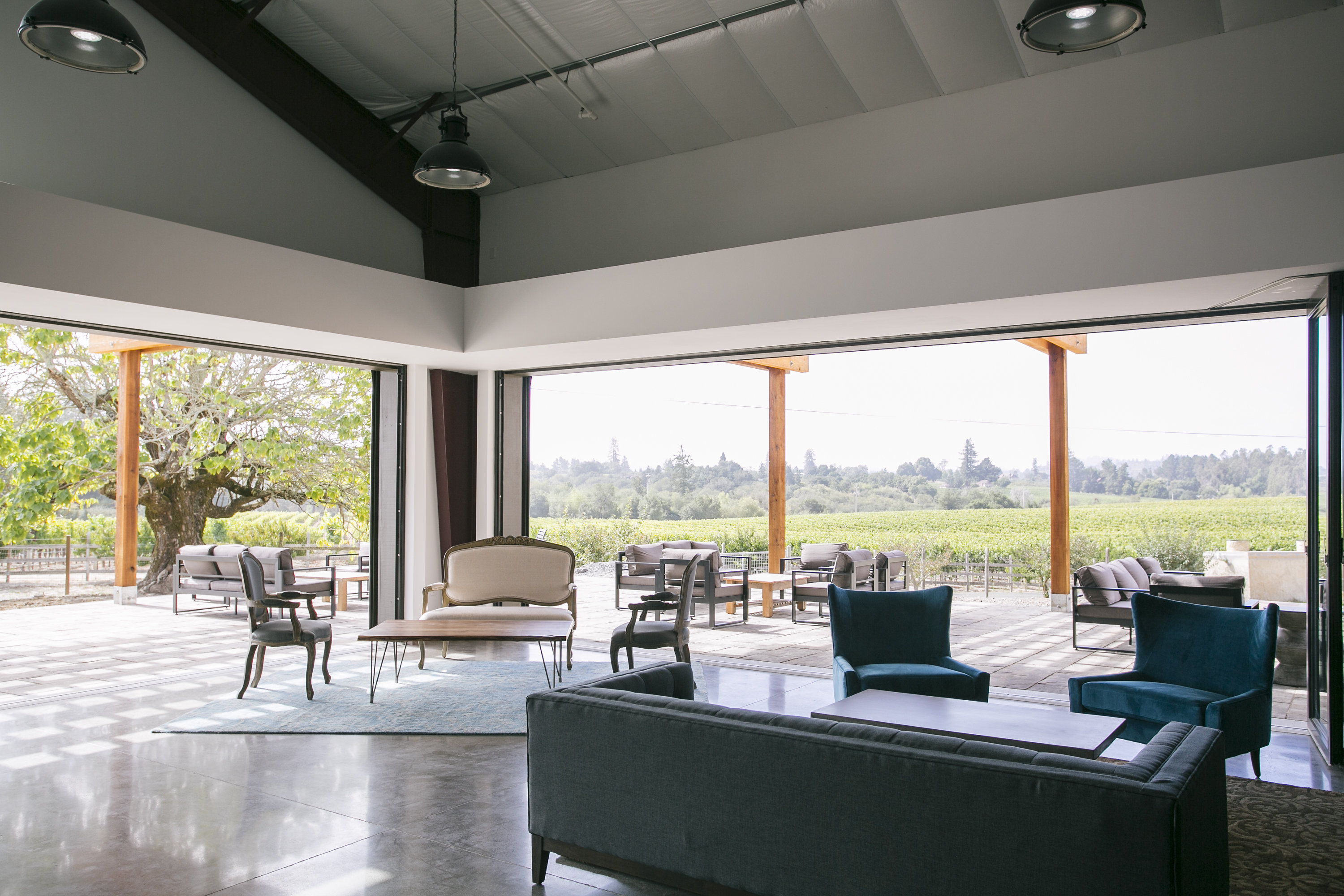 Tasting appointments are suggested, though not required. Tours and any group larger than six people require a prior appointment. Tasting experiences range from $15/person for a flight of Emeritus single–vineyard estate wines (45 minutes), or with an advance appointment one can take a vineyard and winery tour before a tasting for $25/person (90 minutes).
The Emeritus winery and tasting room is open seven days a week from 10 am-3:30 pm, and is located on the Hallberg Ranch Estate at 2500 Gravenstein Highway North in Sebastopol.
Make an appointment online
or call Emeritus at 707-823-9463 for reservations.
About Emeritus Vineyards and Brice Cutrer Jones
Emeritus Vineyards, is located two miles north of Sebastopol, California, in the heart of the Russian River Valley. Established in 1999, the winery is defined by a commitment to producing noble Pinot Noir of the most distinctive quality. Wines are crafted around proprietor Brice Cutrer Jones's philosophy that soil gives wine its character, climate gives wine its personality, and man gives the wine its spirit (or style). The result is three Estate Grown and Bottled Pinot Noirs: Hallberg Ranch, from the home ranch in the heart of the Russian River Valley; Pinot Hill, from the Sonoma Coast (Sebastopol Hills/Wind Gap area); and William Wesley, from the mountain vineyards on the Sonoma Coast near Annapolis.
For press inquiries and images, please contact Kimberly Charles or Alexandra Fondren at Charles Communications Associates at
press@charlescomm.com
or 415.701.9463.
¹ According to the 2015 Wine & Spirits Magazine restaurant poll.