Forward Thinking with "LoCA Thoughts"
21 July, 2014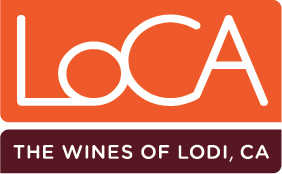 Forward Thinking with "LoCA Thoughts"
The Lodi Winegrape Commission's "LoCA Thoughts" web videos aim to educate and entertain curious wine lovers
Lodi, CA
– 'Here's a LoCA thought!' has become a familiar catch phrase in Lodi, California and beyond, thanks to the
Lodi Winegrape Commission's
popular video series, "LoCA Thoughts". The web series features charismatic local wine grower Ben Kolber, who playfully demystifies wine while providing wine lovers with creative pairings and fun, down-to-earth solutions to some of the most common wine-related questions. The series speaks to the diversity of the grape varieties in Lodi's wine region as well as the varied preferences of its consumers' palates.
Kolber tells viewers to trust their instincts when tasting and purchasing wine, and not to be too influenced or intimidated by more practiced wine aficionados. "Even experts make mistakes now and again," says Kolber. "So here's a 'LoCA thought' - see what pleases your palate, not somebody else's."
Kolber's disarming persona illustrates the Lodi region's mission to educate budding wine enthusiasts in an entertaining and engaging way. The clips are easy to digest for busy oenophiles and casual consumers alike, spanning from 30 seconds to one minute. Recent videos include paella pairings, perfect wines for tailgating aka "wine gating," and a lesson on how to distinguish aromas and flavors in a wine.
Kolber is the owner of KG Vineyard Management, which is Certified Green under the Lodi Rules™ for Sustainable Winegrowing - California's first 3rd party-certified sustainable winegrowing program. A graduate of Berklee College of Music in Boston, Kolber is an avid musician and a busy father to three young children.
"LoCA Thoughts" videos can be viewed at
http://www.lodiwine.com/locathoughts/.
About Lodi Wine Country
Located south of Sacramento and west of the Sierra Nevada Mountain range, the Lodi wine region features over 100,000 acres of vineyards that thrive in the classic Mediterranean climate of warm days and cool evenings.
With more than 75 varieties currently being cultivated, Lodi offers a diverse portfolio of wines. While long known as a superior producer of Zinfandel, including an estimated 2,000 acres of pre-Prohibition own rooted vines, the area also produces award-winning Cabernet Sauvignon, Petite Sirah and Chardonnay. More recently, Lodi has begun producing varietals such as Albariño, Tempranillo, Graciano and Vermentino, among many others.
Lodi has been a major winegrape growing region since the 1850's, and today is farmed by over 750 growers. The region also serves as home to more than 80 boutique wineries specializing in small-lot, handmade wines that have garnered major awards at domestic and international wine competitions. In addition, Lodi is one of the leading wine regions in sustainable viticulture. The Lodi Winegrape Commission created Lodi Rules™, California's first third-party-certified sustainable winegrowing program, which implements green-farming practices.
For more information about the Lodi wine region, please visit
www.lodiwine.com
.
For media inquiries and interviews, please contact Alexandra Fondren at Charles Communications Associates at 415|701-9463 or
press@charlescomm.com
. For additional information regarding the Lodi Winegrape Commission, please contact Executive Director, Camron King, at 209|327-4727 or
camron@lodiwine.com
.
###