Four Vines Winery Headlines at the 2014 Beale Street Music Festival
15 April, 2014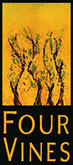 Graton, CA – Four Vines Winery, known for crafting wines with a rebel spirit and distinct personality, will be sponsoring the Beale Street Music Festival in Memphis, TN over the May 2-4 weekend. With the motto, "Living in Zin," Four Vines produces four great Zinfandel wines, from three appellations in California -- Sonoma, Amador and Paso Robles as well as Truant an Old Vine Zinfandel that showcases fruit from all over California and the original Naked (Unoaked) Chardonnay. Part of the iconic, irreverent and successful Purple Wine Company portfolio, Four Vines will be on site at the Festival sampling several delicious wines to guests who visit the Four Vines tent in the Food Court. In addition, the company will host a hospitality tent for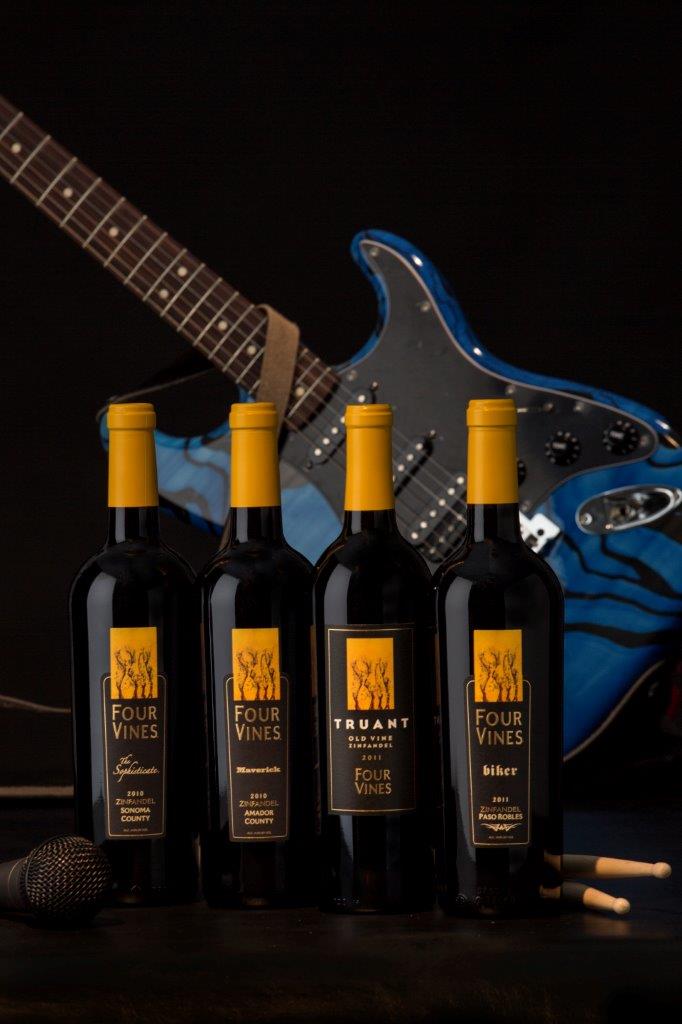 media, the Purple Lounge, located near the Orion Stage.

Wine and music have many parallels. Wine lovers may not fully understand how wine is crafted just as when we like a song, we may not be able to read its sheet music or recognize each instrument. Often people buy wine based on recommendations of others as they do with music. Many times a discovery of a great wine or song comes from a zealous friend insisting that you try it out. Wine and music preferences often have much to do with one's mood and surroundings. One can just as easily enjoy some mellow blues on a Sunday morning as some high energy American classic rock at a summer concert; the same for wine… sometimes a great glass of Champagne to celebrate a significant achievement is warranted and sometimes you just want a great glass of Zinfandel with some killer Barbecue.

To that end, Four Vines crafts The Biker, Maverick, Truant and Sophisticate Zinfandels each with a distinctive profile and taste based on the provenance of the grapes from classic California regions that constitute each wine. Naked Chardonnay from Four Vines is a refreshing unoaked departure from the bolder, richer Zinfandel brethren in the portfolio.

The Beale Street Music Festival kicks off a national program for Four Vines this summer called "Rock the Right Mix." Point of sale for the campaign includes neckers, shelftalkers and floor displays. The campaign kicked off April 1st and will run through September 1st. Four Vines has created a unique microsite, www.fourvinesmix.com, where one can find food pairing ideas/recipes, streaming music inspired by the wines and a party calculator to help with one's shopping – e.g. how much food and wine to buy based on how many guests will attend.

Guests of the Festival are invited to visit the Four Vines tent located in the Food Court to sample Four Vines Truant Zinfandel, Naked Chardonnay and a handful of Purple Wine Company's other wines. The Four Vines team will be pouring on Friday, May 2 from 5:00pm – 8:00pm, Saturday, May 3 from 1:00pm to 8:00pm and Sunday, May 4 from 1:00pm to 8:00pm.

For more information about Purple Wine Company, visit www.purplewine.com. For more information about Four Vines Winery, visit www.fourvines.com and for details about the Beale Street Music Festival, visit http://www.memphisinmay.org/musicfestival.

About Four Vines Winery
The wines of Four Vines are created by Purple Wine Company based in Graton, California. Founded in 2001 by Derek Benham, Purple Wine Company was named one of Inc. Magazine's top 5,000 companies in 2012. Benham's mission is to create wines of outstanding quality and consistent style from vintage to vintage. The wines are bottled by its sister production company, Sonoma Wine Company using thoughtful and award-winning water and energy conservation practices while reducing greenhouse gas emissions. Four Vines has been named a "Hot Prospect Brand" by M. Shanken's Impact Newsletter recently, tracking the most promising wine and spirits growth brands in the marketplace. For more information, please visit www.fourvines.com.

For press inquiries and images, please contact Kimberly Charles at Charles Communications Associates at press@charlescomm.com or 415.701.9463.
# # #