Green Dog Rescue Project Hosts Fundraising Efforts: Sonoma County-based chef wins Top Chef Masters Season 5, earning a total of $120K for his charity, Green Dog Rescue Project
6 September, 2013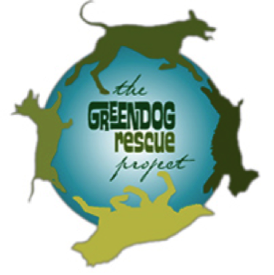 Healdsburg, CA
The
Green Dog Rescue Project
, a Sonoma County-based organization dedicated to rescuing, rehabilitating and finding loving homes for at risk dogs, is pleased to announce that funds have been raised for the organization as a result of locally based Chef Douglas Keane's
Top Chef Masters Season 5
participation and charitable designation and the
Funny Bones Comedy Show Fundraiser
in early August.
Chef Douglas Keane
, Co-Founder of the Green Dog Rescue Project, is currently competing on the fifth season of
Top Chef Masters
, Bravo's hit competitive cooking competition, which features 13 world-renowned, award-winning chefs from around the country competing to raise funds for a charity of their choice. The public can also help fundraise by voting online for their fan favorite
here
. Keane is now one of the five finalists on the show, making him a candidate to win the $100,000 grand prize towards the charity of his choice, Green Dog Rescue.
Green Dog Rescue's fundraising event on August 3, the
Funny Bones Comedy Show
at the Raven Theater in Healdsburg, raised an additional $9,000. The event included wine tasting and a lively comedy show, bringing together the entire animal-loving Healdsburg community for the cause.
Continuing it's fundraising efforts, Green Dog Rescue hosts a weekly viewing party for the community to watch
Top Chef Masters
every Wednesday at 7 p.m. at the Healdsburg Bar & Grill: 245 Healdsburg Avenue, Healdsburg, CA 95448. Raffles and other activities occur during the viewing. New episodes of Bravo's Top Chef Masters premiere Wednesdays at 10pm ET/PT.
About Green Dog Rescue Project
Green Dog Rescue Project is a non-profit organization that rescues dogs at risk of being euthanized, rehabilitates then in a pack setting, and finds them loving homes. Their mission is to revolutionize the animal welfare world by using a nature-based approach. They provide education in bridging the gap between the languages of dogs and humans by offering workshops, pre-surrender counseling, pre-adoption counseling and post-adoption support for at risk dogs.
For more information about Green Dog Rescue Project, visit
www.greendogproject.com
.
For media inquiries, please contact Charles Communications Associates at
press@charlescomm.com
or 415.701.9463.
# # #