Hourglass Vineyards Hosts 8th Annual Backstage Pass Fundraiser for St. Helena Public School District
5 September, 2012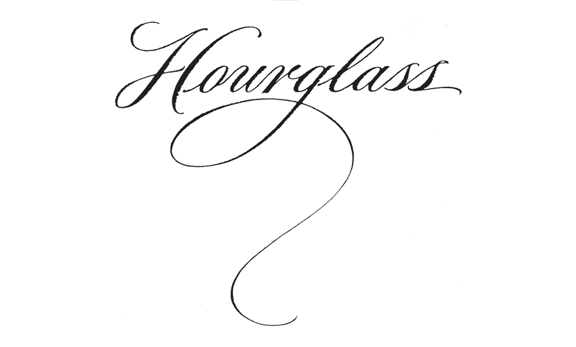 St. Helena, CA- On September 15th, 2012, Hourglass Vineyards will host its eighth annual "Backstage Pass" fundraiser supporting the St. Helena Public School District. The party, to be hosted at the Hourglass Estate, will feature an oyster bar by The Oyster Girls and a delicious Mexican feast by Villa Corona Cocina Mexicana. Collectible and delectable wines from sponsors including Blackbird Vineyards, Cliffe Lede, Melka Wines, 750 Wines, Spottswoode Estate and others will also be on hand at the event. Ping Pong and horseshoes will be followed by an after-party concert in the vineyards featuring the vintner-musicians of the band "Wristrocket".
"Wristrocket," which was recently featured in the New York Times, is comprised of Hourglass proprietor, Jeff Smith, as well as several other local vintners, including Mike Campbell of Pride Mountain Vineyards, Mike Hirby of Relic Wine Cellars, Paul Hoffman of Lail Vineyards, David Stevens of 750 Wines and Scott Turnidge of Silenus Vintners. Smith has long been involved in the music scene, having been a founding member of the San Francisco indie band "Noonday Underground" in 1982. The Backstage Pass fundraiser gives him the perfect platform to combine his two passions at what has been deemed "the best party of the year in Napa Valley" by Realm Cellars' Juan Mercado. The Smith family has long supported public education. Jeff Smith states, "Both of our children have benefited greatly from the St. Helena Public School system, and we are very proud to support their continued efforts to provide the best education available to students."
Backstage Pass VIII will be held from 5pm to Midnight at 4208 Silverado Trail, Calistoga, CA. Tickets are priced at $200 and are available at www.sthelena.k12.ca.us under the "Backstage Pass" tab or by phone at (707) 968-9335. All ticket proceeds will benefit the St. Helena Public School District. Attendees must be 21 years of age or older.
About Hourglass
Hourglass modernizes the practice of winemaking in true, innovative style. Nestled between the Mayacamas and Vaca mountain ranges, at the narrowest part of the "pinch" of the Napa Valley, Hourglass boasts a storied and unique terroir. Proprietors Jeff and Carolyn Smith seek to integrate the delicate relationship between Mother Nature and the art and science of winemaking in all that they do, pursuing the elusive balance of power and elegance in their wines and business practices. The creative design and contemporary architecture of the winery created by Bay Area architect Olle Lundberg are testaments to the restraint and finesse that permeates all aspects of the Hourglass brand. Consistently recognized as one of the top Cabernet Sauvignons in America, the Hourglass wines reflect a true sense of place and time. For more information, go to www.hourglasswines.com.
For media inquiries, please contact Skye Morgan of Charles Communications Associates at press@charlescomm.com or (415) 701-9463.
# # #