Hourglass Vineyards Hosts Top Level Panel Discussion During Premiere Napa Valley 2013 and Receives Fourth Highest Bid for Premiere Lot
5 March, 2013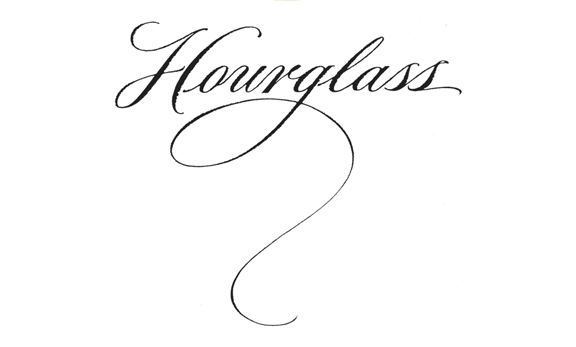 Napa Valley, CA - Hourglass Vineyards received the fourth highest Napa Valley Premiere Lot bid based on price/bottle ratio during Premiere Napa Valley's (PNV) 17th annual auction, with a price tag of $35,000.
In a separate event leading up to PNV, Hourglass proprietor Jeff Smith, hosted a panel discussion for key trade and press on the history and formation of the American Viticulture Area (AVA) system and how it has been applied in Napa Valley. The panel explored the core rationale of the Napa Valley Vintners in the genesis of the AVA system, the differences to its "old world" appellation counterparts, the creation of the Napa sub AVAs, local politics, culture and terroir characteristics.
Featured panelists, a who's who of Napa winemaking, included: Jeff Smith of Hourglass, Tim Mondavi of Continuum Estate, Aaron Pott of Pott Wine, David Ramey of Ramey Wine Cellars, Beth Novak Millken of Spottswoode Estate Vineyard & Winery, Benoit Touquette of Realm Cellars and moderator Jeff Morgan of Covenant Wines, shared their personal experiences and perspec
tives on the AVA system and its winemaking challenges in what is widely acknowledged as one of the most complex and compelling winegrowing regions in the world. "Napa is a truly special place, made even more so by the amazing people who live and work here. It was an honor hosting such an influential panel and being able to share their discoveries with dedicated wine enthusiasts," stated Jeff Smith.
The symposium can be viewed in its entirety on Charles Communications Associates' BrandLive channel here: http://cca.yourbrandlive.com/c/hourglassnapaava/.
About Hourglass
Hourglass is a Napa Valley estate based, terroir driven series of Estate wines, comprised of two dramatic vineyards – Hourglass Estate and the Blueline Estate. Focusing on modern interpretations of classic Bordeaux varietals, proprietors Jeff and Carolyn Smith, along with their partners and talented winemaking team, seek to integrate the nuanced relationship between Mother Nature and the art and science of winemaking. As Jeff states, "the pursuit of a delicate balance of elegance, power and structure is at the core of everything we do." The creative modern design of the new winery (now open to the public by appointment only), crafted by Bay Area architect Olle Lundberg, is a reflection of these winemaking principles. Modern restraint, finesse and a sense of the dramatic permeate all aspects of Hourglass. Consistently recognized as one of the top Cabernet Sauvignon and Bordeaux varietal producers in America, the Hourglass wines reflect a true sense of place and time. For more information, go to www.hourglasswines.com.
For media inquiries, interviews, images, please contact Charles Communications Associates at 415|701-9463 or press@charlescomm.com.
# # #