Hourglass Wine Company Appoints Anthony Biagi Winemaker
5 June, 2012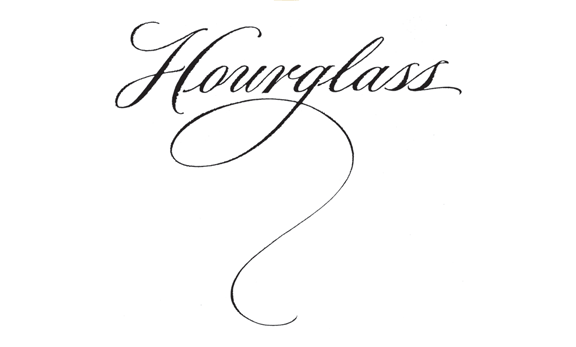 St. Helena, CA – The Hourglass Wine Company announced today the appointment of Anthony "Tony" Biagi as the winemaker for its two estate vineyards: Hourglass Estate in St. Helena and the Blueline Vineyard in Calistoga. Biagi's long-established focus and dedication to Bordeaux varietals in the Napa Valley combined with almost ten years of experience with the Plumpjack Group at Plumpjack and Cade Wineries has prepared him well for this position.
Hourglass partner, Jeff Smith, stated "Tony is a gifted winemaker whose style and experience are a natural extension of what we have achieved since the founding of Hourglass in 1997. He will be a valuable addition to our team. Hourglass has evolved significantly over the past 15 years under the consulting efforts of Bob Foley, one of the most respected winemakers in Napa Valley. We are proud of our history crafting quality wines, but felt at this stage of our evolution we needed the attention of a full-time winemaker. Our mission has never wavered, which is to craft estate grown, terroir driven, modern Napa wines of the highest caliber. We have found in Tony a uniquely capable winemaker who shares our vision."
A native Californian, Biagi has held a deep love of wine since a childhood visit to a friend's winery in Lodi, California. He holds a degree in fermentation science from the University of California Davis and interned in winemaking at both Hess Collection and Dry Creek Vineyard. He joined Duckhorn Vineyards as an enologist under the guidance of Tom Rinaldi, honing his skills and rapidly graduating from assistant to full-time winemaker in three years. After a stint as winemaker at Neal Family Vineyards, he joined the Plumpjack Group as winemaker in 2003 and has overseen the winemaking at both Plumpjack and Cade Wineries until the present. "The Hourglass and Blueline Estate Vineyards are what drew me to this project. These sites are some of the most compelling in the Napa Valley, and I'm extremely eager to handcraft wines from these distinct properties. I'm very excited to work with the Hourglass team and honored to be chosen to build upon the legacy that Bob Foley started."
For media inquiries, interviews, images, please contact Kimberly Charles of Charles Communications Associates at 415|701-9463 or kcharles@charlescomm.com.
# # #