Join Wente Vineyards for the 7th Annual The Front Porch Music Festival
18 July, 2013
***MEDIA ALERT*** MEDIA ALERT *** MEDIA ALERT ***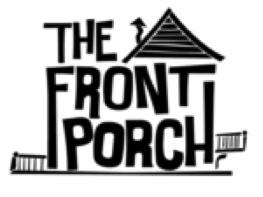 Enjoy a full day of live performances from nationally acclaimed indie artists and delicious wines from Wente Vineyards

WHO: As an ongoing effort to support emerging musicians, Fifth Generation Winemaker Karl Wente and Wente Vineyards partner up with the Bay Area's leading indie music source, The Bay Bridged, and welcome guests to their 7th annual The Front Porch Music Festival, held at Wente Vineyards Estate Winery & Tasting Room.

WHAT: The concert will feature performances by nationally acclaimed indie artists with a variety of award winning wines from Wente Vineyards. Tickets are $20 in advance or $30 at the door and can be purchased online at TicketWeb.com. This year's line-up will include:

The Kin
The Lone Bellow
Wolf Hamlin & The Front Porch Drifters
The Front Porch
Crawdad Republic
Lisa Marie Johnston
Garage Band Academy

WHEN: Saturday, August 31st, 2013 from 2 – 10 p.m.
WHERE: Wente Vineyards Estate Tasting Room, 5565 Tesla Road, Livermore, CA 94550

MORE: Guests will be able to enjoy performances on the lawn with chairs and blankets. The festival will also feature regional food vendors; wine will be available for purchase, no outside drinks permitted. A portion of the proceeds will go towards the Wente Foundation for Arts and Education, the Wente family's organization dedicated to supporting arts programs and creating opportunities for talented children and students across the country. This event is for ages 12 and up only.

ABOUT: Founded in 1883, Wente Vineyards is the oldest continuously-operated, family-owned winery in the country; owned and managed by the fourth and fifth generations of the Wente family. The winery draws from nearly 3,000 acres of Estate vineyards in the Livermore Valley, San Francisco Bay and Arroyo Seco, Monterey appellations to create an outstanding portfolio of fine wines. Wente Vineyards is distributed in all 50 states and in over 70 countries worldwide. In 2010, Wente Vineyards was among the first wineries to receive the Certified California Sustainable Winegrowing designation, and one of the only wineries to certify every aspect of its business. In 2011, Wente Family Estates was named American Winery of the Year by Wine Enthusiast and a top 30 wine company by Wine Business Monthly. 2012 marked the 100th anniversary of the Wente family bringing Chardonnay cuttings to California. Today, the Wente clone of Chardonnay is the most widely planted in California. This year, the winery celebrates its 130thanniversary.

Located just east of San Francisco in the historic Livermore Valley, Wente Vineyards is recognized as one of California's premier wine country destinations. The property features wine tasting, world-class concerts, award-winning fine dining and championship golf. For more information, visit www.wentevineyards.com.

CONTACT: For more information, please visit http://wentevineyards.com/winery/the_front_porch_music_festival1/.
For media inquiries and interviews, please contact Skye Morgan of Charles Communications Associates at 415|701-9463 or press@charlescomm.com.
# # #