Lodi Native Project to debut at ZAP's 2015 Zinfandel Experience
21 January, 2015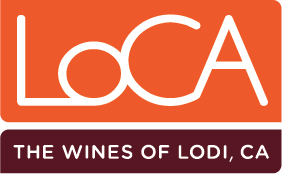 Lodi Native Project to debut at ZAP's 2015 Zinfandel Experience
The critically acclaimed wines will be featured at exclusive trade & media seminars
San Francisco, CA–
ZAP
's 24
th
annual
Zinfandel Experience
will go
au naturel
to showcase its flagship grape in its most authentic form in 2015. The acclaimed
Lodi Native Project
will make its debut at the annual Zinfandel Advocates & Producers Zinfandel Experience, as the focus of two trade seminars surrounding the January 29-31 events.
Lodi Native™ is a collaborative project by six winegrowers of like mind, living and working in the Lodi American Viticultural Area – particularly Lodi's historic
Mokelumne River
sub-
AVA
. Their mission: to turn the spotlight on the region's heritage plantings – many of them dating back to the late 1800s – through sensible viticulture and minimalist winemaking practices, beginning with native yeast fermentation and use of no new oak. The focus is on Zinfandel, but on the taste of vineyards rather than varietal character or brand.
2012 was the inaugural vintage, but the ever-growing crescendo of
accolades
surrounding the project have ensured a 2013 (and beyond!) release, as well as a growing list of wineries hopeful to participate in future vintages.
The result has been overwhelmingly positive, with
Vinography
founder and
JancisRobinson.com
contributor Alder Yarrow recently calling the project: "One of the most exciting things to happen to California wine in years".
The project will be featured at ZAP's select
, invitation-onl
y trade workshops and seminars, geared towards media as well as restaurant/retail/distribution professionals.
Zinfandel is Rising, Wednesday, January 28
Rock Wall Wine Company (2301 Monarch, Alameda CA 94501)
1:00pm - 2:00pm Seminar -- 2:00pm - 5:00pm Tasting
The Wednesday, January 28
th
event, entitled
Zinfandel is Rising
, will take place at
Rock Wall Wine Company
in Alameda. Moderated by multi-award-winning wine journalist Randy Caparoso,
SOMM Journal
Editor-at-Large and architect behind the Lodi Native Project, the seminar will feature a presentation of Lodi Native wines as well as a selection of first-rate Zinfandel contemporaries aimed to challenge previously-held assumptions about the grape variety.
Caparoso's distinguished panelists are wine.com's Wilfred Wong, NOPA's Lulu McAllister and Wine Spectator's Tim Fish, all of whom will address the versatility, potential and trajectory of the varietal in today's retail, restaurant and digital markets.
2 complimentary tickets per qualified media or trade. Additional tickets can be purchased for $25 each. Call the ZAP office to place an order (530.274.4900), or check the appropriate box when
registering
to attend ZAP.
Sommelier & Winemakers Terroir Workshop, Saturday, January 31, 11:45am – 3:15pm
Golden Gate Club & Film Centre Presidio of San Francisco
135 Fisher Loop, SF, CA 94129
The
Sommelier & Winemakers Terroir Workshop
will kick-off the Saturday, January 31
st
series of ZAP events at the Golden Gate Club in the
Presidio
(also available exclusively to trade and media and officially co-sponsored by The SOMM Journal). The first workshop of the day offers another chance to sample the Lodi Natives and meet some of the winemakers behind the project.
Lodi AVA Segment (11:45am - 12:15pm)
· Randy Caparoso – The SOMM Journal & LodiWine.com contributor
· Tim Holdener – Lodi Native Project & Macchia Wines
· Layne Montgomery – Lodi Native Project & m2 Wines

The Saturday workshops will focus on Zinfandel from the perspective of sommeliers: with an emphasis on terroir. In addition to the Lodi Native workshop, Caparoso will moderate four sommelier/winemaker workshops focused on some of California's undervalued and/or overlooked Zinfandel regions. Trade and media entrance is complimentary - first come, first seated. More information can be found on the Zinfandel Experience website.

Trade tasting is for qualified trade or media only. Qualifications for trade: You must be a representative of a licensed on-or off-premise wine buyer/seller. This includes Distributors & Licensed Brokers, Restaurants and Retailers.

For event media inquiries and registration please contact Patricia Schneider - patricia@elementalmeme.com

About Lodi Wine Country

Located south of Sacramento and west of the Sierra Nevada Mountain range, the Lodi wine region features 100,000 acres of vineyards that thrive in the classic Mediterranean climate of warm days and cool evenings. Lodi has been a major winegrape growing region since the 1850's, and today is farmed by over 750 growers. The region also serves as home to more than 80 boutique wineries specializing in small-lot, handmade wines that have garnered major awards at domestic and international wine competitions. In addition, Lodi is one of the leading wine regions in sustainable viticulture. The Lodi Winegrape Commission created Lodi Rules™, California's first third-party-certified sustainable winegrowing program, which implements green-farming practices. For more information about the Lodi wine region, please visit www.lodiwine.com.

For additional information regarding the Lodi Winegrape Commission, please contact Executive Director, Camron King, at 209|327-4727 or camron@lodiwine.com.

About the Lodi Native Project

The Lodi Native mission is to demonstrate to more sophisticated consumers, media (print and blogosphere) and gatekeepers (such as specialty retailers and sommeliers/restaurateurs) that distinguished, distinctly identifiable vineyards exist in Lodi, similar to other great wine regions of the world. To encourage preservation and appreciation of old vine plantings – well as of Lodi's long tradition of grower/custodians – by focusing more attention on vineyard sites, vis-à-vis real and tangible sensory expressions in each bottling. To build professional camaraderie, a culture of information sharing, and new challenges for Lodi's Zinfandel specialists. Click here for winemaking protocols.

For media inquiries regarding the Lodi Native project, the Lodi region and interviews, please contact Alexandra Fondren at Charles Communications Associates at 415|701-9463 or press@charlescomm.com.

About ZAP

About Zinfandel Advocates & Producers (ZAP) Zinfandel Advocates & Producers is a 501(c) (3) non-profit, educational organization dedicated to advancing public knowledge of and appreciation for American Zinfandel and its unique place in our culture and history. Winegrowers, winemakers and wine enthusiasts comprise the membership. The common focus is the preservation and recognition of Zinfandel as America's grape. The Zinfandel Experience is the largest single varietal tasting of its kind, now celebrating its 24th year.

ZAP Media Contact: Paticia Schneider 415-717-7595 or patricia@elementalmeme.com




# # #