Lodi Winegrape Commission Introduces New Sustainable Vineyard Certification
28 January, 2013
Lodi Rules™ Raises the Bar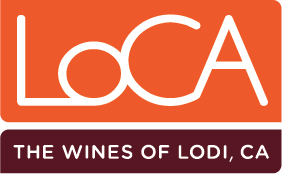 Lodi, CA
–
The Lodi Winegrape Commission is proud to announce Lodi Rules™ for Sustainable Winegrowing received its accreditation by Protected Harvest last week, thus raising the bar on vineyard certification. The original standards, approved in 2005, were California's first appellation-wide sustainable winegrowing standards, which have now become a global benchmark for vineyard certification.
The revised guidelines culminate two years of work by Lodi wine growers to improve upon the original certification standards. The revision includes 22 new measures that address issues such as energy management, employee incentives and benefits, soil conservation, water quality and disease management, among many others. There are now 101 farming practice standards in six chapters: Business Management, Human Resources, Ecosystem Management, Soil Management, Water Management, and Pest Management.
All standards have been peer-reviewed by scientists, members of the academic community and environmental organizations before accreditation by Protected Harvest. Vineyards must pass a third-party audit to verify vineyard practices prior to certification.
"We are very proud of the rigor and quality these standards represent," noted local grower and committee chairman, Stanton Lange. "They reflect Lodi's generational commitment to responsible farming and give wine lovers the opportunity to support our efforts by enjoying a glass of Lodi Rules™ certified sustainable wine."
In 2005, Protected Harvest certified six farming families and 1,455 acres in the Lodi Appellation. Over the past seven years, the program has grown to over 85 farming operations, and 20,000 acres of Lodi vineyards have been certified. There are an additional 6,000 acres certified from Sonoma to Soledad. Over twenty wineries now produce wines that bear the Lodi Rules™ seal on the label.
"The Lodi Winegrape Commission continues to demonstrate leadership in sustainable winegrape growing by reevaluating farming standards for the Lodi Rules™ for Sustainable Winegrowing," stated Dr. William Horwath, President of the Protected Harvest Board. "The Board sent the standards out for scientific peer review, as well as reviewed them internally. They were very impressed with the rigor of the revisions by the Commission, the subsequent changes they made based on the reviews by the Board and scientists and their desire to keep the Lodi Rules™ up to date and relevant to the challenges that face this specific farming industry today. The Protected Harvest Board approved the standards revisions at their January 16 meeting."
About Lodi Wine Country
Located south of Sacramento and west of the Sierra Nevada, Lodi has been a major winegrape growing region since the 1850's, and today is farmed by over 750 growers. The region also serves as home to more than 80 boutique wineries specializing in small-lot, handmade wines that have garnered major awards at domestic and international wine competitions.
For more information about the Lodi wine region, visit www.lodiwine.com.
Protected Harvest
Protected Harvest is an independent nonprofit organization governed by Sustainability Council of leading environmental NGOs, scientists and practitioners that approve sustainability standards. Protected Harvest has received the Consumer Union's highest rating for a meaningful eco-label. For more information about the Protected Harvest, visit
www.protectedharvest.org
.
For media inquiries and interviews, please contact Kimberly Charles of Charles Communications Associates at 415|701-9463 or
press@charlescomm.com
. For additional Lodi Rules™ information, please contact Camron King of the Lodi Winegrape Commission at 916|239-8732 or
camron@lodiwine.com
.
# # #