Lodi Winegrape Commission Referendum Passes with 90.2% Approval
14 December, 2015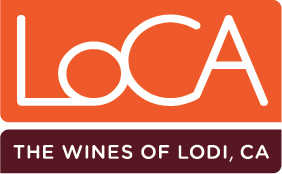 Lodi growers vote overwhelmingly to continue funding of the region's
marketing, education and research commission
The
California Department of Food & Agriculture
announced last week that the
Lodi Winegrape Commission
referendum passed with 90.2% of the region's growers voting in favor of continuation.
Local growers first voted to fund the Lodi Winegrape Commission in 1991 and every 5 years growers have the opportunity to vote on continuation of the Commission's efforts. The Commission in turn collects an annual assessment on the gross value of the winegrape crop to fund its activities. The mission of the Commission is to serve the common interests of all
California Grape Crush District 11
winegrape producers and to enhance the profitability and visibility of winegrape production through marketing and promotion of Lodi winegrapes, viticultural research, sustainable viticulture, and grower and public education.
The Commission represents almost 800 winegrowers farming nearly 110,000 acres of winegrapes and has successfully moved the Lodi region forward as a high-quality, environmentally sound production area.
The Commission's objectives are to:
Raise awareness of the Lodi winegrape production region among "influentials" -- the wine trade, the press and consumers.
Enhance recognition of the Lodi region through expanded use of the Lodi appellation on wine labels, by facilitating development of wineries in the district and by supporting wine-oriented tourism.
Provide growers with information, materials, education and strategies directed at profit improvement.
Facilitate two/way communication among growers and vintners concerning characteristics of quality that enhance value of grapes and wine.
Create opportunities for Lodi- growers to supply vintners serving higher retail price segments, improving the relative value of their grapes in the California market.
Conduct a proactive viticultural research program to maintain Lodi technological and viticultural leadership in the winegrape industry.
Identify and encourage implementation of environmentally benign and economically viable pest, weed, disease and cultural strategies through the district-wide Integrated Pest Management (IPM) program.
This latest endorsement comes during an exciting year for Lodi. In 2015 alone, Lodi was selected to host the
2016 Wine Bloggers Conference
and, most recently, was awarded
Wine Enthusiast Magazine's
prestigious Wine Star Award for
Wine Region of the Year
.
The Lodi Wine & Visitor's Center and Commission
website
received a significant facelift in 2015 (showcasing the release of a well-received promotional
video
encapsulating some of highlights of the region). Additionally, the Commission also provides growers a resourceful and informative industry focused website,
www.lodigrowers.com
.
Other highlights of the last five years have included the launch of the highly successful LoCA consumer marketing campaign, the
Lodi Rules™
for Sustainable Winegrowing program winning the
Governor's Environmental and Economic Leadership Award
in 2014 and increased leadership in the industry through participation and support of industry organizations such as the National Grape & Wine Initiative, American Vineyard Foundation, Unified Wine & Grape Symposium and others. "Through the vision, leadership and entrepreneurial spirit shown by the growers of the Lodi winegrowing region, the Commission is well positioned to be an industry leader in terms of meeting its mission of promoting and supporting Lodi grapes for many years to come," said Camron King, Executive Director.
About Lodi Wine Country
Located south of Sacramento and west of the Sierra Nevada Mountain range, the Lodi wine region features 110,000 acres of vineyards that thrive in the classic Mediterranean climate of warm days and cool evenings.
With more than 75 varieties currently being cultivated, Lodi offers a diverse portfolio of wines. While long known as a superior producer of Zinfandel, including an estimated 2,000 acres of pre-Prohibition own rooted vines, the area also produces award-winning Cabernet Sauvignon, Petite Sirah and Chardonnay. More recently, Lodi has begun producing varietals such as Albariño, Tempranillo, Graciano and Vermentino, among many others.
Lodi has been a major winegrape growing region since the 1850's, and today is farmed by over 750 growers. The region also serves as home to more than 85 boutique wineries specializing in small-lot, handmade wines that have garnered major awards at domestic and international wine competitions. In addition, Lodi is one of the leading wine regions in sustainable viticulture. The Lodi Winegrape Commission created Lodi Rules™, California's first third-party-certified sustainable winegrowing program, which implements green-farming practices.
For more information about the Lodi wine region, please visit
www.lodiwine.com
.
For media inquiries and interviews, please contact Alexandra Fondren at Charles Communications Associates at 415|701-9463 or
press@charlescomm.com
. For additional information regarding the Lodi Winegrape Commission, please contact Executive Director, Camron King, at 209|327-4727 or
camron@lodiwine.com
.