Man O' War Preferred Supplier of ORACLE TEAM USA
13 August, 2012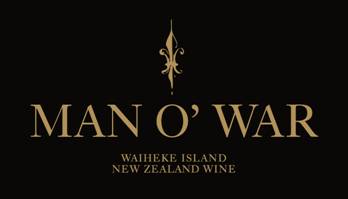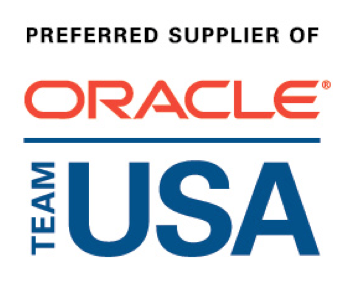 Award-winning, boutique New Zealand winery,
Man O' War Vineyards
,
is proud to announce its association as the
Preferred Supplier ORACLE TEAM USA
, for the 2013 America's Cup in San Francisco! Man O' War Vineyards' nautical history and New Zealand's association with the America's Cup inspired the Man O' War team to align this great wine with this talented team. Man O' War boasts a strong sailing connection which dates back to the 1700's when Captain James Cook was circumnavigating New Zealand. Cook was anchored in the beautiful Waiheke Island bay when his attention was taken by the Kauri, a native tree of impressive magnitude and strength. He noted that Kauri trees would be ideal for masts on Man O' War war ships for Britain's Royal Navy. The trees were utilised and the name 'Man O' War' bestowed on the bay. The legend continues today with many of Man O' War's wines named after great ships such as Ironclad, Dreadnought and Valhalla. Another serendipitous link between the wines and the race is that significant parts of ORACLE TEAM USA's America's Cup raceboats are being constructed in New Zealand at Core Builders Composites in Warkworth ahead of the competition on San Francisco Bay in 2013. Bronwyn Skuse, Man O' War Vineyards Sales Manager, is making sure that the award winning Syrah, Chardonnay and Bordeaux Blends, as well as the Sauvignon Blanc and Pinot Gris, will be available for San Francisco's wine enthusiasts,
"We are thrilled to be associated with ORACLE TEAM USA for the 34th Americas Cup in the beautiful city of San Francisco. We are working closely with our distributors to have Man O' War available at restaurants, wine bars and fine retail stores for all to enjoy".
Man O' War wines are available in top restaurants and hotels around the world including London's The Savoy, Harrods and Chez Bruce; Oman's Chedi; Singapore's roof top Ku Dé Ta; New York's Waldorf Astoria and Soho House; Los Angeles' Chateau Marmont, Beverly Hills Hotel, Fairmont and Sangri-la Hotels; Chicago's Trump Tower as well as many resorts and country clubs throughout the US. In San Francisco, top restaurants and wine bars are getting behind this exciting occasion, many of which overlook the race course. A growing list already includes Neptunes, Ana Mandara, Ozumo, Sens, Park Tavern, Hidden Vine, Solstice, Kokkari and Alexander's Steak House. To enjoy Man O' War wines from the comfort of your own home (or boat!), the Jug Shop and JJ Buckley have the full range available for purchase and have plenty of information about the wine and vineyards. For those living outside San Francisco, leading online retailer JJ Buckley can deliver Man O' War wine to your front door where shipping is legal in the US. Watch out for some exciting promotional opportunities from this sponsorship, including Man O' War wine dinners at some of San Francisco's top restaurant. Please visit
www.manowarvineyards.co.nz
for more details on Man O' War wines and join us on facebook: www.facebook.com/ManOWarVineyards.
About Man O' War Vineyards
Grapes were first introduced to Man O' War in 1993. Today, 150 acres of vines are strategically placed around Man O' War's 4500 acres, enhancing its intrinsic beauty. Ninety individual pockets of hillsides on Waiheke Island and the neighbouring Ponui Island have been carefully selected and developed, each chosen for the unique and exceptional qualities they bring to our wines. Meticulous design ensures that the distinct soil profile and microclimate of each block is used to best advantage with different rootstocks, clones and planting densities selected to match the specific terroir on offer. Man O' War's hilltops feature a volcanic soil mixed with clay forming the loam. Our white varieties have been carefully placed high on these exposed hilltops so that they benefit from cooling sea breezes, extending their growing season and giving them great concentration and minerality. While our red varieties are draped down precipitously steep and sheltered clay hillsides enjoying the heat and drainage provided, promoting serious intensity and depth.
About ORACLE TEAM USA
ORACLE TEAM USA is the current America's Cup champion. Led by CEO Russell Coutts and skipper Jimmy Spithill, its aim is to win the America's Cup again in San Francisco in 2013.
Man O' War is available in:
New Zealand, Australia, Singapore, Hong Kong, Macau, China, Japan, United Arab Emirates, Oman, Turkey, Egypt, Finland, Sweden, Germany, Denmark, The Netherlands, Poland, Spain, United Kingdom, Ireland, USA (New York City, Chicago, Washington DC, Miami, North Carolina, Arizona, California), Canada, Maldives ENDS / June 2012
For media queries, please contact:
Kimberly Charles of Charles Communications Associates at kcharles@charlescomm.com or 415 701 9463
For more information, full list of distributors, tasting notes please contact:
Bronwyn Skuse
Sales Manager USA, Canada, Australia bronwyn@manowarvineyards.co.nz
Or
Lindsey Holcombe
Global Sales & Marketing Manager Man O' War
Mobile
+ 64 21 871 734
lindsey@manowarvineyards.co.nz
# # #