Memorial Event for Bruce Cass
9 May, 2017
Memorial Event for Bruce Cass
Thursday May 25, 2017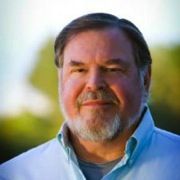 Bruce Cass 1948-2016
WHO: A celebration of the life of writer, educator, author and bon vivant Bruce Cass who passed away September 20, 2016.
WHAT: A Smackdown party in the tradition of Bruce Cass' infamous annual gatherings at Ft. Miley on Ocean Beach in San Francisco after the Bay to Breakers run. It will be an evening of conviviality, hedonism and friendship.
WHEN: The Smackdown celebration of Bruce Cass' life will be held Thursday May 25th from 6:30-9:30 PM at the University Club of San Francisco. Wine & appetizers will be served and guests are invited to bring a bottle of wine to share (please note Bruce's wishes as it relates to the definition of "wine"[1] appropriate to bring to such an affair.)
WHERE: The University Club of San Francisco 800 Powell Street. We will have both the Black Cat Bar and adjoining room for the party. Guests should RSVP to Kimberly Noelle Charles, DWS at kcharles@charlescomm.com. Additionally, we will have a PA system. Those interested in speaking about Bruce should contact Michael Denny at mike@dennyconnect.com to coordinate. We expect many contributions regarding this extraordinary man.
MORE: For more information about Bruce and his life and work, we invite you to read more here and visit his website. In addition, please see this lovely tribute from Jancis Robinson, MW his co-author for the Oxford Companion to the Wines of North America.
# # #
[1] "WINE - Do not skimp on this half of the equation! In the NBA one does NOT go meekly into the paint! And neither should you come to the Smackdown with some weak, refinery product from the grocery store. Save bottles with cute animal names for Poker Night. The ironclad rule is each adult in your group must bring a bottle of wine costing at least $20. This crowd tends to be very wine savvy. Ribald, and a bit licentious, but very interested in rare and unusual wine tasting opportunities. Prominent wine personalities fly in from New York, Chicago, and Australia to talk trash at this event. Every bottle gets passed around to 15 or 20 strangers, so you don't want your name associated with any weak offerings. If you've been wondering when you are going to meet people worthy of that 15-year-old magnum bottle of South African Cabernet in your closet, this event IS the answer."