Oregon's SakéOne Hosts the 14th Annual Kura Blessing
19 September, 2012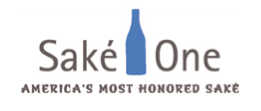 Forest Grove, Oregon- America's premium saké company, SakéOne, will hold its annual kura blessing, Saturday, September 29th, to coincide with the traditional commencement of the Japanese sake brewing season. The symbolic community ceremony with ancient Shinto roots is designed to cleanse the brewery for the year to come.
Admission to the kura blessing is free and will be open to the public. The event has always served to raise awareness of Japanese culture in the local community. The Shinto ceremony will be presided over by the Reverend Koichi Barrish of the Tsubaki Grand Shrine of Granite Falls, Washington. Barrish will perform the traditional ceremony in both Japanese and English, tossing rice and splashing saké in the brewery's corners to cleanse it of lingering evil spirits, in hopes that the offering of saké will allow them to leave happily. Following the ceremony, guests can enjoy sake, traditional Japanese cuisine provided by Syun Restaurant of Hillsboro and an exhilarating taiko performance by Monmouth Taiko of Monmouth, OR, a Japanese drumming and dance group.
Following the blessing, there will be a tasting at the kura in honor of international sake day, which is October 1st. A flight of six special imported Japanese sake will be available for purchase ($15 per person, $10 for club members). Saké from the Murai Family and Yoshinogawa kuras will be poured, including two Daiginjo saké.
The kura blessing will be held at SakéOne's brewery at 820 Elm Street in Forest Grove, Oregon, from 10am-12pm. The international saké celebration tasting will begin right after the blessing, starting at 12pm and ending at 4pm. For more information please contact 1-503-357-7056 x235 or email tastingroom@sakeone.com and visit http://www.sakeone.com/Events/at-the-kura.html.
About SakeOne
SakéOne is an importer of Japan's finest sakés and is America's premium saké company. Founded in 1992, SakéOne has been crafting strictly junmai ginjo quality saké at its state-of-the-art kura (brewery) in the heart of the Willamette Valley: Oregon's craft beer-brewing, spirits and winemaking mecca. In 2010, SakéOne's Momokawa "Ruby" Junmai Ginjo earned a silver medal at the prestigious all-Japanese U.S. National Saké Appraisal, no small feat for an American saké producer. Though SakéOne undoubtedly honors tradition, their Oregonian pioneering spirit is constantly evolving and has truly defined Oregon craft saké. For more information, visit SakéOne's website at http://sakeone.com/.
For media information and interviews, please contact Charles Communications Associates at press@charlescomm.com or 415|701-9463.
-###-