Peter Liem's Sherryfest to Make its San Francisco Debut
22 May, 2014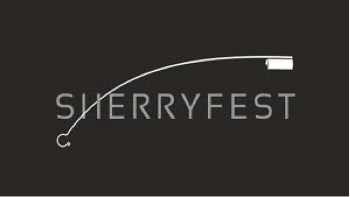 San Francisco, CA
-- Wine lovers will come together at Peter Liem's California premiere of
Sherryfest
, for a week full of fabulous rare sherry, pithy seminars and expertly paired dinners hosted by some of Jerez's most noteworthy producers. The sought after fifth edition of Sherryfest will be held in San Francisco from June 17-20, 2014, and will feature a variety of exciting events for both consumers and wine professionals. Events include producer-hosted dinners on June 17, 18 & 19, seminars on June 19 & 20, and a
Grand Tasting
on Wednesday, June 18 at
Bluxome Street Winery
.
The four dinner events will showcase rare sherries paired alongside some of San Francisco's most innovative cuisine, featuring such award-winning restaurants as
Central Kitchen,
Trou Normand
,
Bar Agricole
and
St. Vincent Tavern & Wine Merchant
.
Seminars will be conducted at the beautiful
18 Reasons
event space in the Mission District (save for the "Pairing Sherry with Food" seminar, which will be held at the newly opened Upstairs Central Kitchen). Other seminar highlights include "Flor Aging in Fino & Manzanilla," "Old & Rare Sherry" and a special Mater Class on Palo Cortado, that rarest and most mysterious of sherries.
Sherryfest is the brainchild of noted wine writer Peter Liem, who authors
ChampagneGuide.net
and recently published Sherry, Manzanilla & Montilla: A Guide to the Traditional Wines of Andalucia, and Rosemary Gray, director of RS Productions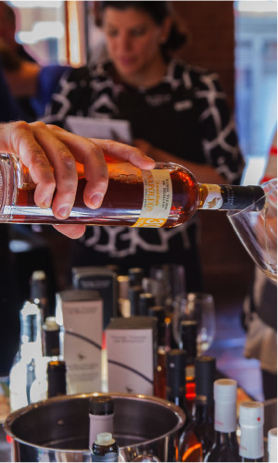 NYC. Launched in 2012, Sherryfest immediately became the largest sherry event to ever take place outside of Spain, and Liem has become one of America's greatest advocates of this storied yet modern beverage. Featuring an array of tasting events, seminars and sherry dinners with bodega representatives, the event has since expanded to include Portland, Toronto and now San Francisco.
Primary bodega hosts for the dinners and seminars include Rey Fernando de Castilla, Williams & Humbert, González Byass, Barbadillo, Sánchez Romate, Tradición and Lustau. Also participating in the Grand Tasting are such distinguished names as Valdespino, Gutiérrez Colosía, Delgado Zuleta, Osborne, Bodegas 501, La Guita, Urium, Hidalgo-La Gitana, Aecovi, Dios Baco and many others.
Liem has called sherry "the hottest wine in New York" and it has indeed been on an impressive, if still modest, comeback tour in the US
in recent years
. Once derided as the démodé beverage of choice for the elder set (mostly thanks to the reputation left by the sweeter cream sherries), sherry—particularly dry versions such as fino and amontillado—has quickly become one of the hottest wine styles among sommeliers, writers and the international wine cognoscenti, thanks to its excellent value and versatility with food. Imports have certainly increased over the last three years, with big houses like González Byass citing that shipments to the U.S. have increased threefold in the last decade.
Grand Tasting registration
is now open, and tickets for
dinners and seminars
are also available for purchase. The Grand Tasting at
Bluxome Street Winery
is open to the wine trade from 11:00am to 4:00pm, and to consumers from 2:00 to 4:00pm. Though it is a free event, pre-registration is required for admittance. Seminars and the Palo Cortado Master Class range from $30-$50. The price of each dinner is $130, which is all-inclusive of food, sherry, tax and gratuity. All event attendees must be at least 21 years of age.
For media inquiries and interviews, please contact Kimberly Charles or Alexandra Fondren at Charles Communications Associates at 415|701-9463 or
press@charlescomm.com
. For additional event information, please contact Rosemary Gray of RS Productions NYC at
rosemary.s.gray@gmail.com
, or follow @Sherryfest on Twitter and Instagram.
# # #