Purple Wine Company Announces New Hires and Promotions
4 November, 2013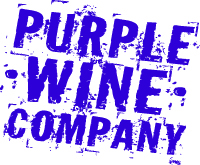 Graton, CA – As part of its ongoing commitment to investment in the company's sales & marketing capabilities, Purple Wine Company is pleased to announce several promotions and new hires.

Two key sales managers who have been instrumental in the growth of the company's sales are being promoted into newly created positions reporting to Michael Mestas, Vice President, National Sales Manager. Carlton Scott, manager of the Mid-Atlantic region, has been promoted to Southern Division Manager, while Lynn Mahlebjian, manager of the Atlantic Region, has been promoted to Northern Division Manager.

Two new hires have been brought on board to oversee the Gulf and Southern California regions, Jack Eastman and Ryan Conner. Eastman has been appointed Gulf Region Manager responsible for Texas and Louisiana, and will report to Phillip Armstrong, Central Division Manager. As a top performer in his earlier positions with O'Neill Vintners and Terlato Wines, Eastman has worked managing multiple states, and has a strong sales background in branded and private label wines and spirits.
Ryan Conner has been hired as Southern California Area Manager where he will be responsible for sales execution in one of the country's top wine markets. His past wine experience in Northern California built a proficiency in all aspects of distribution as well as retail and on premise sales. He will report to Rick Dodd, Western Division Manager.

In the marketing arena, Jeff Lubin has been hired as Vice President, Marketing reporting to Executive Vice President of Marketing, Lisa Ehrlich. Lubin comes to Purple Wine Company with over three decades of wine industry experience ranging from retail and distributor wine sales to brand building and strategic marketing. After a decade in various positions with Franciscan Wine Estates/Icon Estates, he moved to Delicato Family Vineyards where he worked on the Gnarly Head and Brazin brands. Lubin will focus on brand marketing for Purple Wine Company as Ehrlich's expanded role covers a broader marketing focus for both Purple and Sonoma Wine Companies.

"These new hires and promotions cement our commitment to strengthening the company and injecting new energy and enthusiasm as we position our brands for future growth," commented the company's Owner and CEO Derek Benham.

About Purple Wine Company
Purple Wine Company was founded in 2001 by Derek Benham and is based in Graton, California and was named to Inc. Magazine's top 5,000 companies in 2012. Its mission is to create wines of outstanding quality and consistent style from vintage to vintage. The wines are bottled by its sister production company, Sonoma Wine Company using thoughtful and award-winning water and energy conservation practices while reducing greenhouse gas emissions. Current brands include: Alto Cinco, Avalon, BEX, Four Vines and Cryptic. Both Avalon and Four Vines were named Hot Prospect Brands by M. Shanken's Impact Newsletter in 2012, tracking the most promising wine and spirits growth brands in the marketplace. For more information, please visit www.purplewine.com.

For press inquiries and images, please contact Kimberly Charles at Charles Communications Associates at press@charlescomm.com or 415.701.9463.
# # #