Robert Parker Wine Advocate Announces: New Reviewer In China And New Office In Napa
17 December, 2015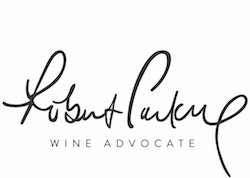 Robert Parker Wine Advocate
and
RobertParker.com
, the world's most widely read independent consumer's guide to fine wine, announces that it has recently expanded its global presence and reach by hiring Liwen Hao as the publication's new Asian Wine Reviewer. A Chinese national and experienced wine writer and educator, Liwen Hao will be based in Shanghai. His responsibilities will include reviewing Asia's best wines including those from China, India and Japan. He will also be overseeing the translation of parts of the RobertParker.com website and database in simplified Chinese.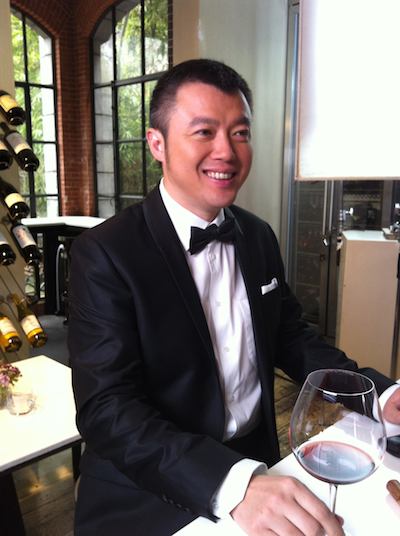 "It is a great honor and a privilege to join Robert Parker and his illustrious reviewer team," commented Liwen Hao. "I feel that China and other areas are coming of age in terms of grape growing and winemaking. It is my hope to bring many high quality, truly interesting Asian wines to the attention of the wine world."
Liwen Hao's first articles will feature in
Robert Parker Wine Advocate
and RobertParker.com in the second quarter of 2016. It is anticipated that the Chinese version of RobertParker.com will launch in June 2016.
Meanwhile,
Robert Parker Wine Advocate
has recently opened a new office in Napa, California to house its expanding editorial, marketing and business development teams. Editor-in-Chief Lisa Perrotti-Brown has relocated from Singapore to Napa to set-up and manage the new office.
"The USA remains our largest market and an incredibly important one for us," commented Perrotti-Brown. "At the heart of the American wine industry and with such a wealth of local talent, the Napa Valley is an ideal location for growing our team and a great place to service our U.S. subscriber base. While we aspire to be the world's most comprehensive, timely and expertly produced wine guide, we are constantly looking to offer our subscribers even more. We are very excited to begin doing so over the forthcoming months from our new Napa home."
About Liwen Hao
Born in Xi'An and raised in Shanghai, China, Liwen started his career as a marketer in multi-national companies. His first wine job was working for ASC, the biggest wine importer in China, from 2004. During his eight-year period with the company, Liwen's role ranged from marketing officer to a wine educator and writer. From 2009, Liwen has starred in the Chinese wine education video "Wine Connoisseur", to bring the wine knowledge to audiences in a fun way. Today the series of his videos has more than one million viewers and is posted on China's most popular video websites. In 2012, he worked as the Editor-in-Chief for WinePress magazine, one of the most influential wine magazines in China. In 2014, Liwen founded his own wine education school, and assumed the role of Brand Ambassador for
Decanter Shanghai Fine Wine Encounter
. In 2010, together with Chantal Chi, he wrote his first book, "Whys in Wine", sharing the answers for the most common questions Chinese wine drinkers have. At the beginning of 2014, his second book, "The Footprints in the Vineyards", was launched in China.
About Robert Parker Wine Advocate
For more than 35 years,
The Wine Advocate
, and later RobertParker.com, has been the global leader and independent consumer's guide to fine wine. The brand was established by the internationally recognized, Robert M. Parker, Jr., the only critic in any field to receive the highest Presidential honor from three countries – France, Italy and Spain.
Robert Parker Wine Advocate
provides a wealth of information to its subscribers, including a searchable database of more than 280,000 professional wine ratings and reviews plus articles, videos, daily news content, online retail availability and pricing, an active, professionally moderated bulletin board, a mobile app for easy access to the comprehensive online database of reviews, and much more. For more information, visit
www.RobertParker.com.