Robert Parker's Wine Advocate Brings Matter Of Taste Tour To Napa Valley
20 October, 2016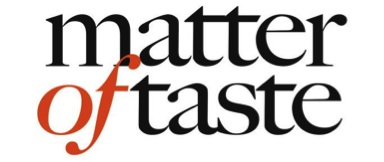 ROBERT PARKER'S WINE ADVOCATE BRINGS
MATTER OF TASTE TOUR TO NAPA VALLEY
Global Series of Exclusive Wine Experiences to Feature Top Rated Wines from Around the World
on Saturday, November 5, 2016


San Francisco, CA (October 19, 2016) – Robert Parker's Wine Advocate (RobertParker.com), the world's most recognized authority on wine, is bringing its international Matter of Taste tour to Napa Valley on Saturday, November 5th at the elegant Meritage Resort & Spa Napa as part of a global series of exclusive events for RobertParker.com members, non-members and guests.

Coming on the heels of a sold out event in New York City earlier this year, this no-holds-barred wine tasting experience, Matter of Taste Napa is built around 150 of the most iconic wines from around the world. The globe-trotting Matter of Tastewalkabout tastings have celebrated different regional themes with every city, but the wine focus of Napa's installment will be "Reviewers' Choice: Icon Wines of the World." Most of the reviewers on the publication's expert team – led by Robert M. Parker Jr. himself – have nominated their favorite finds from throughout the wine world to feature at Napa's Matter of Taste, all of which have been scored 90 points or above.

Events will include a VIP preview hour, the grand walk-around tasting as well as a selection of rare wine Master Classes. There will also be range of intimate, exclusive dinners on offer on the days surrounding the events, including a reviewer-hosted BYOB dinner at Meritage (see below) and a Château Cheval Blanc Retrospective & Dinner at La Toque, hosted by Robert M. Parker Jr. and Director of Château Cheval Blanc, Pierre Lurton. Several of these events sold out almost immediately upon release so anyone interested should book remaining tickets ASAP.

Held from 2pm-6pm, the walkabout will include an unrivaled line-up of some of the world's most incredible wines, spanning a vast range of grapes, regions and styles. Rock star winemakers will be pouring their wines, including iconic names such as: Harlan, Larkmead and Shafer (Napa), Kistler, Chalk Hill and Sojourn (Sonoma), Brewer-Clifton, Ridge, Booker Vineyard and Paul Lato (Central Coast), Château de Beaucastel, Chapoutier and Guigal (Rhone), Max Ferd. Richter (Germany), Quilceda Creek Vintners, Gramercy Cellars and Force Majeure (Washington), Penfolds, Henschke and Jim Barry (Australia), and Two Paddocks, Schubert and Craggy Range (New Zealand) – just to name a few!

In addition to the Grand Tasting, five exclusive Master Classes will be offered for those who wish to delve a bit deeper. Wine Advocate Editor in Chief, Lisa Perrotti-Brown MW will host 'Top of the Class New School Pinot Noirs & Chardonnays,' featuring 12 classic wines, including high-scoring examples from Cullen, Giant Steps, Kongsgaard, and nine other producers. Perrotti-Brown will also moderate 'Australia's Greatest Single Vineyards' including 12 top wines from Torbreck, Brokenwood, Yangarra and Pewsey Vale, among others. Wine Advocate Reviewer Jeb Dunnuck will host a special 'Titans of the Northern Rhone' Master Class, where the region's epic 2009 vintage will be showcased, with wines from M. Chapoutier, Delas Freres, Voge and Guigal, and neighboring blockbuster estates. Dunnuck will also host 'Sine Qua Non: One of California's Greatest Wineries,' featuring a select vertical of the famed estate's Syrah & Grenache from 2004 – 2012. Finally, a very special Master Class will be hosted by Robert Parker himself, entitled 'Napa Valley's Next AVA? Robert Parker Explores the Singular Estates of Pritchard Hill,' where he will delve into one of Napa Valley's most sought after hilltops and its epic 2012 vintage. A complete list of featured wines as well as tickets for both the Grand Tasting and all three Master Classes are available at a-matter-of-taste.com/.

The Matter of Taste walkabout tasting will be capped of by The Ultimate Hedonist's BYOB Dinner on November 5th. As part of the Napa Valley installment of Matter of Taste events, the Robert Parker Wine Advocate review team will host a "La Paulée" style Finale Dinner BYOB event, where guests are invited to bring up to three bottles of their favorite "90 RP points or above" wines to share with fellow subscribers and reviewers. The dinner will take place on the Oakville Terrace of the Meritage Resort & Spa with a sumptuous sit-down, four-course haute-cuisine menu. Only 100 seats will be available on a first come, first served basis - a rare chance to participate in a true Hedonist's Gazette dinner with vintners and Wine Advocatehosts Dunnuck and Perrotti-Brown.

"Matter of Taste is our way of saying a heartfelt thank you to our members who we know are the most passionate & knowledgeable wine lovers on the planet," said Perrotti-Brown. "It's a tasting for members to experience world-class wines in an entirely new way while meeting the winemakers and estate owners who craft them. It's also a fantastic opportunity to welcome new members into the world of The Wine Advocate."

The Matter of Taste series commenced in 2014 and has since traveled to Singapore, Kuala Lumpur, London, Chicago, Miami, Manila, Jakarta, San Francisco and New York City. Following Napa, the tour will head to Zurich on February 4, 2017.

Annual members of RobertParker.com are entitled to discounted tickets ($150) to the Matter of Taste Grand Tasting. Non-member tickets ($180 through 10/21) include a one-year membership to RobertParker.com and access to over 500,000 professional wine reviews and articles. A limited number of early entry VIP passes are available for $300. All Master Classes prices vary between $90 and $300 depending on the class. Further details and booking information are available at a-matter-of-taste.com/.

About Robert Parker's Wine Advocate
For more than 35 years, The Wine Advocate, and later RobertParker.com, has been the global leader and independent consumer's guide to fine wine. The brand was established by world-famous Robert M. Parker, Jr., the only critic in any field to receive the highest Presidential honor from three countries – France, Italy and Spain. Robert Parker's Wine Advocateprovides a wealth of information to its subscribers, including a searchable database of more than 500,000 professional wine ratings and reviews plus articles, videos, daily news content, online retail availability and pricing, an active, professionally moderated bulletin board, a mobile app for easy access to the comprehensive online database of reviews, and much more. For more information, visit http://www.eRobertParker.com.