SakéOne Launches First Saké Keg Nationally: Featuring Momokawa Organic Junmai Ginjo
26 February, 2014



Forest Grove, OR – SakéOne, America's premium saké company, officially announced the national launch of their Momokawa Organic Junmai Gingo saké in keg form. It's the first of its kind in the United States, and poised to drastically change the way saké is enjoyed by and marketed to consumers. After a successful Beta program in 2013 in diverse accounts in North America, SakéOne will fully launch the keg program in early 2014.

Momokawa Organic Junmai Gingo saké is crafted at SakéOne's kura in Forest Grove, Oregon, using USDA certified Calrose organic rice polished to 60 percent, giving it the highest possible rating of "Ginjo," or ultra premium. Its clean, tropical notes make it a wonderful accompaniment to grilled meats and rich shellfish dishes, and is fast proving itself as an ideal component to some of the most exciting new trends in cocktails.
The 19.5 liter keg containing Momokawa Organic Junmai Gingo saké features what's known as a Nitro Keg system, which uses 75 percent nitrogen and 25 percent carbon dioxide to maintain the saké's freshness and balanced, delicate flavor profile.
"We recently brought in Momokawa Junmai Ginjo and it's already been a resounding success," says Charli Hamilton, bar manager at Billy Beach Sushi Bar in Seattle. "It's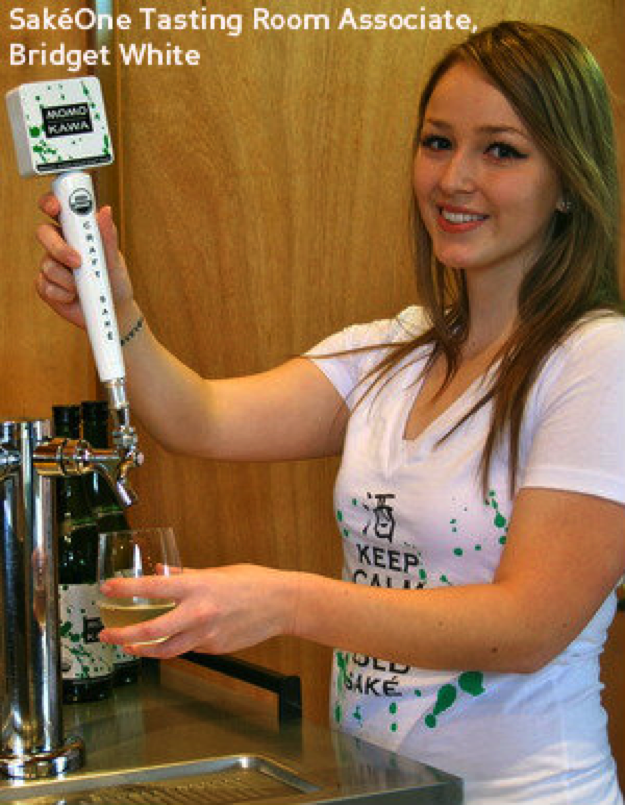 been a perfect addition to our menu, and our customers have really enjoyed it - not only for the fact that it's organic, but also for the full-bodied, smooth flavor. Of course, the novelty also helps!"
Pure Food and Wine, New York City's premier raw vegan restaurant, is the first restaurant in the U.S. to implement the draft saké in it's cocktail program and currently uses one keg of Momokawa Junmai Gingo per a week due to its creative cocktail program which features the saké. "On busy nights, it creates so much fluidity for turning things out faster. I don't have to worry about running out of product and having to run up and down the steps to grab more bottles. My recycle bin is now so much lower since I've been using the keg," says Joey Repice, Beverage Director at Pure Food and Wine. "Accessibility, quality, and convenience. You name it – it's got it."

The Momokawa Organic Junmai Ginjo Saké is currently on tap at restaurant locations in Oregon, California, Washington, Illinois, Nevada and New York.
For more information on SakéOne, please visit www.sakeone.com.
About SakéOne
SakéOne is America's first craft saké producer and compliments its own fine products with a growing portfolio of fine Japanese saké imports. Its Oregon craft saké brands Momokawa, Moonstone, and g Saké are joined by import brands Murai Family, Yoshinogawa, Kasumi Tsuru, SakéMoto, and Tombo. A leader committed to saké education at the wholesale, retail and consumer levels, SakéOne is focused on expanding the enjoyment of premium saké in the United States. For more information, visit SakéOne's website at sakeone.com.
For media information and interviews, please contact Kimberly Charles of Charles Communications Associates at press@charlescomm.com or 415|701-9463.

# # #