SakeOne Announces Newest Addition to its Import Portfolio: SakeMoto
6 March, 2013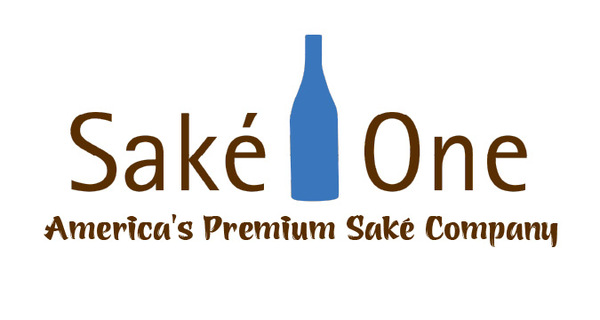 Forest Grove, OR – SakéOne, America's premium saké company, is proud to announce the launch of SakéMoto, a pure, premium saké imported from Japan, adding to the well-curated domestic and imported portfolio of the company.
SakéMoto is a light, smooth, balanced and slightly dry style of saké accented by whispers of sweetness and a charming floral

freshness. Brewed with rice from the Yamaguchi prefecture in Japan and created with mountain-sourced water from the Nada region, SakéMoto fits an important niche in the marketplace from a price and quality perspective. Adding to the premium Oregon craft brewed saké line of Momokawa and G labels as well as the naturally fruit flavored infused line of Moonstone sakés, SakéMoto makes a perfect imported compliment to the SakéOne portfolio, joining the longstanding brands of the Murai family and Yoshinogawa.
SakéOne President Steve Vuylsteke believes they have hit the proverbial bulls-eye with this newest addition. Says Vuylsteke, "The Japanese have always preferred a finer, more subtle saké than Americans – they appreciate their saké drier, lighter in texture, with a focused, clean mouth feel. From what we've observed, American stylistic preference has been moving in that direction, but currently leans towards a bigger, richer, taste expression. SakéMoto is the result of over two years in development working with a Japanese brew master to craft the perfect Japanese style saké for the American marketplace." SakéMoto reflects a sense of tradition and innovation, as the brewer has 41 years of saké brewing experience and the brewery has been crafting saké since 1743.
SakéMoto shows beautifully on its own, chilled and served in an all purpose white wine glass. It also pairs nicely with foods high in umami (i.e. "savory") sensations, such as dried mushrooms, Parmesan cheese, aged beef, tomatoes, among many other options. Its package combines an homage to Japanese tradition with a clean post- modern American design, and is a nod to the two cultures which came together to craft SakéMoto.
SakéMoto is a Junmai saké – meaning, it is made purely from rice, water, yeast and koji (the natural mold that converts rice starches into sugars), and given that it is junmai grade, the rice is polished to 70%. SakéMoto is distributed nationally at a suggested retail price of $11. For more information, please visit sakeone.com.
About SakéOne
SakéOne was founded in 1992 as a joint partnership with Momokawa Brewing Japan originally as an importer, later to be the original American operated Kura (brewery). SakéOne is the leading producer of "Ginjo" (premium) grade sake in the United States and today produces premium sakés under the Momokawa and G labels as well as innovative new products, such as the fruit-flavor infused saké under the Moonstone brand, in addition to its imported brands. SakéOne distributes its saké in all 50 states, Canada, Mexico, South America and the Caribbean. A leader committed to saké education at the wholesale, retail and consumer levels, SakéOne is focused on expanding the enjoyment of premium saké in the United States. For more information, visit SakéOne's website at http://sakeone.com/.
For media information and interviews, please contact Skye Morgan of Charles Communications Associates at press@charlescomm.com or 415|701-9463.
-###-