Sherryfest 2015 arrives in New York City June 23-25th
28 May, 2015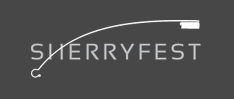 Sherryfest 2015 arrives in New York City June 23-25th
Peter Liem's Popular Event with Intriguing Seminars, Dinners, and a Grand Tasting mark event's 4th anniversary
New York, NY -
Sherry aficionados are marking their calendars as Peter Liem's popular sherry-focused event comes back to New York City June 23-25
th
this year.
Sherryfest
is a week full of fabulous rare sherry, pithy seminars, and expertly paired dinners hosted by some of Jerez's most noteworthy producers. The sought-after 4th edition of Sherryfest will be held in its originating city, New York, and will feature a variety of exciting events for both consumers and wine professionals. This year also debuts a cocktail-focused component for the event, solidifying the versatility of sherry around the country in leading bar and restaurant cocktail programs. The
full schedule of events
includes four producer dinners and six seminars, as well as a Welcome Party to kick off the event series. The Grand Tasting day schedule includes two of the seminars including a
History of Sherry in Cocktails
with David Wondrich, noted author and contributor to Esquire Magazine, and
Sherry in Wine Programs
with Diez-Merito and Emilio Hidalgo, moderated by Levi Dalton.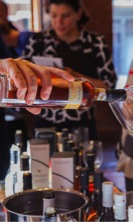 The first three dinner events will showcase rare sherries paired alongside the food of some of New York's leading restaurants who have dedicated menus and bar programs to highlight sherry: Chef's Club, Huertas, and Toro. The closing dinner will be the event's first-ever gala dinner, hosted by Racines NY. A full list of producers, dates, and times for these limited ticket offerings is
here
.
Seminar topics
outside of the Grand Tasting day include
Flor Aging in Manzanilla
with Barbadillo;
Aging Sherry without Flor
with Bodegas Tradición & Delgado Zuleta;
The Art of Blending
with Lustau and Williams & Humbert;
Vintage Sherries
with González Byass.
Sherryfest is the brainchild of noted wine writer Peter Liem, who authors
ChampagneGuide.net
and the recently published
Sherry, Manzanilla & Montilla: A Guide to the Traditional Wines of Andalucía
, and Rosemary Gray, Wine Specialist at Flatiron Wines & Spirits. Launched in 2012 in New York City, Sherryfest immediately became the largest sherry event to ever take place outside of Spain, and Liem has become one of America's greatest advocates of this storied yet modern beverage. Featuring an array of tasting events, seminars, and sherry dinners with bodega representatives, the event has since expanded to include Portland, Toronto, and San Francisco.
The primary bodega hosts for the dinners and seminars are Bodegas Tradición, Delgado Zuleta, Barbadillo, Emilio Hidalgo, Valdespino, González Byass, Lustau, Sánchez Romate, and Williams & Humbert. Also participating in the Grand Tasting are such distinguished names as Gutierrez Colosia, Rey Fernando de Castilla, Hidalgo-La Gitana and Díez-Mérito.
Liem has called sherry "the hottest wine in New York," and it has indeed been on an impressive, if still modest, comeback tour in the US
in recent years
. Once derided as the démodé beverage of choice for the elder set (mostly thanks to the reputation left by the sweeter cream sherries), sherry—particularly dry versions such as fino and amontillado—has quickly become one of the hottest wine styles among sommeliers, writers, and the international wine cognoscenti, thanks to its excellent value and versatility with food. Imports have certainly increased over the last three years, with big houses like González Byass citing that shipments to the U.S. have increased threefold in the last decade.
Grand Tasting registration is now open
, and tickets for dinners and seminars are also available for purchase. The Grand Tasting at City Winery on Thursday June 25
th
is open to the wine trade from 12:00 PM to 5:00 PM, and to consumers from 3:00 PM to 5:00 PM. Though it is a free event, pre-registration is required for admittance. Seminars range from $39-$49. Dinner prices range from $135-$145, which is all-inclusive of food, sherry, tax, and gratuity. All event attendees must be at least 21 years of age. In addition to all the Sherryfest programming, there will be citywide in-store tastings on June 20
th
in addition to an official sherry cocktail evening at Pouring Ribbons also on the 20
th
.
For media inquiries and interviews, please contact Kimberly Charles or Alexandra Fondren at Charles Communications Associates at 415|701-9463 or press@charlescomm.com. For additional event information, please contact Sarah Bray at info@sherryfest.com, or follow
@Sherryfest
on Twitter and
Instagram
.
# # #