Sherryfest 2015 spotlights dinners & seminars in New York City June 23-25th
17 June, 2015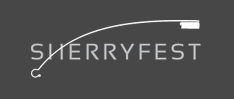 Sherryfest 2015 spotlights dinners & seminars in New York City June 23-25th
New York, NY – Sherry lovers are eagerly anticipating the offerings for Sherryfest 2015 in New York City June 23-25
th
. Three consecutive days will feature fabulous rare sherry, pithy seminars, and expertly paired dinners hosted by some of Jerez's most noteworthy producers. Seats are still available for seminars and dinners, highlights of which are on the website at
http://www.sherryfest.com/events
.
Four dinner events will showcase rare sherries paired alongside the cuisine of some of New York's leading restaurants who have dedicated menus and bar programs which highlight sherry: Chef's Club, Huertas, Toro and Racines, as well as a kick-off welcome party at Donostia.
Details include:
Tuesday June 23rd 6:30 PM at The Chef's Club with the producers Tradicion and Delgado Zuleta
Featuring four sherries from each producer ranging from Fino, Amontillado, Oloroso VORS, Manzanilla, Pedro Ximenez VORS and Moscatel, this four course meal will include a welcome sherry cocktail, smoked salmon and Comte croque monsieur, Sweetbread Viennoise with Morels & Asparagus, Blue Cheese and Apricot Marmalade followed by a chocolate and peanut house made candy bar. All courses will have two sherries paired expertly with each dish.
Tuesday June 23rd 9 AM to midnight at Donostia with Williams & Humbert, Sanchez Romate and Lustau
– Feel like a Spaniard with this late night fete in Alphabet City where a vast array of Pintxos and sherries will be shared in an
"Omakase Vasco" menu
highlights of which include: Alcachofa, Chorizo Picante, Tartaletas Erizo de Mar and Bonito, Tortillas of Sauteed Leek & Spinach and Morcilla & Chorizo, White Asparagus, Sardines with Romesco among many other tantalizing tastes.
Wednesday June 24th highlights two dinners both at 6:30 PM at Huertas and Toro Restaurants
Huertas will feature the sherries of Barbadillo including Solera, Amontillado Principe, Obispo Gascon and Palo Cortado VORS. Emilio Hidalgo will also showcase their sherries including Fino La Panesa, Amontillado Tresillo and Oloroso Villapanes to be paired with a specially created menu by Chef Jonah Miller. .
Toro Restaurant will feature the sherries of Gonzalez Byass and Valdespino. There will be some special rarities served including Valdespino's Moscatel Toneles and González Byass' Apostoles! Also featured will be a fino course with Tío Pepe Fino en Rama and Inocente, Amontillado Viña AB and Tio Diego, Cardenal Palo Cortado and Pédro Ximénez Noe VORS. The three course meal will feature an array of traditional
Pinchos Y Tapas Frias Y Jamones
which will include toasted bread with preserved sardines, goat butter & tomato, spicy shishito peppers with sea salt, Spanish tuna belly with a tomato tapenade and celery leaves on toast, as well as Jamon Serrano. The
Tapas Calientes
will include marinated skirt steak with Cabrales blue cheese butter, patatas bravas, grilled garlic shrimp with Cacabel chiles and cauliflower and kohlrabi with pine nuts, golden raisins and anchovies. Dessert will conclude with churros with dark chocolate sauce.
Inaugural Grand Finale Dinner on Thursday June 25th
will have a five course menu featuring the sherries of four producers including Williams and Humbert & Sanchez Romate & Valdespino & Lustau. Attendees are encouraged to bring their own fine and rare sherry bottles to share for the 4
th
course, which will be a BYOB special feature.
There are limited seats available for seminars on Wednesday and Thursday June 24-25
th
. Wednesday's include:
Flor Aging in Manzanilla
with Barbadillo, illustrating the development of flor in different microclimatic conditions;
Aging Sherry without Flor
with Bodegas Tradición & Delgado Zuleta, focusing on the sherries that are produced partially or entirely in an oxidative style: Oloroso, Amontillado and Palo Cortado;
The Art of Blending
with Lustau and Williams & Humbert, explaining the role of blending and describing the creation of individual sherries;
Vintage Sherries
with González Byass, presented by Antonio Flores, head winemaker, and including a selection of the house's añada sherries, some of the rarest sherries on the planet..
Thursday's seminars are A
History of Sherry in Cocktails
with David Wondrich, noted author and contributor to Esquire Magazine, and
Sherry in Wine Programs
with Diez-Merito and Emilio Hidalgo, moderated by Levi Dalton.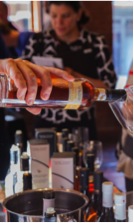 Sherryfest is the brainchild of noted wine writer Peter Liem, who authors ChampagneGuide.net and the recently published Sherry, Manzanilla & Montilla: A Guide to the Traditional Wines of Andalucía, and Rosemary Gray, Wine Specialist at Flatiron Wines & Spirits. Launched in 2012 in New York City, Sherryfest immediately became the largest sherry event to ever take place outside of Spain, and Liem has become one of America's greatest advocates of this storied yet modern beverage. Featuring an array of tasting events, seminars, and sherry dinners with bodega representatives, the event has since expanded to include Portland, Toronto, and San Francisco.
Liem has called sherry "the hottest wine in New York," and it has indeed been on an impressive, if still modest, comeback tour in the US
in recent years
. It has quickly become one of the most popular wine styles among sommeliers, writers, and the international wine cognoscenti, thanks to its excellent value and versatility with food. Imports have certainly increased over the last three years, with big houses like González Byass citing that shipments to the U.S. have increased threefold in the last decade.
Seminars range from $39-$49. Dinner prices range from $135-$145, which is all-inclusive of food, sherry, tax, and gratuity. All event attendees must be at least 21 years of age.
For media inquiries and interviews, please contact Kimberly Charles or Alexandra Fondren at Charles Communications Associates at 415|701-9463 or press@charlescomm.com. For additional event information, please contact Sarah Bray at info@sherryfest.com, or follow
@Sherryfest
on Twitter and
Instagram
.
# # #