Sip, Swirl and Savor at Lodi's 10th Annual ZinFest Wine Festival
12 May, 2014
***MEDIA ALERT***MEDIA ALERT***MEDIA ALERT***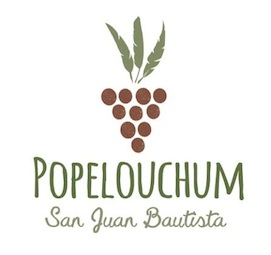 WHAT:
The Lodi wine region is excited to host its 10
th
Annual ZinFest Wine Festival at Lodi Lake Park. The event will feature more than 200 handcrafted wines from over 40 Lodi wineries, delicious food from a variety of local restaurants and an eclectic mix of live music entertainment. Tickets are $55 in advance and can be purchased
online
or by calling the Lodi Wine & Visitor Center at (209) 365-0621. Tickets can also be purchased at the gate for $65. All attendees must be 21 years of age or older.
WHEN:
Saturday, May 17, 2014 from 12:00 noon to 5:00 p.m.
WHERE:
Lodi Lake Park, 1101-1301, W. Turner Road, Lodi, CA 95242
MORE:
Guests will enjoy a wide array of Lodi varietals to taste, from Albariño to Zinfandel, a selection of gourmet food from local restaurants, live music, and browsing one-of-a-kind merchandise from artisan purveyors such as local olive oils and reclaimed wine barrel furniture. In addition, ZinFest attendees are invited to expand their knowledge of Lodi wines and food pairings during any of four scheduled sessions at either the ZinFest Wine or Cooking Schools. Making a splash this year at the festival will be the ZinFest Vintner's Regatta – a daring barrel boat race across a section of Lodi Lake. Other elements new to the festival's 10
th
annual celebration include a wine barrel making demonstration by Barrel Builders, Inc. from St. Helena and the "Up in Smoke!" BBQ Demo, featuring three intriguing presentations by Chef Keith Breedlove of French 25, Stockton.
Endorsing this year's 10
th
annual celebration by officially opening the festival gates at 12:00 noon will be CDFA Secretary, Karen Ross. On Sunday, May 18th, guests are invited to embark on a self-guided tour of the Lodi Appellation as participating wineries host special activities and tastings in the intimacy of their cellars. No ticket is required for Sunday's ZinFest Winery Tours & Open Houses. For more information, please visit
www.zinfest.com
.
ABOUT:
Located south of Sacramento and west of the Sierra Nevada, the Lodi wine region features 100,000 acres of vineyards that thrive in the classic Mediterranean climate of warm days and cool evenings.
With more than 75 varieties currently being cultivated, Lodi offers a diverse portfolio of wines. While long renowned for its high-quality Zinfandel production, including an estimated 2,000 acres of pre-Prohibition own rooted vines, the area also produces award-winning Cabernet Sauvignon, Petite Sirah and Chardonnay. More recently, Lodi has begun gaining consumer traction for its other exciting varietals such as Albariño, Tempranillo, Graciano and Vermentino, among many others.
A major winegrape growing region since the 1850's, today Lodi boasts over 750 growers. The region also serves as home to more than 80 boutique wineries specializing in small-lot, handmade wines that have garnered major awards at domestic and international wine competitions. In addition, Lodi is one of the leading wine regions when it comes to sustainable viticulture. The Lodi Winegrape Commission created Lodi Rules™, California's first third-party-certified sustainable winegrowing program. For more information about the Lodi wine region, visit
www.lodiwine.com
.
CONTACT:
For media inquiries and interviews, please contact Alexandra Fondren at Charles Communications Associates at 415|701-9463 or press@charlescomm.com. For additional event information, please contact Jenny Heitman of the Lodi Winegrape Commission at 209|367-0737 or jenny@lodiwine.com.




###