The Bank of Wine & Spirits at Wingtip Unveils High Bar, Polite Bar Solutions
12 January, 2016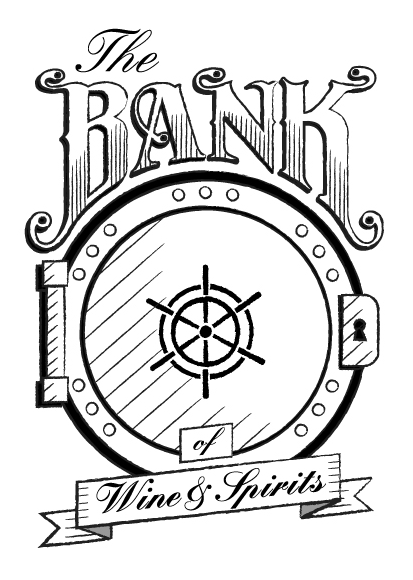 Wingtip partners with Oakland, CA local designer to offer stunning, tabletop 'vintage suitcase bars' and other imbibing accoutrements
The Bank of Wine & Spirits at Wingtip, located in the heart of San Francisco's Financial District, is known for being the one-stop shop for the modern imbiber – now it's the one-stop shop for the ideal Valentine's Day, wedding birthday, graduation or special occasion gifts. Working with San Francisco-based designer Kelsey Laverne, 'The Bank' has partnered with
Wingtip
to offer
High Bar, Polite Bar Solutions
– the ultimate portable bar 'show'case for the sophisticated entertainer.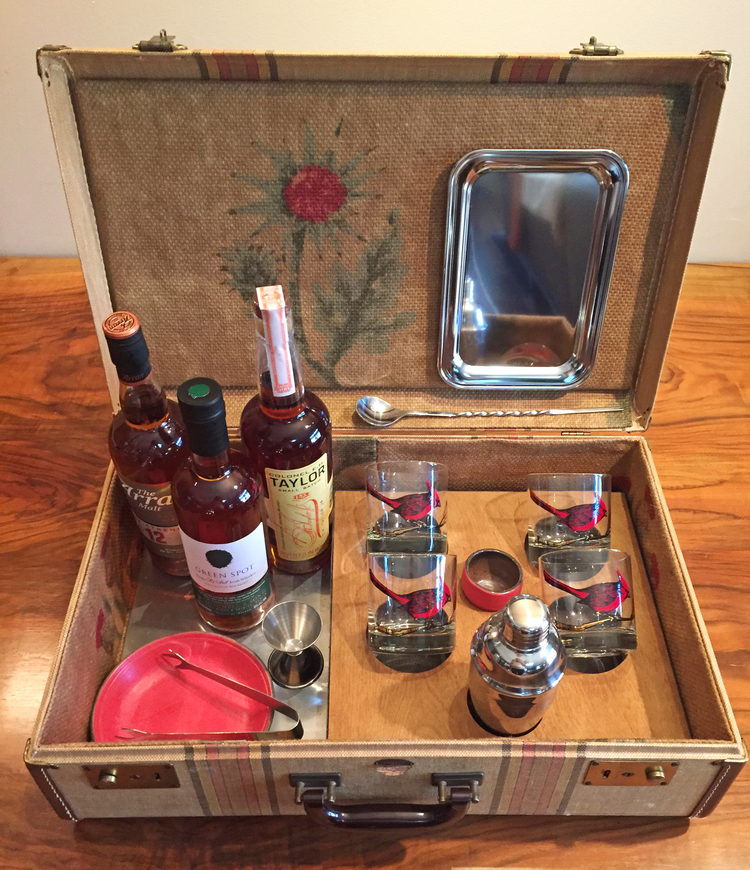 Just like Wingtip's famous tailored and luxurious apparel, any High Bar can be customized to reflect the personality of its future owner. Custom-built and transportable, walnut (or mahogany) 'Tabletop' boxes open to create a small, charming working bar station, from one's dining table, sofa console or side console. For traveling tipplers, or those who would like to add a little extra refinement to their Valentine's Day or birthday soiree, High Bar 'Vintage' offers a similar experience, built within stunning repurposed antique suitcases. These classic valises have been stripped and re-upholstered to create a small treasure trove of bar tools, glasses, and accessories, all customizable.
All High Bars come with the option to include a bottle or two of The Bank of Wine & Spirits' unrivaled collection of rare whiskies, barrel-aged gin or any one of its 1,000 highly curated wines & spirits. Small train cases, High Bar 'Cuties' provide all the tools of the trade in a matching case, while Laverne's stainless steel barcarts have been a popular fixture already at 'The Bank.' Painted cigar boxes are also available to enhance each High Bar, as well as custom paintings by acclaimed local artist (and Art Business News Magazine '30 under 30' award recipient)
Abigail VanCannon
.
High Bars are available at Wingtip | The Bank of Wine + Spirits (550 Montgomery St, San Francisco, CA, 94111). View the entire gallery at
www.highbar-pbs.com
. High Bars prices range depending on the chosen liquor (if any) to include:
Cutie (train case - just tools, no glasses): $400
Vintage (suitcase - tools and glasses): $650-$750 (depending on whether enclosed tools are gold plated or stainless steel)
Tabletop (wood box - either mahogany or walnut): $2250
Bar Cart (two tiered, black glass/stainless, 48"x36"x19"): $2600
**
An estimated $100+ will be added to each for custom craft spirit inclusion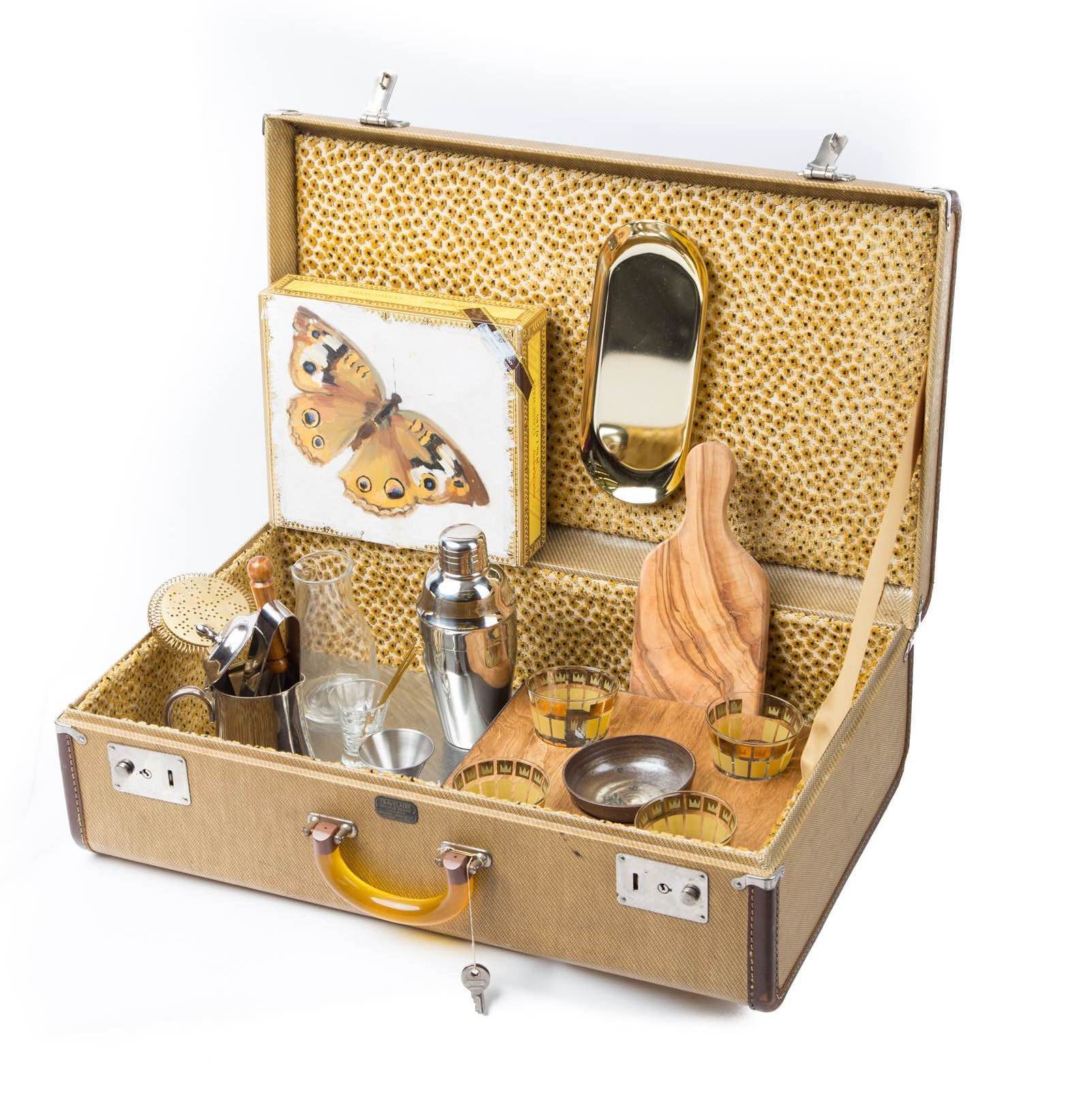 Laverne, also a whisky and Champagne expert (and Bank of Wine & Spirits sales associate), came up with the High Bar concept after living in San Francisco and witnessing the size of apartments and condos shrinking before her eyes. With her eye for design, she began developing her tabletop bars "to fill the gap for those wanting to entertain in style and grace while living in a shoe box." Laverne says, "I saw an opportunity to use my knowledge of the cocktail to offer beautiful and practical solutions to wow and amaze my friends when I didn't have the space for a full bar." Now even those with the real estate are clamoring for her unique, conversation-piece sets. For questions, pricing, and purchase inquiries regarding High Bar, contact
kelsey@highbar-pbs.com
.
About Wingtip
Open to the public, Wingtip is a "one-stop shop" forthe modern gentleman.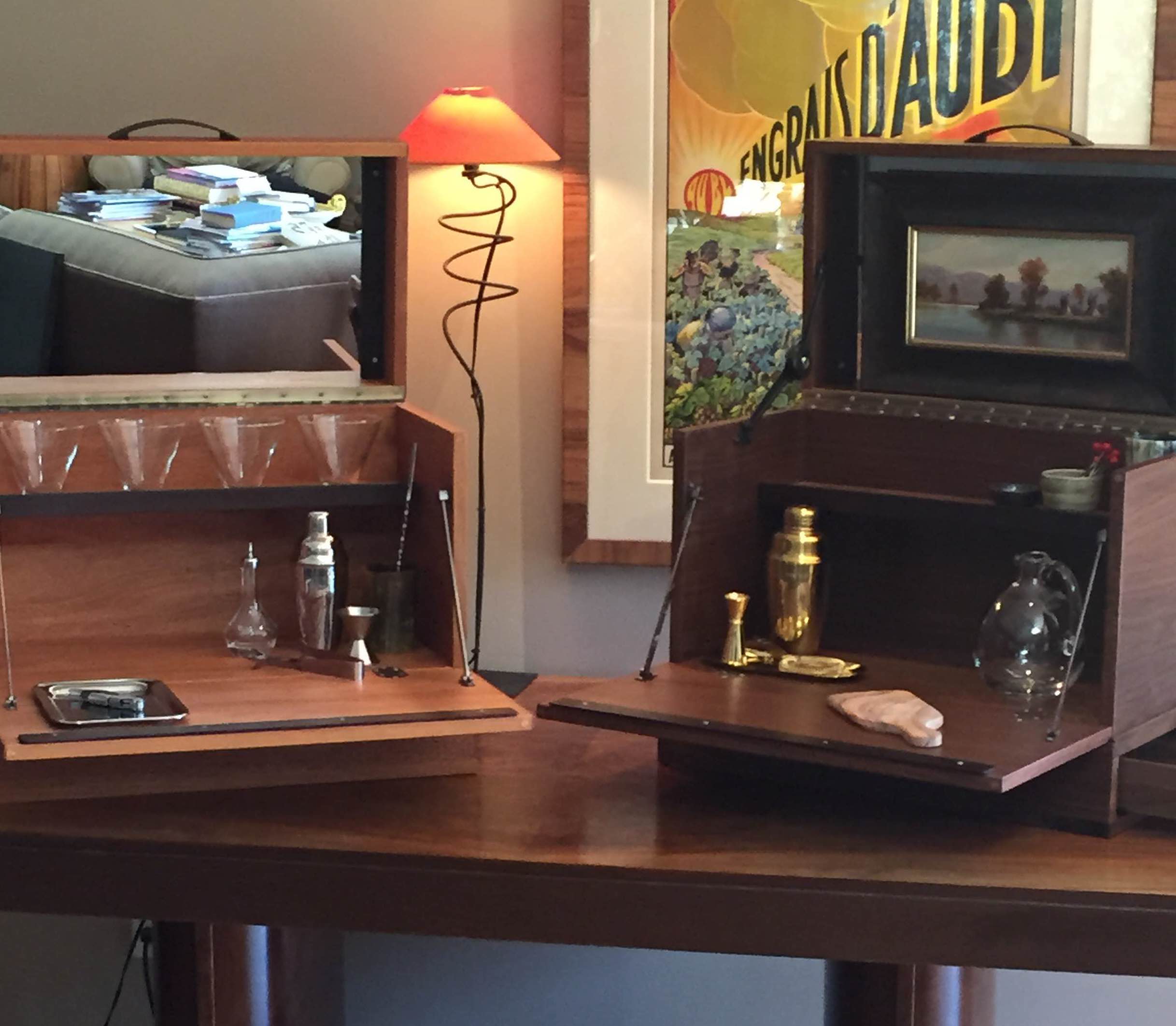 Housed in 22,000 square feet in San Francisco's Financial District, the store features professional & casual clothing, a custom tailoring department, cufflinks, pens, leather goods, barware, a fly-fishing shop, a cigar shop, a barbershop, and shoe shine stand. And that's just the store. Their members only club upstairs on the 10th floor has a parlor room, bar & lounge, golf simulator, wine cave, meeting rooms and dining options. Wingtip is located at 550 Montgomery Street in San Francisco.
About The Bank of Wine & Spirits at Wingtip
Housed within Wingtip, The Bank of Wine & Spirits opened in late 2014 and features over 1,000 highly curated wines and spirits. Whisk(e)y guru Kyle Nadeau oversees management and the sourcing of some of the world's most sought after small-batch, craft bottlings, making 'The Bank' arguably the most authoritative addition to San Francisco's exploding wine and spirits scene. 'The Bank' is open Monday through Saturday, 10 a.m. until 6 p.m. For more information visit
www.wingtip.com
.