The Lodi Winegrape Commission Releases Lodi Rules for Sustainable Winegrowing Certification Program – 2015 Report
13 August, 2015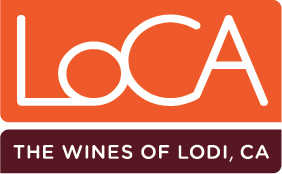 The Lodi Winegrape Commission Releases Lodi Rules for Sustainable
Winegrowing Certification Program – 2015 Report
Lodi's sustainable winegrowing report quantifies the Lodi Rules™ for Sustainable Winegrowing program's decade of growth, evolution, and – most importantly – grower adoption of sustainable winegrowing practices

Lodi, CA, –
Marking the program's 10
th
anniversary, today the Lodi Winegrape Commission released
Lodi Rules for Sustainable Winegrowing – 2015 Report
. As the first regional sustainable winegrowing certification program to publish a report of this kind, its purpose is to demonstrate Lodi's commitment to sustainable farming with a transparent peak into the log books and official records of the region's farms and vineyards. Lodi Rules™ ranks among the most rigorous and comprehensive programs in the country – the report demonstrates both how and why.

The Lodi Rules™ for Sustainable Winegrowing is California's original 3rd party-certified sustainable winegrowing program and is the first to be able to claim a decade of certification. It promotes practices that enhance biodiversity, soil and water health, community and employee wellbeing, ensuring that farming needs are met today without compromising the needs of future generations. The goal of the program is to support grower adoption of sustainable practices and to communicate this commitment to wineries and the general public. Lodi Rules™ has been and continues to be used as a model for other sustainable winegrowing certification programs internationally.

"Here in Lodi, sustainability is more than an idea. The Lodi Rules program is designed to help growers make sustainability tangible. To be certified, we farm in a way that meets rigorous environmental, social, and business standards. For me, sustainability means farming the right way for the right reasons. The Lodi Rules program is my template to be a better grower, a better steward of the land, a better business owner, and a better citizen. I'm excited for the world to read this report because I'm proud of my Lodi Rules-certified vineyards and I want everyone to know it," says Chris Storm, Vino Farms, and Chair, Lodi Winegrape Commission Lodi Rules Committee.

The 2015 report notes that a growing number of wineries are incentivizing growers to participate in the Lodi Rules. In 2014 alone, over $1.4 million was paid to growers in bonuses for Lodi Rules certified winegrapes.

Furthermore, the report serves to quantify how winegrowers participating in the Lodi Rules™ program have been successful at adopting its flagship sustainable practices. For example, in the ecosystem management chapter, 92% of growers have installed nest boxes for raptors and birds to increase habitat biodiversity. In the human resources chapter, 62% have implemented a safety rewards program to incentivize their workforce to take extra precaution against on-the-job injury. In the soil management chapter, 93% of growers have used cover crops to prevent soil erosion. Overall, adoption rates averaged across each of the six chapters ranged from an impressive 77% to 90%.

Launched in 2005, Lodi Rules™ was awarded a Governor's Environmental and Economic Leadership Award (GEELA) earlier this year (its second since the program's founding). Since its inception, Lodi Rules™ has expanded and evolved, with the program growing to over 85 farming operations, and 20,000 acres of certified Lodi vineyards. There are an additional 6,000 acres certified from Sonoma to Soledad. About 25 wineries now produce wines that bare the Lodi Rules™ seal on the label.

The Lodi Rules is the only sustainable winegrowing certification program whose standards have been accredited by Protected Harvest, a non-profit organization comprised of scientists, academics and environmentalists that certifies farmers' use of stringent environmental growing standards. Certification plays a key role in establishing transparency and trust between growers, wineries, consumers, and others across the supply chain. It ensures that sustainability claims made on wine labels are accurate and substantiated.

Visit www.lodigrowers.com for more information about the Lodi Rules for Sustainable Winegrowing certification program. The 2015 report can be accessed online.

About Lodi Wine Country
Located south of Sacramento and west of the Sierra Nevada Mountain range, the Lodi wine region features 100,000 acres of vineyards that thrive in the classic Mediterranean climate of warm days and cool evenings. Lodi has been a major winegrape growing region since the 1850's, and today is farmed by over 750 growers. The region also serves as home to more than 85 boutique wineries specializing in small-lot, handmade wines that have garnered major awards at domestic and international wine competitions. In addition, Lodi is one of the leading wine regions in sustainable viticulture. The Lodi Winegrape Commission created Lodi Rules™, California's first third-party-certified sustainable winegrowing program, which implements green-farming practices. For more information about the Lodi wine region, please visit www.lodiwine.com.

For additional information regarding the Lodi Winegrape Commission, please contact Executive Director, Camron King, at 209|327-4727 or camron@lodiwine.com.