The Ultimate Pre-Valentine's Weekend Escape
13 January, 2015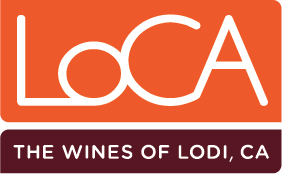 The Ultimate Pre-Valentine's Weekend Escape
Lodi's 18th Annual Wine & Chocolate Weekend, February 7th & 8th, 2015 featuring BRIX Chocolate
Lodi, CA –
Few culinary delights inspire romance quite like wine and chocolate and no wine region marries the two together better than Lodi! Northern California's favorite pre-Valentine's Day celebration marks its 18
th
year when Lodi's annual Wine & Chocolate Weekend returns next month. Winery tastings and events are scheduled for Saturday, February 7
th
and Sunday, February 8
th
, from 11am to 4pm each day. The ultimate romantic California getaway, treat someone special to Lodi Wine Country and fall in love with the diversity of handcrafted wines from the Lodi region alongside decadent chocolate treats by BRIX Chocolate.
BRIX Chocolate (
www.brixchocolate.com
) returns as the high-end confectioner and official chocolate sponsor of this year's celebration, generously donating the commemorative chocolate treats that all event attendees will receive. BRIX is the first line of chocolates specifically blended to compliment wine, based on the varietal. At the root of BRIX is single-origin Ghanaian chocolate (known for its red fruit tones) mixed with the highest quality confectionery chocolate. The result is a blend so pure in flavor that it actually enhances those nuances found in great wines, without confusing the palate.
In addition to exceptional wines and select chocolate, event attendees to Lodi Wine & Chocolate Weekend will have the exclusive opportunity to visit over 50 participating wineries over the course of two days and engage in various activities such as wine and chocolate tastings, barrel sampling, live music and winery tours. Over 100 prizes will be awarded to lucky wine and chocolate lovers, including one Lodi Wine Country Getaway, earned by the attendee who finds the "Golden Ticket" hidden within the wrapper of their chocolate treat included with entry.
"Lodi's Wine & Chocolate Weekend is the quintessential occasion for anyone interested in one of the greatest gustatory pleasures: the pairing of wine and chocolate," said Camron King, Executive Director of the Lodi Winegrape Commission. "Not only does this event offer exceptional wines, but one can experience the passion, heritage and variety of the Lodi wine region."
Tickets are now on sale and can be purchased online at
www.lodiwineandchocolate.com
or by calling the Lodi Wine & Visitor Center at 209|365.0621. Advance tickets cost $55 per person and $65 per person on the day(s) of the event. Tickets include a wine glass, a chocolate treat from BRIX Chocolate, wine tasting and admission to all participating wineries. Tickets are valid for both Saturday and Sunday and there is no charge for designated drivers. ALL attendees must be 21 and over to attend.
About Lodi Wine Country
Located south of Sacramento and west of the Sierra Nevada Mountain range, the Lodi wine region features 100,000 acres of vineyards that thrive in the classic Mediterranean climate of warm days and cool evenings.
With more than 75 varieties currently being cultivated, Lodi offers a diverse portfolio of wines. While long known as a superior producer of Zinfandel, including an estimated 2,000 acres of pre-Prohibition own rooted vines, the area also produces award-winning Cabernet Sauvignon, Petite Sirah and Chardonnay. More recently, Lodi has begun producing varietals such as Albariño, Tempranillo, Graciano and Vermentino, among many others.
Lodi has been a major winegrape growing region since the 1850's, and today is farmed by over 750 growers. The region also serves as home to more than 80 boutique wineries specializing in small-lot, handmade wines that have garnered major awards at domestic and international wine competitions. In addition, Lodi is one of the leading wine regions in sustainable viticulture. The Lodi Winegrape Commission created Lodi Rules™, California's first third-party-certified sustainable winegrowing program, which implements green-farming practices.
For more information about the Lodi wine region, please visit
www.lodiwine.com
.
For media inquiries and interviews, please contact Alexandra Fondren at Charles Communications Associates at 415|701-9463 or
press@charlescomm.com
. For additional information regarding the Lodi Winegrape Commission, please contact Executive Director, Camron King, at 209|327-4727 or
camron@lodiwine.com
.
# # #