Wente Foundation for Arts Education Expands Reach: Signature Fundraising Events in 2013
27 March, 2013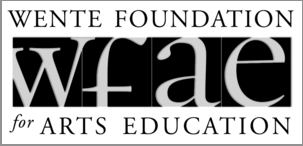 Livermore Valley, CA – The Wente Foundation for Arts Education (WFAE) was established formally in 2012, building on the Wente family's legacy of charitable giving, particularly in the realm of arts and education. In 2013, the Foundation will expand its reach by hosting events in New Orleans and New York in addition to its home base in Northern California, the Livermore Valley. The purpose of the organization is to meet the financial needs of arts programs as well as create opportunities for talented children and students across the country. For the first three years through 2016 the WFAE will focus on music education.

This Spring will kick off two signature events: one in New Orleans on Wednesday, April 24th, and the annual Livermore Valley Wine Auction on Saturday, May 11th. This fall WFAE will host a very special event in New York City, details of which to follow. Famed New Orleans musician Trombone Shorty will perform at the historic Rice House in New Orleans on April 24th for an intimate audience while they enjoy New Orleans gourmet specialties paired with Wente Vineyards wines. Benefiting the Trombone Shorty Foundation with aligned goals of helping less advantaged children develop skills as young musicians, the event promises to be a very special experience. For more information on purchasing tickets, please visit http://wenteshorty.eventbrite.com.

May is an exciting time in wine country as the vines begin to awaken and develop. Each year for the past 18 years, the Livermore Valley Wine Auction has been held in May. This year, as in 2012, the event will be presented by the newly formed WFAE as well as the Livermore Valley Winegrowers Foundation, on Saturday, May 11th. During its 18-year history, the event has raised $3.5 million for underserved local children, a complementary mission to the WFAE goals. The Livermore Valley Wine Auction will be held in the Wente Vineyards barrel room, and will feature live musical performances by The Stone Foxes, as well as Wolf Hamlin and The Front Porch, a wine tasting, gourmet dinner, and live and silent auctions. For tickets and information please visit www.lvwf.org.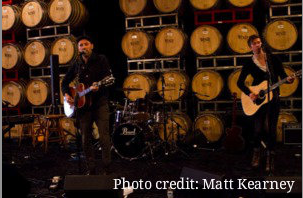 Wente Family Estates, the country's oldest continuously family owned and operated winery has through its own fundraisers on property during their world class concert series raised close to $250,000 to benefit music education in the local school system. As a family that has long held a sustainable philosophy in running its company and operating its vineyards and winery, giving back to the local community is ingrained in its core values. Wente Family Estates is creating a limited release small lot wine, The Art of Giving, to support the mission of the Foundation. All proceeds from the sale of The Art of Giving will be donated directly to WFAE.

More exciting developments are in the works for a stand out event in New York City this fall presented by WFAE, with details to be shared this summer. The WFAE directors are fifth generation winegrowers Christine Wente and Karl Wente as well as Executive Director Steven Lau, and Wente Vineyards Executive Vice President and Chief Marketing Officer and Global Sales Director, Amy Hoopes. For more information on the Foundation, and for interviews and images, please contact Kimberly Noelle Charles, Charles Communications Associates, at kcharles@charlescomm.com or 415|701-9463.
# # #