Wente Vineyards Announces Fall Tasting & Tour Experiences
29 October, 2018
FOR IMMEDIATE RELEASE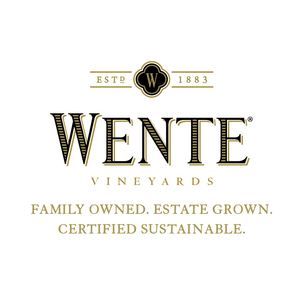 Wente Vineyards Announces Fall Tasting Room Experience Updates
October 17, 2018
WHO:
Wente Vineyards
, celebrating their 135
th
anniversary in 2018, is the country's oldest, continuously operated family-owned winery. The winery, located in the historic Livermore Valley of Northern California has
updated
their lineup of tasting and touring experiences for the harvest and holiday seasons.
WHAT:
With harvest in full swing, Wente Vineyards has updated the availability of their wine and food experiences at both their properties in the Livermore Valley. From introductory to immersive, these experiences will allow guests to see the winery in the midst of harvest and to taste through their diverse, award-winning portfolio.
Harvest Tour ($45 Guests, $30 for Members)
The Harvest Tour will serve as an expanded Estate Winery Property Tour, since guests will be able to actually witness 'crush' live and in-person as grapes are brought in. The focus will be on the season's harvest, the estate's signature winemaking practices and how the wines achieve their high quality. Due to popular demand, additional dates and times have been added to the schedule. This in-depth tour is available Tuesdays, Thursdays and Saturdays at 11:30 a.m. and 2:30 p.m. Guests can call or reserve on Cellar Pass now. Note: This replaces the Estate Winery Tour temporarily during harvest season
The Vineyard Property Tour ($35)
This tour spans some of the most iconic markers of the Wente Vineyards property, taking guests from the Cork Tree through the Cabernet Franc Vineyard, the Tirage Room, the historic sandstone caves (subject to availability), the ½ acre organic garden, ending in the Vineyard Tasting Room to enjoy a tasting of Wente Vineyards wines. Guests will leave the tour with a comprehensive understanding of the rich history, winemaking and sustainability measures of Wente Vineyards. Perfect for anyone who is new to the Wente story or fans looking for a deeper dive. Offered daily at 11:00 a.m. and 1:00 p.m. Guests can call or reserve on CellarPass now.
Journey Flight Tasting ($20)
This tasting, centered around the story of the Wente Family's passion-filled journey, is customizable by guests, who can now choose which five red and white wines they want to include in their flight (depending on availability & releases). Available in The Vineyard Tasting Room, The Estate Tasting room and Winemakers Studio (reservations not required). Seated tasting experiences at The Estate Tasting room (Starting at $25) available with reservations through CellarPass.
The Vineyard Table lunch at The Restaurant ($65 for Guests, $55 for Members)
The Vineyard Table is a wine & food experience at The Restaurant that features a new three-course, wine-paired menu every month. Wente Vineyards' small lot wines are chosen by Wine Director Jorge Tinoco, to pair with seasonal, locally-sourced dishes from the culinary team led by Executive Chef Mike Ward and Executive Pastry Chef Kayleigh Guyon. Available Friday - Sunday, 11:30 a.m. – 2:00 p.m. For Reservations, call (925) 456-2450 or reserve on OpenTable.
Sunday in The Caves ($45)
This unique offering at the Wente Vineyards estate caves features cheeses by local cheesemakers The cheeses are thoughtfully paired with Wente Vineyards selections (and will also be available for take-home purchasing). Tours begin in the Vineyard Tasting Room. Offered Sundays only and to private groups by request. Guests can call or reserve on CellarPass now.
WHEN:
All tours and experiences are available now except for the Estate Winery Property Tour, which is being temporarily replaced by the Harvest Tour.

WHERE:
Various locations at Wente Vineyards depending on experience (see above).
The Estate Winery & Tasting Room: 5565 Tesla Road Livermore, CA 94550
The Winemakers Studio: 5565 Tesla Road Livermore, CA 94550
Vineyard Tasting Room: 5050 Arroyo Road, Livermore, CA 94550
The Restaurant at Wente Vineyards: 5050 Arroyo Road, Livermore, CA 94550
MORE: About Wente Vineyards:
Acknowledged for their industry-wide contributions to innovation, sustainability and hospitality, and known widely as California's First Family of Chardonnay, Wente Vineyards is respected by both critics and consumers alike as a leader in crafting appealing, top quality, appellation-driven California wines. A wide array of initiatives and consumer events are planned for 2018 in celebration of the 135
th
anniversary, including the
Make Time for Music & Wine event featuring Mat Kearney on October 27
.
Check
www.wentevineyards.com
for more information and tickets.
CONTACT
:
For information,
www.wentevineyards.com
For media inquiries and interviews, please contact Charles Communications Associates at (415) 701-9463 or
press@charlescomm.com