Wine Competitions Showcase Lodi's Diversity, Quality and Value
6 December, 2012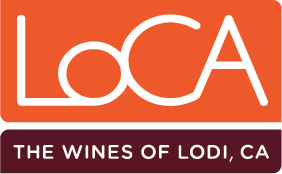 This year's major wine competitions have been more than kind to wines from the Lodi region of Northern California, proving that Lodi wines compete with the best wines of the world and have been delivering outstanding results.
Lodi's abundant old vine Zinfandel vineyards make some of the region's finest wines and, not surprisingly, many Lodi Zinfandels earned high marks from competition judges. Macchia- a single stand-out Zinfandel producer – was awarded six gold medals for six different 2010 Zinfandels across four separate wine competitions, including the San Francisco Chronicle and California State Fair competitions. Additionally, Oak Ridge Winery's 2007 Moss Roxx Vineyard Zinfandel took a double gold medal at the California State Fair while Gnarly Head's 2010 Old Vine Zinfandel won a gold medal and best of class at the Los Angeles International Wine Competition and Consumer Wine Awards along with gold medals in five other competitions, from the Sunset Wine Competition to the San Francisco Chronicle Wine Competition.
Although Lodi is best known for growing Zinfandel, the region also excels in other varietals. The 2010 Cycles Gladiator Cabernet Sauvignon won four gold medals throughout the year, including one from the San Francisco International Wine Competition. Cycles Gladiator's 2009 and 2010 vintage Syrahs also earned a total of five gold medals and 3 silver medals from various competitions.
An impressive number of other Lodi varietals took home multiple awards in 2012 wine competitions such as Spanish varietal specialist Bokisch Vineyards, who earned three gold medals for its 2009 Tempranillo. Some other accolades from Lodi include Harmony Wynelands' 2010 Riverview Riesling, which was awarded Platinum at the Consumer Wine Awards. Michael David Winery's 2010 Petite Petit was awarded Double Gold and Best of State at the California State Fair, and Toasted Toad Cellars 2010 Viognier was Best of Class and a Gold Medalist at the International Women's Wine Competition.
"Lodi is renowned for Zinfandel and many recognize Lodi for producing exceptionally flavorful wines at approachable prices, but we are also one of the most diverse regions in the world in terms of the number of varieties grown," explains Camron King, Executive Director of the Lodi Winegrape Commission. "Lodi's Mediterranean climate is well-suited to growing a broad array of grapes, from Rhone and Iberian reds to aromatic whites." 2012 proved to showcase Lodi as a versatile and first-rate winegrowing region, receiving 177 gold medals out of a total of 313 awards.
About Lodi Wine Country
Located south of Sacramento and west of the Sierra Nevada, the Lodi wine region features 100,000 acres of vineyards that thrive in the classic Mediterranean climate of warm days and cool evenings.
With more than 60 varieties currently being cultivated, Lodi offers a diverse portfolio of wines. While long known as a superior producer of Zinfandel, including an estimated 2,000 acres of pre-Prohibition own rooted vines, the area also produces award-winning Cabernet Sauvignon, Petite Sirah and Chardonnay. More recently, Lodi has begun producing varietals such as Albariño, Tempranillo, Graciano and Vermentino, among many others.
Lodi has been a major winegrape growing region since the 1850's, and today is farmed by over 750 growers. The region also serves as home to more than 80 boutique wineries specializing in small-lot, handmade wines that have garnered major awards at domestic and international wine competitions.
For more information about the Lodi wine region, visit www.lodiwine.com.
For media inquiries and interviews, please contact Skye Morgan of Charles Communications Associates at 415|701-9463 orpress@charlescomm.com.