Wines of Uruguay U.S. Trade Tour
12 August, 2013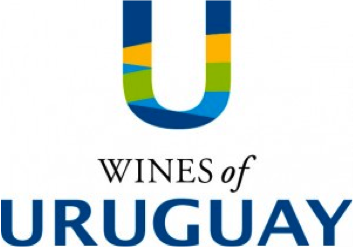 Fifteen of Wines of Uruguay's (WoU) 23 member wineries, an association focused on international export and committed to promoting the quality and image of Uruguayan wine throughout the world, will pour many of their finest wines in a 3-city U.S. trade tasting tour in Washington DC, Austin, and San Francisco this summer. Each winery will pour up to six wines with an emphasis on Tannat. The events are for members of the trade and press.

The fifteen wineries on the U.S. tour are:
Antigua Bodega Stagnari – Artesana – Bouza – Carrau – De Lucca – Garzón – Gimenez Mendez – Irurtia – Juanicó – Marichal – Narbona – Pisano – Pizzorno – Toscanini – Traversa



Washington DC: Monday, September 9, 1-5pm
Embassy of Uruguay
1913 I Street NW
Press Contact: Wendy Gordon (202) 412-6268; gordon.wendy@gmail.com

Austin, TX: Wednesday, September 11, 1-5pm
Swoop House
3012 Gonzalez
Press Contact: David Furer (954) 778-5712; uruguaywinetour@gmail.com

San Francisco, CA: Thursday, September 12, 12-5pm
12-12:45pm: Presentation and Discussion with Winemaker Francisco Carrau, Master Sommelier Gilles de Chambure and WoU Consultant David Furer
Golden Gate Club at the Presidio
135 Fisher Loop
Press Contact: Kimberly Charles (415) 701-9463; press@charlescomm.com

The U.S. and Canada are Uruguay's largest export markets after Brazil. With more Tannat grown in Uruguay than the rest of the world combined, Tannat is Uruguay's signature variety. Originating from the Madiran region of southwestern France, Tannat was brought to Uruguay in the 1870s. Wineries have also found success with Merlot, Syrah, Cabernet Sauvignon, Tempranillo, Sauvignon Blanc, Chardonnay, Albariño and Viognier.

For more information, contact David Furer, WoU Consultant (954) 778-5712; uruguaywinetour@gmail.com or visit www.uruguaywinetour.com or WoU's website www.winesofuruguay.com.

# # #