Zinfandel Advocates & Producers (ZAP) and the Lodi Winegrape Commission to Introduce Lodi Native™ Project During The Lodi Zinfandel Experience, March 29 & 30, 2014
5 March, 2014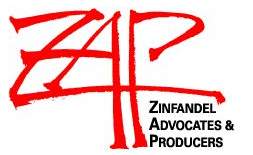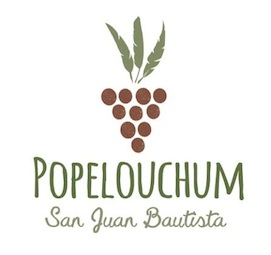 Lodi, CA
– Later this month, Zinfandel Advocates & Producers (ZAP) and the Lodi Winegrape Commission will partner to showcase single vineyard Zinfandels and Lodi vintners' contemporary winemaking style with this varietal wine at The Lodi Zinfandel Experience, set to take place on March 29 & 30, 2014. The experience will begin on Saturday and includes an educational seminar featuring the
Lodi Native Group
, escorted vineyard tours and wine tastings at the iconic Zinfandel sites of Soucie, Noma, and Marian's Vineyards, and a winemaker reception and BBQ-themed dinner at Macchia Wines, catered by
French 25
, Stockton. On Sunday, event attendees are invited to explore seven Lodi wineries – each a member of ZAP – for exclusive opportunities to take part in barrel and vertical tastings of select Lodi Zinfandels.
ZAP's collaboration with the Lodi Winegrape Commission on The Lodi Zinfandel Experience is part of its ongoing commitment to education and support of regional Zinfandel programs. "We are delighted to be working with the growers and wineries of Lodi," said Rebecca Robinson, ZAP Executive Director. "Lodi is an important growing region and we support the unique style of winemaking that is being championed by the Lodi Native Group. This grassroots effort is aligned with ZAP's mission to further recognize Zinfandel's importance and contribution to California winemaking," she added.
Presented publicly for the first time, Lodi Native™ is a collaborative project by like-minded Lodi winemakers Layne Montgomery (m2 Wines), Stuart Spencer (St.Amant Winery), Ryan Sherman (Fields Family Wines), Michael McCay (McCay Cellars), Tim Holdener (Macchia Wines), and Chad Joseph (winemaker for Maley Brothers and other Lodi wineries). The mission of the Lodi Native Group is simple: to turn the spotlight on the region's heritage Zinfandel plantings – many of them dating back to the late 1800's – through sensible viticulture and minimalist winemaking practices, beginning with native yeast fermentation and use of no new oak. The focus of the project is on Zinfandel, but on the taste of the vineyards rather than varietal character or brand. To learn more about the Lodi Native project, visit
www.LodiNative.com
.
"We are excited about showcasing Lodi's heritage and history with Zinfandel by welcoming guests to our region. Participants of The Lodi Zinfandel Experience will have the opportunity to meet some of our amazing winemakers, visit some of our fantastic vineyards and, of course, taste our world-class wines," stated Camron King, Executive Director, Lodi Winegrape Commission. All-inclusive tickets for The Lodi Zinfandel Experience which include the Lodi Native Seminar, escorted vineyard tours, and barbecue dinner are $85 for members of ZAP and $95 for the public. Tickets to the barbecue dinner only are $50. All tickets can be purchased at
www.Zinfandel.org
. For Lodi hotel options, please visit
www.Zinfandel.org
.
ABOUT ZAP
The Association of Zinfandel Advocates & Producers (ZAP) is a 501(c)(3) non-profit, educational organization dedicated to advancing public knowledge of and appreciation for American Zinfandel and its unique place in our culture and history. Winegrowers, winemakers and wine enthusiasts combine to form the membership. The common focus is the preservation and recognition of Zinfandel as America's heritage wine. Learn more at
www.Zinfandel.org
.
ABOUT LODI WINE COUNTRY
Located south of Sacramento and west of the Sierra Nevada, the Lodi wine region features 100,000 acres of vineyards that thrive in the classic Mediterranean climate of warm days and cool evenings. With more than 60 varieties currently being cultivated, Lodi offers a diverse portfolio of wines. While long-known as a superior producer of Zinfandel, including an estimated 2,000 acres of pre-Prohibition own-rooted vines, the area also produces award-winning Cabernet Sauvignon Blanc, Petite Sirah and Chardonnay. More recently, Lodi has begun producing varietals such as Albariño, Tempranillo, Graciano and Vermentino, among many others. Lodi has been a major winegrape growing region since the 1850's, and today is farmed by over 750 growers. The region also serves as home to more than 80 boutique wineries specializing in small-lot, handmade wines that have garnered major awards at domestic and international wine competitions. In addition, Lodi is one of the leading wine regions in sustainable viticulture. The Lodi Winegrape Commission created Lodi Rules™, California's first third-party-certified sustainable winegrowing program, which implements green-farming practices. To learn more about the Lodi wine region, visit
www.LodiWine.com
.
For media inquiries and interviews regarding involvement of Zinfandel Advocates & Producers (ZAP), please contact
patricia@elementalmeme.com
or
stephen@elementalmeme.com
. For media inquiries and interviews regarding involvement of the Lodi Winegrape Commission, please contact Kimberly Charles, Founder, Charles Communications Associates, at 415|701-9463 or
kcharles@charlescomm.com
.
For event information, please contact Glenda Cunningham, ZAP Development Director at 530|274-4900 or
zapglenda@zinfandel.org
or Sherri Cascaden, Lodi Winegrape Commission Event Coordinator at 209|367-4727 or
sherri@lodiwine.com
.
For information regarding the Lodi Native Group, please contact Randy Caparoso, Lodi Native Communications Director, at 209|642-6882 or
randycaparoso@earthlink.net
.