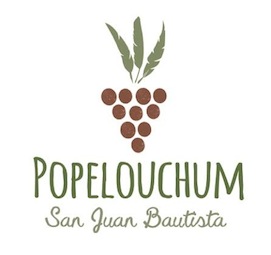 Randall Grahm - Popelouchum Project
San Juan Bautista
About
Popelouchum is a 280-acre property in San Juan Bautista, the estate plantation of Bonny Doon Vineyard. About 80 acres have been planted with grapes and other crops.
The name "Popelouchum," pronounced "pop-loh-SHOOM," is the Mutson language word the Ohlone natives historically used for the site. Its secondary meaning is "paradise."
The plantation does not resemble a typical modern vineyard; the farm is conceived as a true polyculture, planted with diverse plant species in order to establish significant biotic diversity and a (more) sustainable ecosystem. Some unorthodox methods, including the hybridization of new vinifera grape varieties, are being implemented with the aim of creating the most distinctive expression possible of the site's unique terroir.
PRESS RELEASE:
Randall Grahm Announces Crowdfunding Campaign for Estate Vineyard Project at Popelouchum Goal to Discover a New World Grand Cru - July 2015