Charles Communications Associates Has Been Named to Handle Georges Duboeuf PR and Marketing Communications in the US
16 August, 2016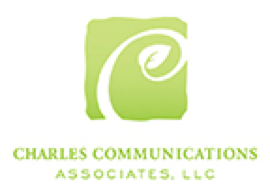 San Francisco, California, August 2016
–
Charles Communications Associates
has been retained by
Quintessential
, the family owned-and-operated import, marketing and sales company headquartered in Napa, CA, to spearhead its public relations and marketing communications efforts for Les Vins Georges Duboeuf in the US.
Quintessential was named exclusive importer of Georges Duboeuf-branded wines in the US on January 1, 2016 in an effort to re-introduce their Villages, Cru, Domaine and Chateau wines to the wine trade (distributors, retailers, restaurants, etc.) and consumers, and to underscore the enthusiasm and
joie de vivre
surrounding the traditional "end-of-harvest" November release of Beaujolais Nouveau.
When seeking an agency to work with on Georges Duboeuf's PR campaigns, Charles Communications Associates appealed to Quintessential based on the agency's expertise and track record with the French wine industry and proven success refreshing brands. Founded in 2003 by Kimberly Noelle Charles, Charles Communications Associates is a pioneering boutique marketing firm with deep knowledge of French culture, wine, and gastronomy.
In announcing the appointment, Dennis Kreps, co-owner of Quintessential with his father, Stephen D. Kreps, said, "For 35 years, Georges Duboeuf has been a leading name in French wine in the US. We're confident that Charles Communications' experience and successes with other wine clients, especially in the public relations and social media realm, can help us in our efforts to bring the wines of Georges Duboeuf to a wide range of consumer audiences. They will focus primarily on the introduction of the 2016 Beaujolais Nouveau, and also on the 2015 vintage, already acclaimed as one of the greatest ever from Beaujolais, that will be available in the country by the end of August."
As head of public relations at
Kobrand Wine & Spirits
in New York City for 13 years, Kimberly Charles worked primarily with French brands including Maison Louis Jadot, Champagne Taittinger, among other leading brands, where she developed key messaging, creative marketing campaigns, led press trips to France, secured partnerships with top Michelin chefs and leading hotels, and putting her fluency in French to use. The Charles Communications team shares Charles' passion for French culture, and her senior staff has ample experience marketing Bordeaux
en primeur
campaigns and even working a Burgundy harvest.
Of working with the Duboeuf brand, Charles shares "Having a deep passion for France and her gastronomy, the region of Beaujolais offers much in the way of charm and seriousness, depending on what the wine lover is seeking. The Beaujolais appellation has wines for every occasion, be it a casual gathering or a serious sit-down wine tasting. Georges Duboeuf as a brand has innovated the category, and offers an incredible educational and interactive experience at Hameau Duboeuf in Romaneche-Thorins. Over my career, I've noted that Beaujolais is often the favorite wine of choice to drink with family and friends among leading retailers, chefs, consumers. My team is eager to help spread the passion for this beautiful region to new and established audiences."
With 30+ years of experience in the wine world, Charles Communications' senior team has shaped many brands, both major and minor, through innovative marketing strategies. Some of Charles Communications Associates' past and recent clients include E. & J. Gallo, the Wines of Lodi, California (from 2012-2016), Square One Organic Vodka, Robert Parker's Wine Advocate and the Wines of Uruguay among many others. Charles Communications plans to deliver the charm and appeal of the Beaujolais region to Georges Duboeuf audiences via strategic social media campaigns, media relations, and event coordination, publicity and promotion.
About Quintessential
Founded in 2002 by father and son, Stephen D. and Dennis Kreps, Quintessential is a family owned-and-operated import, marketing and sales company headquartered in Napa, CA. It is dedicated exclusively to representing multi-generational, family owned-and-operated producers who have the same passion for winemaking as Quintessential has in strategically marketing and selling their wines. These producers, from most of the top wine regions around the world, create wines that offer the best, most authentic expression of the grapes from their respective vineyards.
Quintessential's roster of "top-quality" family producers include
Bodega Valentin Bianchi, New Age, Sensual
and
Pascual Toso
from Argentina;
Henry's Drive, Pillar Box, Shirvington, Paringa, 3 Rings, Kay Brothers
and
Frankland Estate
from Australia; California's
Ironstone Vineyards, Eponymous
and
Two Angels
; Brazil's
Bodegas Perini
and
Macaw
wines; the Chilean wines of
Vina Koyle, Matetic Vineyards
and
Terrapura
;
Les Vins Georges Duboeuf
;
Gustave Lorentz, Chateau Ferry-Lacombe, Cachette
and
Esprit du Rhone
from France; the
Karolyi Estate
wines from Hungary;
Villa Huesgen
Rieslings from Germany; Italy's
La Mannella
,
Attilio Ghisolfi, Paolo Manzone, Luca Bosio, Bel Colle, Ascevi Luwa, Vino dei Fratelli
and
Villa de Varda Grappas and Liqueurs
; the Portuguese wines of
Quinta do Vallado, Vila Nova
and
Alexandre Relvas
; Spain's
Bodegas Muriel, Vina Eguia, Conde de los Andes, Marquis de Elciego, Real Compania, Pazo Cilleiro, Figuero, and Bodegas Farina,
and South Africa's
Simonsig Estate.
About Charles Communications Associates
Founded in 2003,
Charles Communications Associates, LLC (CCA)
is an independent creative marketing communications and public relations firm based in San Francisco, California, that helps local and global companies create, build, and launch brands. Recognized as one of the most effective marketing firms in the wine industry, CCA is also known for success in the gourmet, natural, and organic food and beverage categories, as well as for top shelf spirits and luxury products marketing. In 2013, CCA formed a strategic alliance with
Cornerstone Communications Ltd
in New York City to better provide clients with contacts and a network in two of the most important media and wine markets in the country. For more information please contact
press@charlescomm.com
or 415.701.9463.