Charles Communications Associates Quarterly Update: Client Roster Update & New Office Location for Winter 2014
12 February, 2014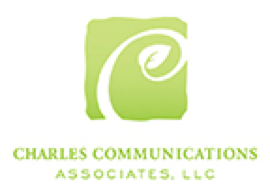 San Francisco, CA – As Charles Communications Associates (CCA) brings in the New Year, we are pleased to share our current client roster and new office location for the winter of 2014.
The list of CCA's current clients is as follows:
Alto Cinco, Aragon, Spain
Avalon, Napa, CA
Beni di Batasiolo, Piedmont, Italy
Bex Riesling, Mosel Saar Ruwer, Germany
Bunnery Natural Foods, Jackson Hole, WY
Casey Flat Ranch, Capay Valley, CA*
Charles Krug, St. Helena, CA*
Four Vines Winery, Paso Robles, CA
Green Dog Rescue Project, Healdsburg, CA
Hourglass Vineyards, Napa, CA
The Lodi Winegrape Commission, Lodi, CA
Parallel Vineyards, Napa Valley, CA
Purple Wine Company, Graton, CA
SakéOne, Forest Grove, OR
* Denotes new as of our last quarterly announcement
In addition, CCA would like to announce our new office location in the Merchants Exchange II Building (340 Pine Street, Suite 504), located in the heart of the Financial District in San Francisco. We welcome a visit anytime!

Please feel free to reach out to the CCA team as a resource for any needs by contacting press@charlescomm.com or 415|701-9463.

For further information and background, visit CCA's recently enhanced website at www.charlescomm.com.

About Charles Communications Associates
Founded in 2003, Charles Communications Associates, LLC (CCA) is an independent creative marketing communications and public relations firm based in San Francisco, California, that helps local and global companies create, build and launch brands. Recognized as one of the most effective PR firms in the wine industry, CCA is also known for success in the gourmet, natural and organic food and beverage categories, as well as for top shelf spirits and luxury products marketing. In 2013, CCA formed a strategic alliance with Cornerstone Communications Ltd in New York City and McCue Marketing Communications in Los Angeles to better provide clients with contacts and a network in two of the most important media markets in the country.
Please visit our page on Facebook and follow us on Twitter at @CharlesComm.
# # #