Conegliano Valdobbiadene Prosecco Superiore D.O.C.G. Announces Winners of 2018 Sommelier-Targeted Contests
14 March, 2019
FOR IMMEDIATE RELEASE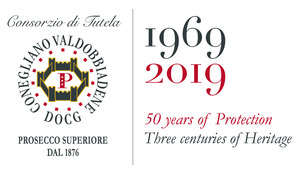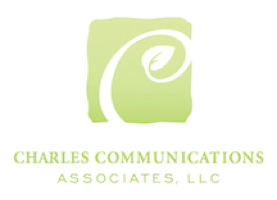 Conegliano Valdobbiadene Prosecco Superiore D.O.C.G. Announces Winners of
2018 Sommelier-Targeted Contests
***
Winning sommeliers from San Francisco and New York City to visit
the Conegliano Valdobbiadene area during the 50th Anniversary of its Appellation Designation

SAN FRANCISCO, March 14, 2019 – Charles Communications Associates, the agency of record for the Consorzio of Conegliano Valdobbiadene Prosecco Superiore D.O.C.G., is pleased to announce the winners of the Consorzio's two inaugural national contests, an Instagram and essay competition, targeting active U.S. sommeliers, wine buyers and beverage directors.

Kassandra McPherson Sommelier at the Lazy Bear in San Francisco was selected as the winner of the Instagram competition and Evan White Sommelier at Babbo Ristorante in New York City was chosen as the winner of the essay contest. Ms. McPherson and Mr. White will travel to Conegliano Valdobbiadene to tour the vineyards and meet with producers of Conegliano Valdobbiadene Prosecco Superiore D.O.C.G in the coming months. The region is the historic heart and pinnacle of Italy's Prosecco region, located 45 minutes west of Venice in the foothills of the Dolomiti mountains. 2019 marks the 50th anniversary of the region's D.O.C.G. appellation designation.

The two contests, an Instagram and essay competition, were a key part of the region's trade-focused campaign designed to educate and inform beverage professionals about the legacy of leadership, tradition and dedication to quality of the Conegliano Valdobbiadene Prosecco Superiore D.O.C.G. region.

For the Instagram competition, active sommeliers, wine buyers or directors in the U.S entered the competition between July 31 and January 15 through posting a photo of Prosecco Superiore D.O.C.G. alone or with a dish including a pairing note or caption along with the requested hashtags and tags. McPherson's winning post was drawn from among the entrants, also of note, she was a runner up for the essay contest as well.

Entrants to the essay contest (also required to be active sommeliers, wine buyers or directors in the U.S) submitted 1000 words addressing how Conegliano Valdobbiadene Prosecco Superiore D.O.C.G. can be better integrated into beverage programs, wine lists and fine retail stores, targeting the buying audience. White's winning essay will be published in the April 2019 issue of the Sommelier Journal.

About the Consorzio of Conegliano Valdobbiadene Prosecco Superiore D.O.C.G.
The Consorzio is a private body created to represent vine-growers, winemaking companies and bottlers from Conegliano Valdobbiadene and to safeguard the standards of the D.O.C.G. criteria in crafting wines of the highest quality and distinct provenance. Their work is focused on three major areas: protection, promotion and sustainability. They improve sparkling production methods, provide assistance and training and supervise all stages of winemaking to guarantee the quality of this outstanding, Italian viticultural region. Prosecco Superiore exports to over 140 countries of which the United States ranks 4thwith over 3 million bottles (out of a total 36,3 million bottles) with a value of $18 million.

Created in 1969, Conegliano Valdobbiadene Prosecco Superiore was one of the first Italian appellations, obtaining the D.O.C.G. status in 2009. These sparkling wines come from the historic area of Prosecco production, a unique, hillside terroir that is now a strong candidate to be recognized as a UNESCO World Heritage Site. Conegliano Valdobbiadene is situated in the northeast of Italy, between Venice and the Dolomites (at the foothills of the Alps), offering a mild, temperate climate ideal for grape growing, producing serious food wines with pairing versatility, showcasing a range of different styles, aromas and flavor characteristics.

Connect with the Consorzio on Facebook, Twitter and Instagram, or visit prosecco.it to learn more about the region and its sparkling wines.

About Charles Communications Associates
Founded in 2003, Charles Communications Associates, LLC (CCA) is an independent creative marketing communications and public relations firm based in San Francisco, California, which helps local and global companies create, reposition, and launch brands. Recognized as one of the most effective marketing firms in the wine industry, CCA is also known for success in the gourmet, natural, and organic food and beverage categories, as well as for top shelf spirits and luxury products marketing. Please socialize with us on Facebook and Instagram @AlltheSwirl and Twitter @CharlesComm. Discover more at charlescomm.com.

For interviews, imagery, more information, please contact:
Kimberly Noelle Charles or Rachel Chittick at press@charlescomm.com or (415) 701-9463.
###