Domaine Carneros and Humphry Slocombe Create Sparkling Ice Cream
8 November, 2018
FOR IMMEDIATE RELEASE
Contact: Kimberly Noelle Charles
or Erin Hunt Moore
Charles Communications Associates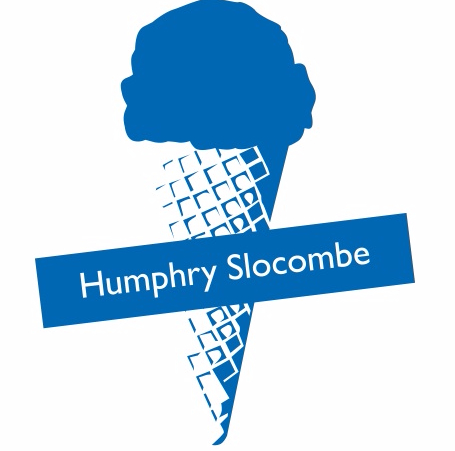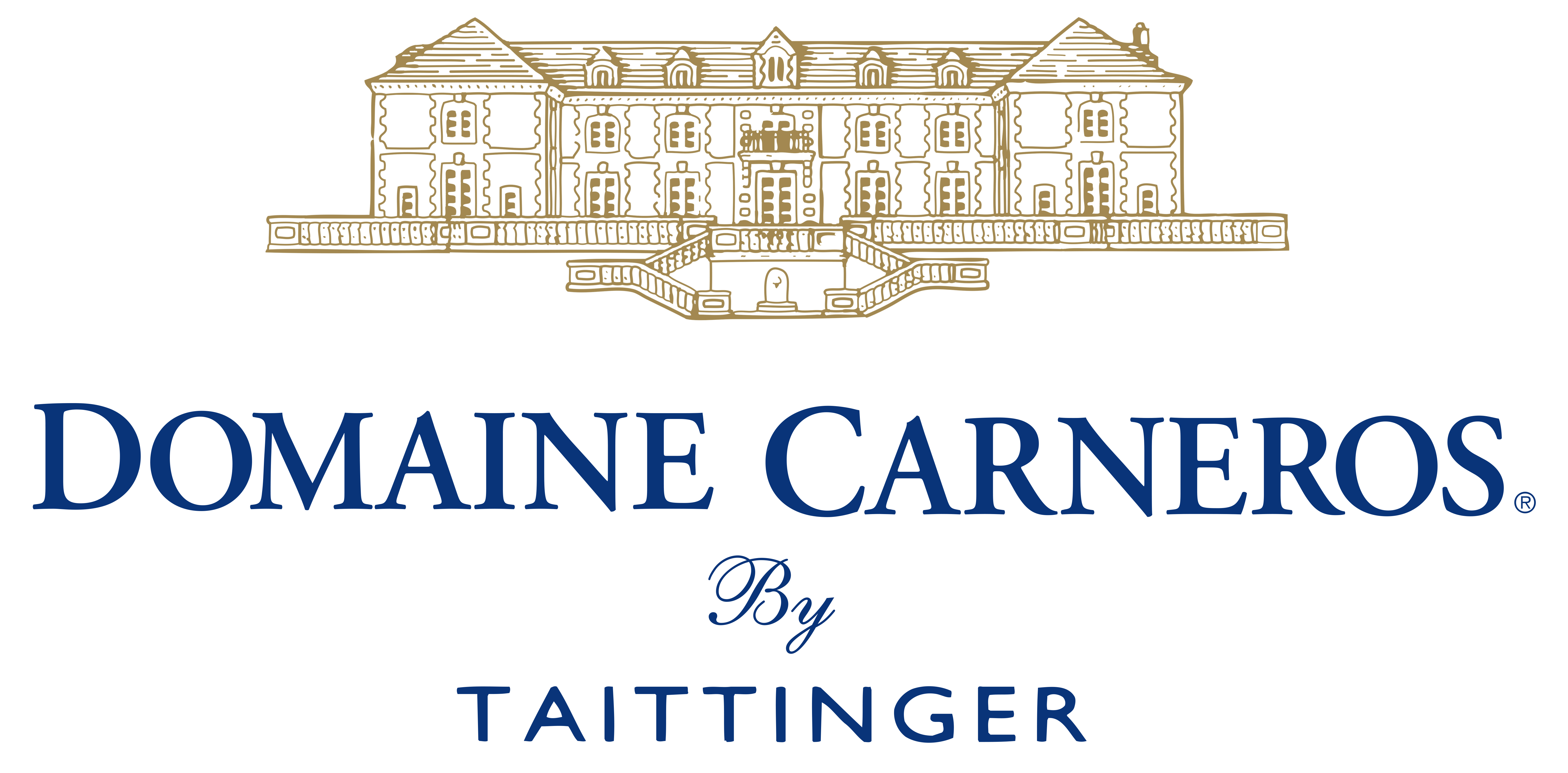 SAN FRANCISCO
November 8, 2018
- Time to pop some bottles—Humphry Slocombe is upping the ante for holiday parties this season with its newest ice cream creation, Cherry Fizz, its second flavor collaboration with acclaimed sparkling wine house Domaine Carneros. This holiday sparkling cocktail-turned-frozen delight is made with Domaine Carneros' Brut Vintage Cuvée, ice cream, a splash of Brandy, Amarena cherries and a hint of orange zest, creating a sweet and bubbly dessert.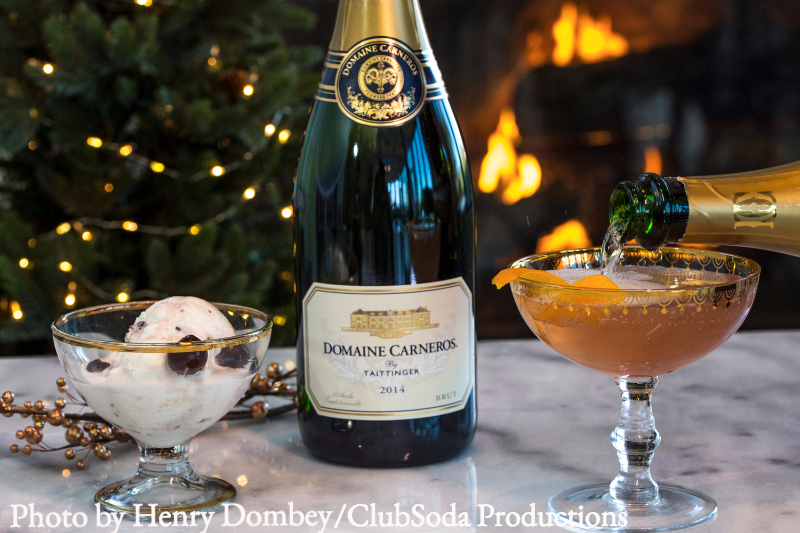 Launching December 3rd, the festive flavor will be available at all Humphry Slocombe locations and online at Goldbelly.com as part of an $89 special edition holiday six-pint pack that also includes Tahitian V*n!ll@ and POG Sorbet (passionfruit, orange and guava sorbet), a perfect ingredient for sparkling wine floats.
MASTERS OF BOOZY ICE CREAM
As a follow-up to the runaway success of 2017's Rosé All Day, its previous flavor collaboration with Domaine Carneros, Humphry Slocombe's Cherry Fizz is another example of the company's dedication to partnering with high quality artisanal brands to deliver unique, elevated flavors to its customers.
Masters of boozy ice cream, Humphry Slocombe co-founders Jake Godby and Sean Vahey add Cherry Fizz to an innovative list of adult-only flavors, including best-seller Secret Breakfast (bourbon and cornflake cookies), Jesus Juice (red wine and Coca-Cola), and Anchor Steam Cream.

Domaine Carneros also tapped nationally-renowned, wine country-based author and mixologist Scott Beattie to create a sparkling Cherry Fizz cocktail, made with Domaine Carneros Brut Vintage Cuvée, Luxardo, raspberry gum syrup, fresh lemon juice, Fee Brothers Whiskey Barrel-Aged Bitters and orange zest to serve as a festive complement to the flavor. (Recipe available here.)

ABOUT DOMAINE CARNEROS
Founded in 1987, Domaine Carneros reflects the hallmark of its founder, Champagne Taittinger, in creating a vision of terroir-driven sparkling wine while preserving the quality tenets of the traditional method production. Located entirely within the Carneros AVA, between Napa and Sonoma counties, the six estate vineyards total approximately 400 acres with 125 acres planted to Chardonnay, 225 acres planted to Pinot Noir, with the remaining acres currently in development. The winery focuses on making ultra-premium Carneros sparkling wines and limited production Pinot Noirs.

Domaine Carneros' château has become a landmark and symbol of the region. The architecture and interior design were inspired by the 18th century Château de la Marquetterie, the Taittinger family residence in the Champagne region. The winery also places a high value on preserving the environment and has farmed sustainably since the late 1980s. The roof of the pinot noir winery adjacent to the château hosts a solar array that was the largest on any winery in the world when it was installed. Eileen Crane, CEO & Founding Winemaker, has overseen 31 harvests at the château and in 2018 celebrates the 20th anniversary of the release of the winery's luxury cuvée, Le Rêve Blanc de Blancs.

ABOUT HUMPHRY SLOCOMBE
Since opening its first shop in San Francisco's Mission District in 2008, Humphry Slocombe has amassed a cult following for its "out-of-the-carton", culinary-driven ice cream. Its innovative and tongue and cheek flavors—such as Elvis the Fat Years and Government Cheese—have earned numerous industry accolades, including recognition as a 'Top 5 Ice Cream in America' by the Food Network. Most recently, the brand won a Sofi Gold Award for their Black Sesame ice cream.

Additional flavors by Humphry Slocombe are available at Whole Foods Markets in California, Hawaii and the Rocky Mountains. Current scoop shop locations include San Francisco outposts in the Mission District, Ferry Building, Oakland, and a newly opened shop in the Venice neighborhood of Los Angeles.
ABOUT SCOTT BEATTIE
First establishing himself at the legendary Michelin-starred Cyrus restaurant in Healdsburg, CA, Beattie's use of fresh, natural ingredients soon earned him fame throughout the country as a master mixologist. He is also considered one of the early proponents of farm-to-bar mixing, using local ingredients whenever possible. His first book, Artisinal Cocktails, was published in 2008 to much acclaim. The New York Times called it "the indispensable cookbook of farm-to-glass cocktails." In recent years, Scott has served as Beverage Director at acclaimed Meadowood Napa Valley, where he creates beautiful, local ingredient-driven cocktails for the property's exclusive private events and weddings.
MEDIA CONTACTS:

Domaine Carneros/Charles Communications Associates
Please contact Kimberly Noelle Charles or Erin Hunt Moore at press@charlescomm.com or call 415.701.9463.
Instagram | Twitter | Facebook

Humphry Slocombe/Bread & Butter Public Relations
Tara Woodall Talya Mirkin
909.786.9756 323.443.4691
Tara@breadandbutterpr.com Talya@breadandbutterpr.com
Instagram | Twitter | Facebook

###