Domaine Carneros Promotes Zak Miller to Sparkling Winemaker
26 August, 2019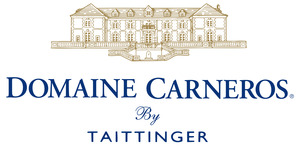 Domaine Carneros Promotes Zak Miller to Sparkling Winemaker

Carneros, CA – August 26, 2019 – Domaine Carneros is pleased to announce the promotion of Zak Miller to Sparkling Winemaker. The Carneros-based, family-owned winery is celebrated for handcrafting ultra-premium sparkling and pinot noir wines from hand-harvested, estate grown grapes.


"For over the past 11 years, Zak and I have worked side by side. I have watched him grow over time, admiring his evolved sparkling wine palate and commitment to producing quality wine. I am excited to grow our winemaking team and have great expectations for our future collaborations," explains Eileen Crane, Founding Winemaker and CEO.

In his new role, Zak Miller will be at the forefront of daily sparkling winemaking operations. He joins Founding Winemaker / CEO Eileen Crane, and Pinot Noir Winemaker TJ Evans to produce the exceptional wines of the Domaine Carneros portfolio, including fine sparkling wines and pinot noirs.

Zak joined the Domaine Carneros team in 2008 as a seasonal intern. During his 11 years with the winery, his tremendous skill-set and intuition has led to numerous promotions and increased responsibilities in regards to upholding the winery's standards of excellence.

A graduate of Virginia Tech, Zak's wine industry career began in 2006 with internships at Saintsbury Winery (Carneros), Drylands Estate (Marlborough, New Zealand), and Beaulieu Vineyards (Rutherford), followed by a Harvest Winemaker position at Viña Errázuriz (Chile).

ABOUT DOMAINE CARNEROS
Founded in 1987, Domaine Carneros reflects the hallmark of its founder, Champagne Taittinger, in creating a vision of terroir-driven sparkling wine while preserving the quality tenets of the traditional method production. Located entirely within the Carneros AVA, between Napa and Sonoma counties, the six estate vineyards total approximately 400 acres with 125 acres planted to Chardonnay, 225 acres planted to Pinot Noir, with the remaining acres currently in development. The winery focuses on making ultra-premium Carneros sparkling wines and limited production Pinot Noirs.

Domaine Carneros' château has become a landmark and symbol of the region. The architecture and interior design were inspired by the 18th century Château de la Marquetterie, the Taittinger family residence in the Champagne region. The winery also places a high value on preserving the environment and has farmed sustainably since the late 1980s. The roof of the pinot noir winery adjacent to the château hosts a solar array that was the largest on any winery in the world when it was installed. In 2019 the winery received a California Green Medal for its efforts and also won the 2019 California Green Medal Business Award for demonstrating "Smart Business through efficiencies, cost savings and innovation from implementing sustainable practices."

Eileen Crane, CEO & Founding Winemaker, has overseen 32 harvests at the château and in 2018 celebrated the 20th anniversary of the release of the winery's luxury cuvée, Le Rêve Blanc de Blancs.

For media inquiries, images and interviews please contact Charles Communications Associates at press@charlescomm.com or 415-701-9463.
###